Collect and centralize your feedback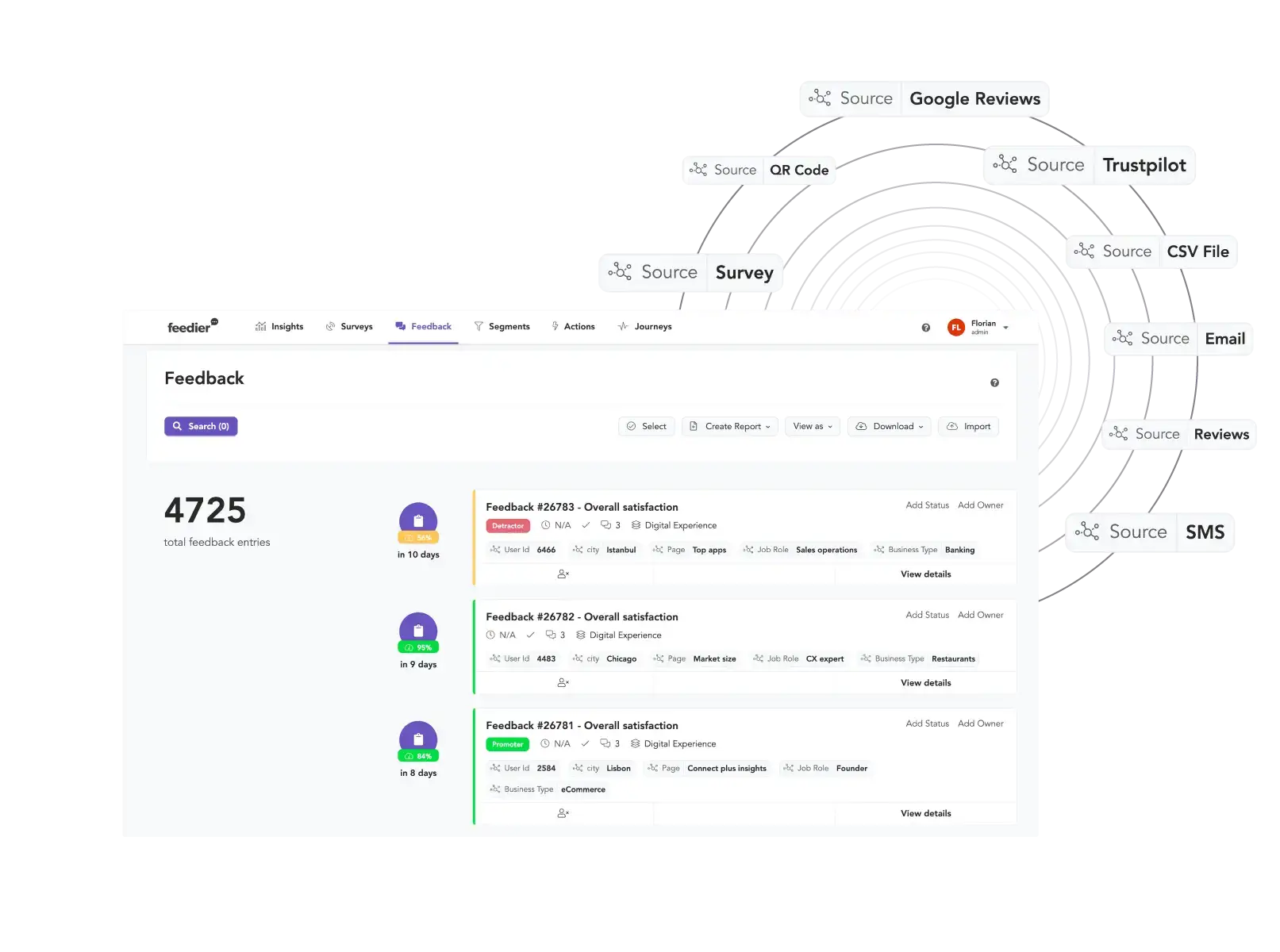 Easily create surveys and have them sent to your respondents. Feedier's dashboard will provide you with an intuitive and powerful view of all the centralized feedback data through charts and reports.

Build automated campaigns using your own domain name and follow-up emails to increase engagement. Learn more about the fully automated data collection process on this page.

Collect your feedback through 6 different channels (Email; SMS; QR Code;Widget etc…) and get all of the responses centralized on the same dashboard.
Import your existing feedback
for a complete CX view

Use Feedier Web-Scraping module to gather and centralize feedback from different platforms, such as Trustpilot, and generate insightful reports that will help you resolve dissatifactions.

Link your Google Business Account with Feedier, and all of your Google reviews will be integrated into the platform instantly. This allows the Text analysis feature to analyze all the feedback data and provide an overall sentiment score using Natural Language Processing (NLP).

Import CSV files and other documents on Feedier for easy centralization and visualization of all your historic feedback data.
A global vision of satisfaction
and feedback, through centralization
Easily access the results of all feedback data collected or imported, through the most important KPIs and visual reports, right from the smart Feedier dashboard's homepage.

Filter all your feedback data based on your own criteria to have a clearer picture of the overall satisfaction

Have access to powerful real-time visualization of the analyzed feedback data through intuitive and automatically-created reports.