increase in upsale revenue
with an improved NPS score
increase in loyalty by managing
dissatisfaction levels effectively

The NPS: A critical metric for expansion
Net Promoter Score (NPS) is a way to measure how loyal and happy customers are. By knowing your Promoters, Detractors, and Passives, you can take targeted steps to increase loyalty, reduce churn, and drive growth. With Feedier's NPS survey templates and analytics, it's easy to figure out your score and learn valuable details about your customers. Use NPS to improve how happy your customers are and grow your business.
Contextualize your NPS
and discover the reason behind it
Gain a comprehensive understanding of your customers' feedback and loyalty, and take necessary actions to improve their experience.
Feedier's NPS solution ensures every survey question give context to the NPS.

Operational data from your CRM, ERP, or cloud solution can be included to acquire segmented NPS ratings.

NLP techniques are used to analyze open-ended customer feedback, providing context and sentiment behind each response and score.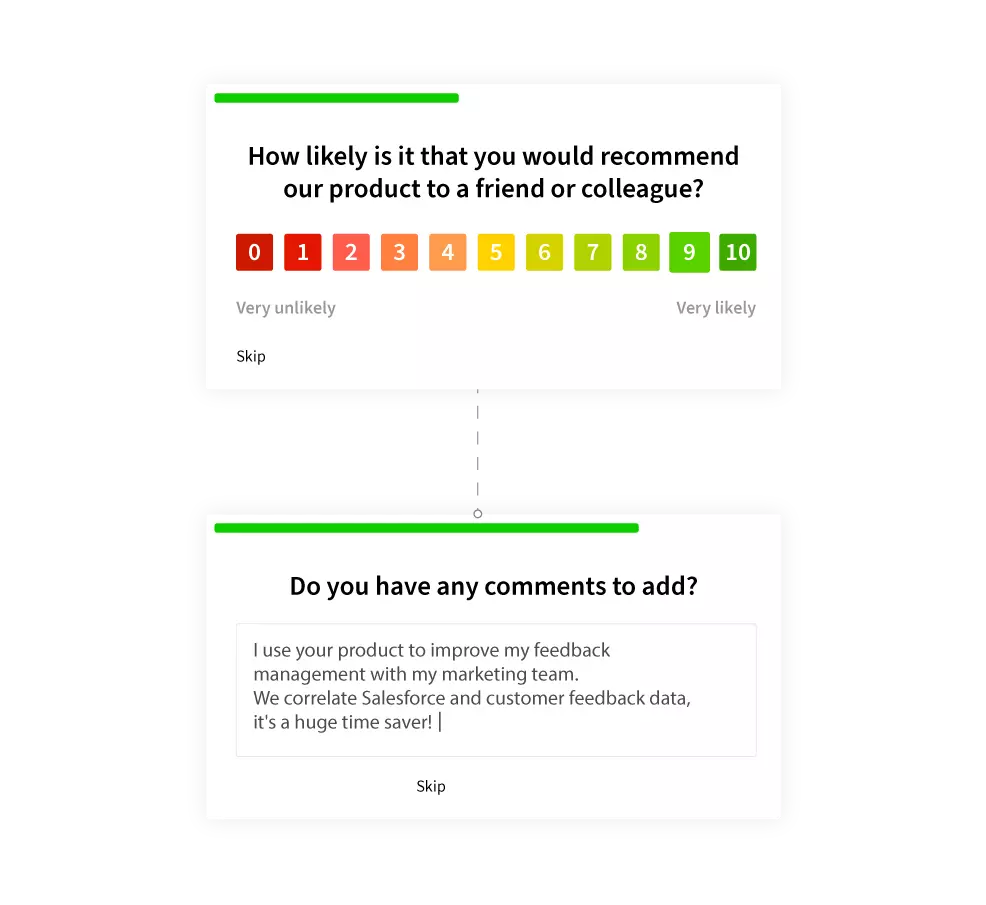 NPS Solution:
Track your scores and performance with Feedier
Feedier's NPS solution provides comprehensive reports to help you make data-driven decisions to improve your business's performance.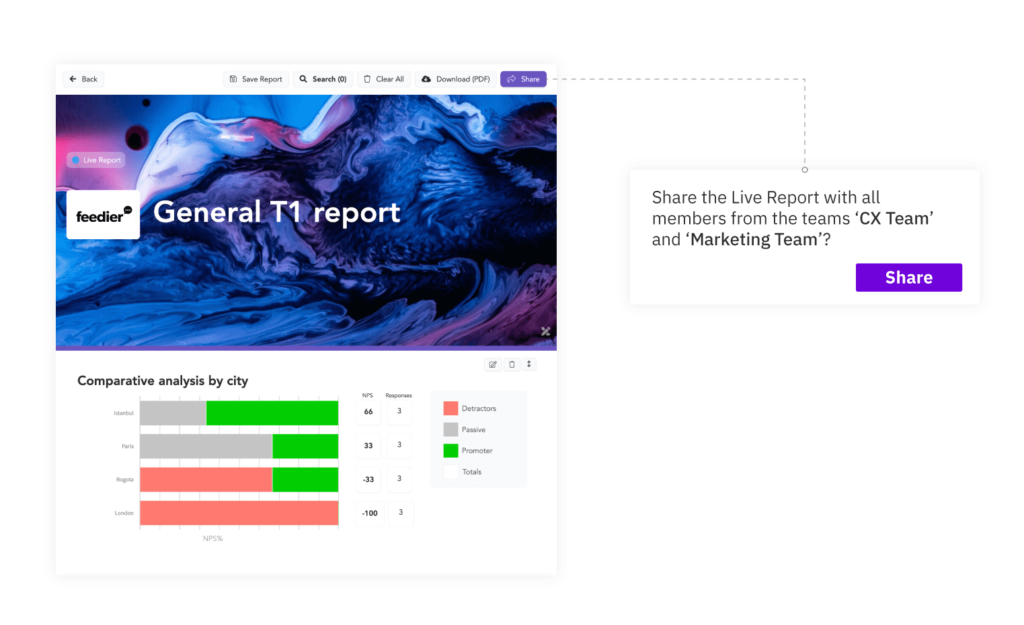 Get instant NPS scores with pre-filled reports, showing the percentage of detractors, promoters, and passives.

Breakdown your NPS by different attributes such as departments, products, and regions for a clear understanding of how each attribute affects your overall score.

Visualize your NPS evolution over time with Feedier's activity chart.

See the top 5 NPS scores based on your chosen attributes to identify which areas are performing well and which need improvement.