Take better decisions with analysis of your centralized feedback
The Intuitive feedback
solution to improve experiences
Listen, analyze and convert feedback data into actionable insights that drive satisfaction, retention and quantifiable business results.
Feedier's Business Experience (BX) Management platform will centralize silos of feedback data and turn them into actionable insights and improve experiences.
We design the future
of
Experience management
Meet the modern Feedback Management technology that integrates all your feedback data, powerful analytics and Machine Learning technology to turn the voice of your customers, users, and employees into easy-to-understand visual insights that can be produced in seconds.
Intelligent solution
generating ROI in days, not years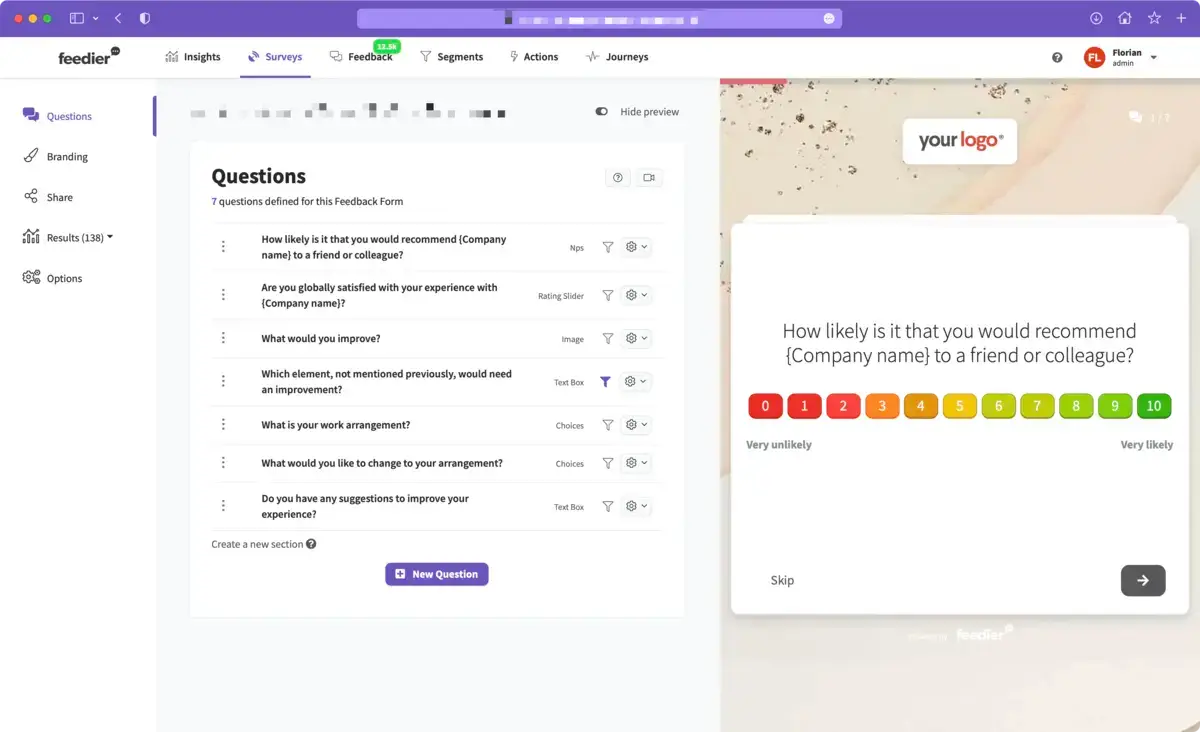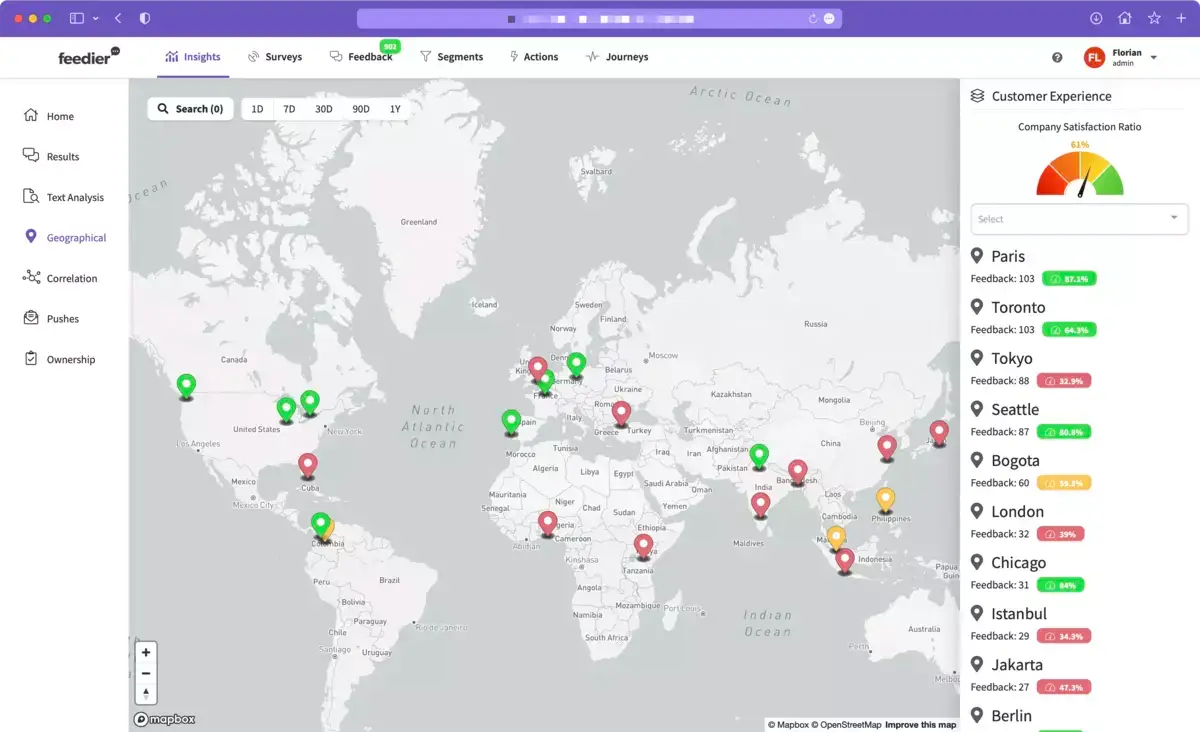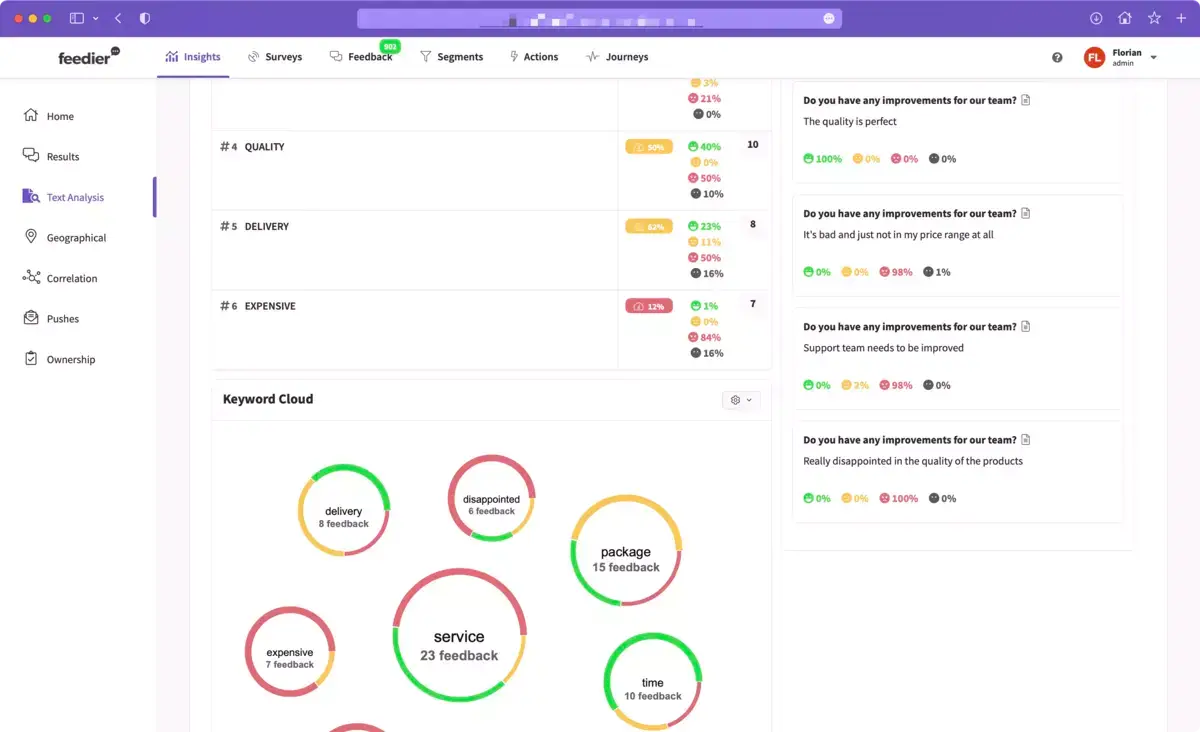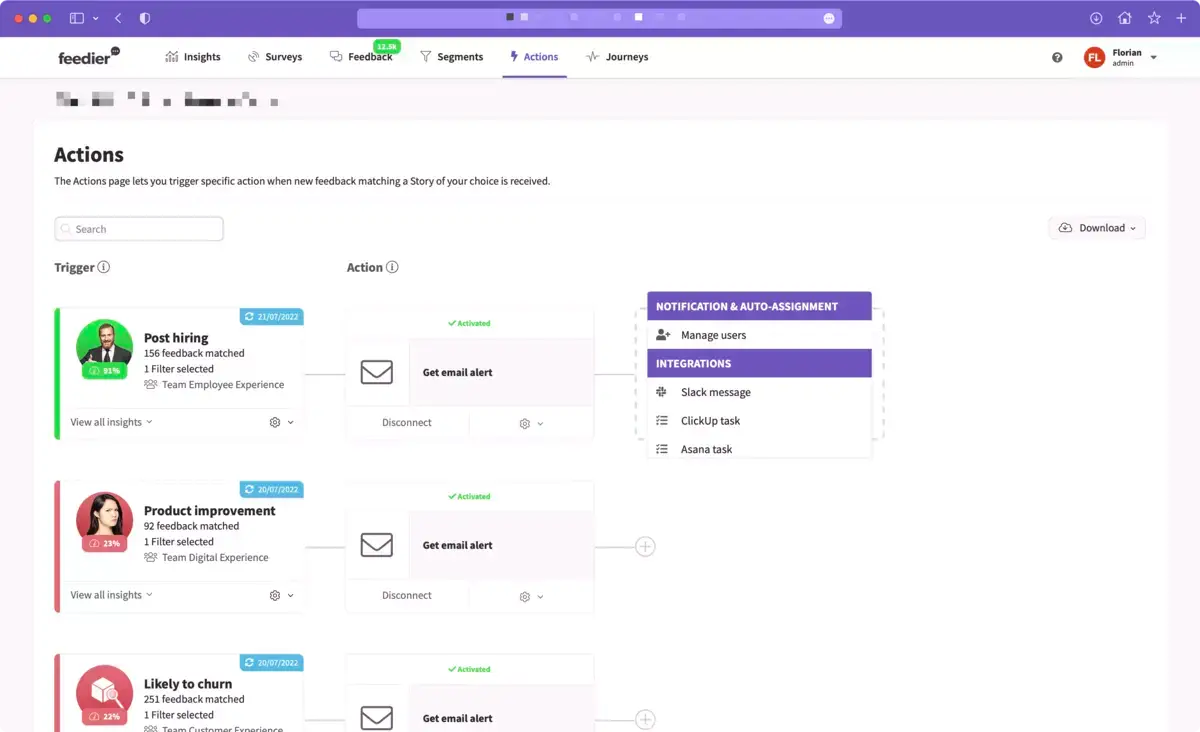 ''We successfully deployed 12 digital missions to engage with residents of our newly constructed areas. Feedier forms are the only ones to deliver real data-intelligence so our team can improve our end-customers' life.''

Miguel Angel Rincon
Head of Insights, Constructora Bolivar

''I have been impressed by the number of feedbacks we collected thanks to Feedier's widget in a very limited time! The tool is super efficient and effortless to implement thanks to their dynamic web widget. The dashboard allows you to set up surveys, displays, and parameters without requiring any code! It also facilitates analysis and enhances results sharing with the whole team. Feedier is definitely an absolute solution we couldn't do without today.''

Eddy Billard
Head of UI/UX Design, Decathlon Activités

''Feedier has helped us in a major way in getting B2C feedback from our restaurants across the country. By collecting key attribute data, we were able to focus on the locations that needed the most support while having the opportunity to contact the customer in real-time whenever a poor review is given.''

Restaurant Associates Limited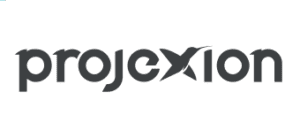 ''We wanted an easy to use solution to collect and share the feedback we asked our clients. With Feedier, we have found a team that takes care of our needs and introduces the features that enable powerful experience sharing and insights explorations.''

Christophe Hermant
Customer Experience Leader, Projexion
''Feedier has played a critical role in identifying our strengths and areas for improvement from a client experience perspective, as well as evaluating our brand both internally and externally.
Feedier has given us actionable insights, all in real- time, to help us improve our client experience and also shape and build our firm's brand in the future.''

Matthew Walker
Marketing & Communications Adviser, Barry.Nilsson.Lawyers