Transform your
Experience Management with Feedier
Feedier is a platform for collecting and centralizing feedback. Our goal is to become the European market leader in the experience management industry. Feedier lets you put all of the feedback collected from customers, employees, users, suppliers, etc. in one place so you can get a 360°view of every customer journey. It helps you analyze this data in a very easy way with intuitive visual reports.
Shifting the focus
from CX to BX
You can no longer just discuss the Customer Experience; you must also qualify your objectives to improve the Business Experience.
What is the purpose?

Because you will focus your challenges and strategic decisions on customers and their needs. Also, you will educate all teams within your company of this vision. It is no longer just about a single department, but also about how effectively your teams collaborate and keep the customer in mind.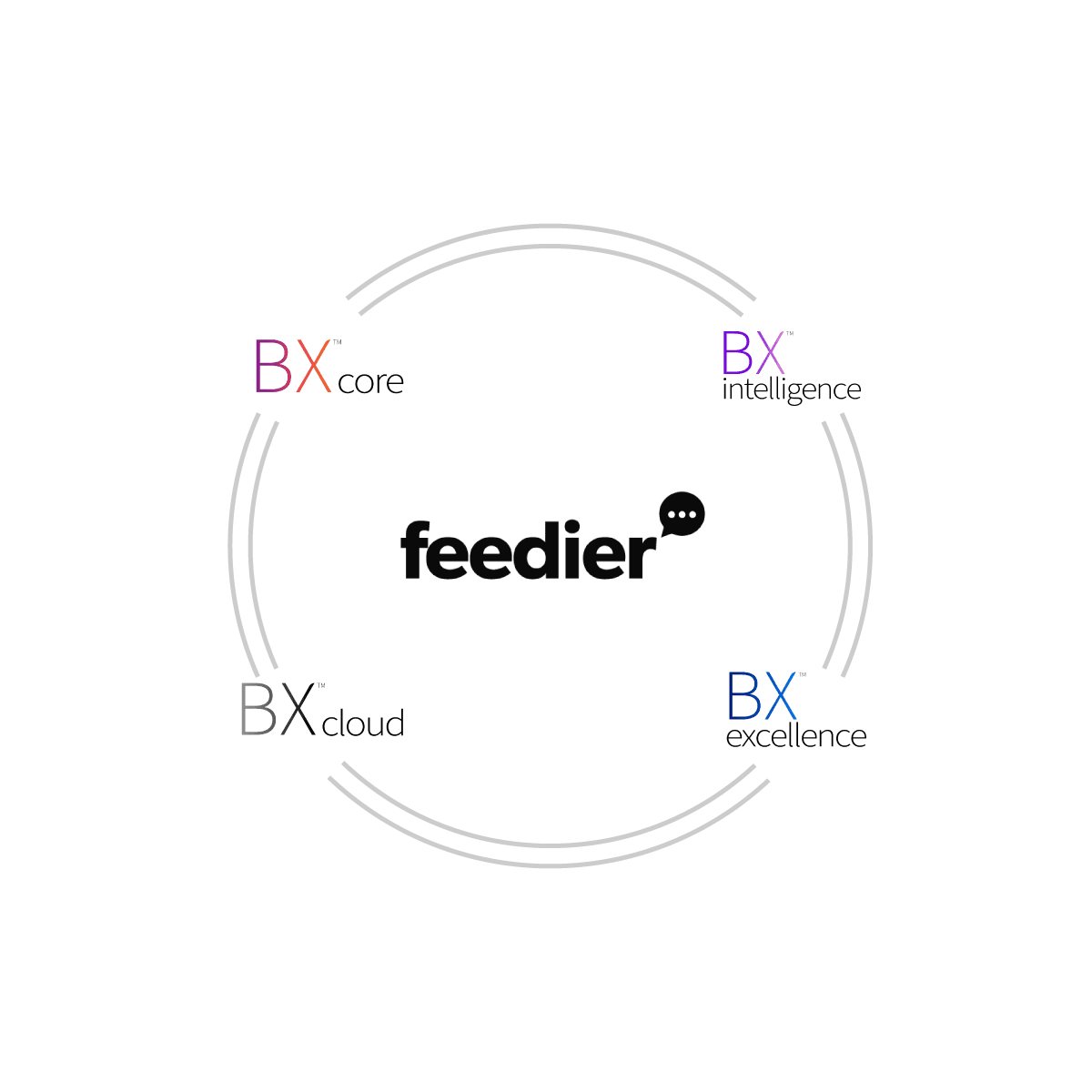 Our Core Values at a Glance

Embracing
Humility
With respect, diversity, and an open mind, humility helps us all grow and learn from each other.

Fostering Collaboration
The collaborative spirit brings us together around each challenge so we can reach our goals as a team and give our clients the best service possible.

Driving Continuous Improvement
Continuous Improvement is something that every team does to always get better and give our customers the best.

Creating Positive Change
Driving positive change is the most important thing to us. We want our customers to use Feedier in ways that make the world a better place.
Ensuring success to our monthly 13 000
+

users
We focus a significant degree on customer success to guarantee that our customers have the resources necessary to make the most of Feedier and achieve success in their own feedback experience management efforts.