Whether you are starting a new business or launching a new product, competitive research for the market and customers is a must.
If you don't do any market research survey before hands, your business risks to fail.
Doing it can be very time-consuming, overwhelming, and exhausting.
This is why, today, we want to give you the exact content strategy to nail it pretty fast.
Without further ado, let's get into it.
How to do market research the right way?
Market research, customer and competitive research are key at the beginning of every new project and startup's success.
They provide us with crucial feedback for our product directly from the market and potential customers.
You can do your researches in various ways, but the most effective are market research surveys.
With surveys, we can do market, customer or competitive research very easily.
It all comes down to asking real and good questions, and doing a good amplification.
But, why surveys? Because there are too many advantages of survey research:
You can save a lot of your time and energy with surveys – instead of 1 to 1 interviews.
You can create a better relationship with your potential customers and gather better feedback from them.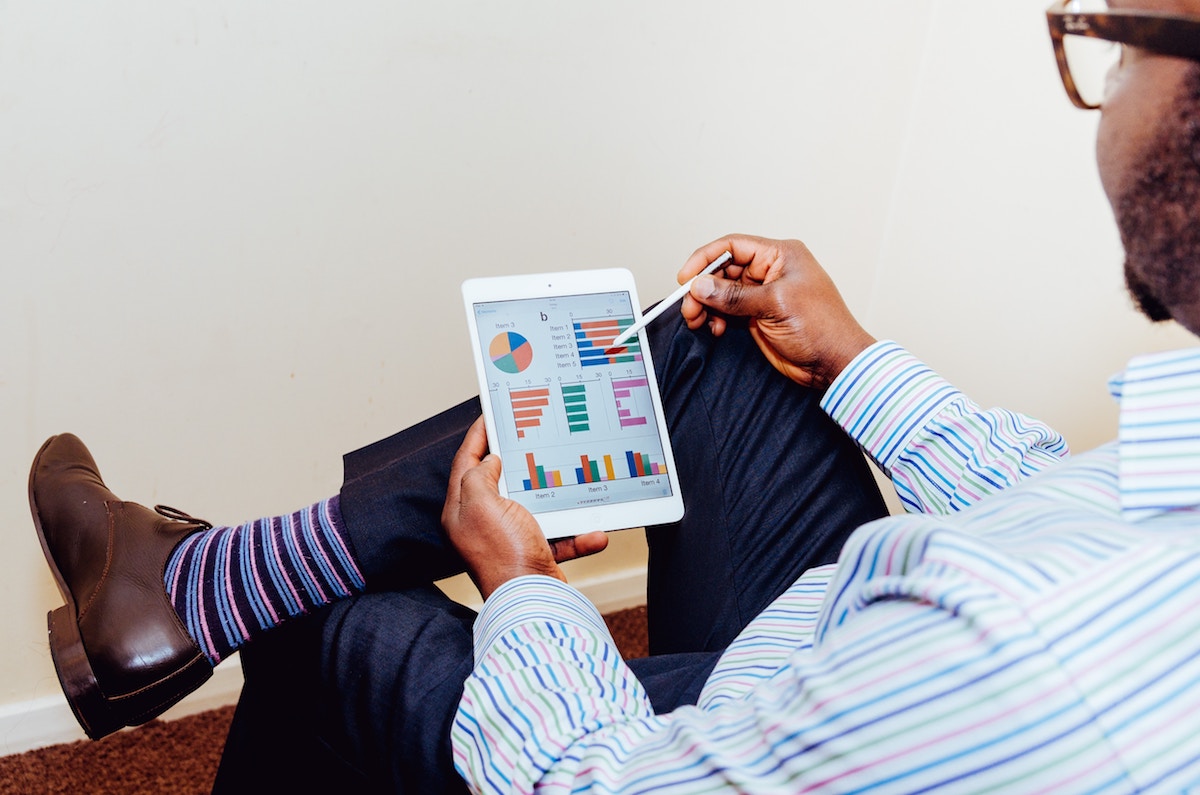 How Do You Conduct a Market Research Survey?
As mentioned before, market research is one of your first task when starting up a new business or product. Before you even start scaling your business, first you need to confirm that you even have a product-market fit.
There are a few things you need to consider before you start doing your market research with surveys though:
What is your ultimate goal? – Define it very specifically because this will be the foundation for your business.
What would be your main channels of survey distribution? – The Internet is the best place to do your market research, but it also can provide lackluster results if you don't carefully plan your survey distribution. Brainstorm a few places for online research where your potential customers are gathering – That can be Quora, Facebook Communities, LinkedIn or various forums.
What are the best questions I can ask? – With bad questions, you can gather bad feedback. Draft the best questions that will find your market opportunities and your customers' pain problems.
By the term "market research", we think about the following points:
What's the size of the market?
Does my product actually solve a problem?
How much are my potential customers willing to pay?
Who are my potential customers?
Who are my competitors?
What are my advantages and disadvantages from my competitors?
The first survey we are doing should be about potential customers.
Customer Research and Development
What's the ultimate goal of Customer Development?
It's to meet our customers, find out their problems and to see does our product and solutions fit into their needs.
The first thing you should do before making your customer research survey is determine your ideal buyer persona.
Give him or her a name, describe characteristics, and bring it to life!
For example: My product is developing a SaaS tool which allows my customers to monitor their competitors' activity online. Here is my ideal buying persona: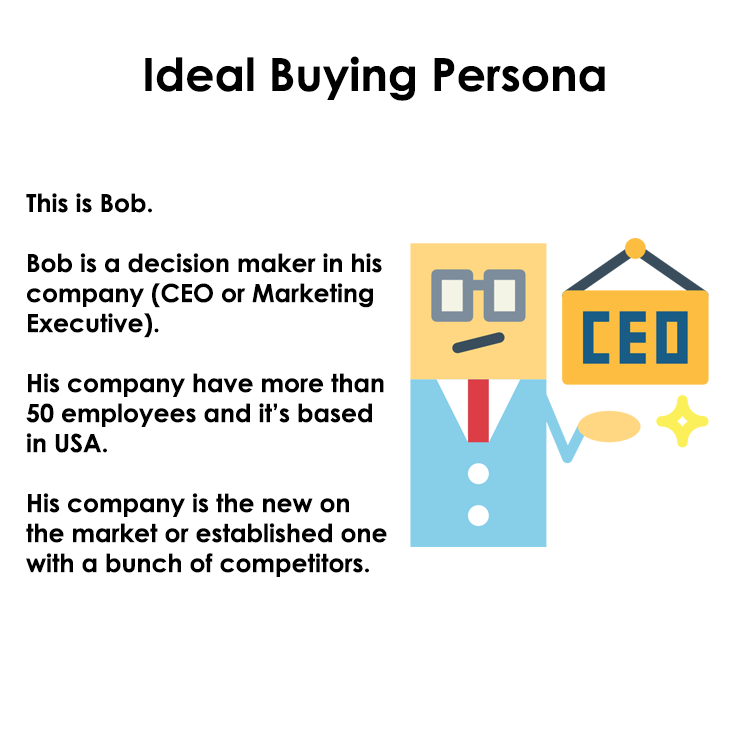 One thing to keep in mind when creating your survey:Surveys must be funny and engaging to the customerSurveys shouldn't be too long. Instead, they should be short but qualitative enough so you can gather good feedback.
Market Research Questions To Ask Potential Customers

In surveys, questions are everything! As I mentioned above, if you have poor questions, you will get bad answers.
This is an example of a bad question: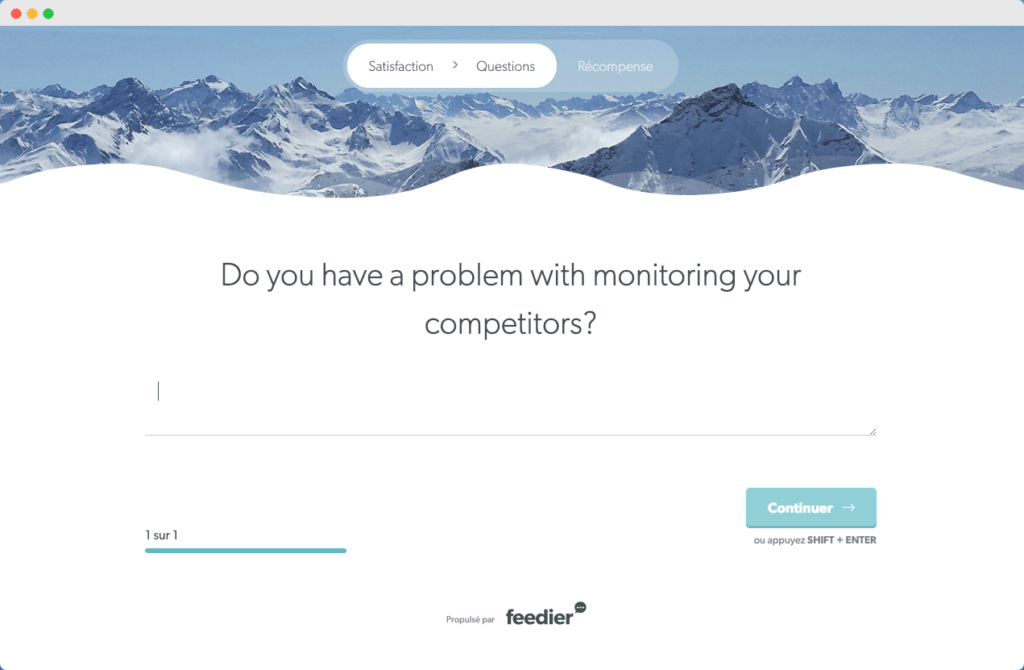 And this is an example of a good question: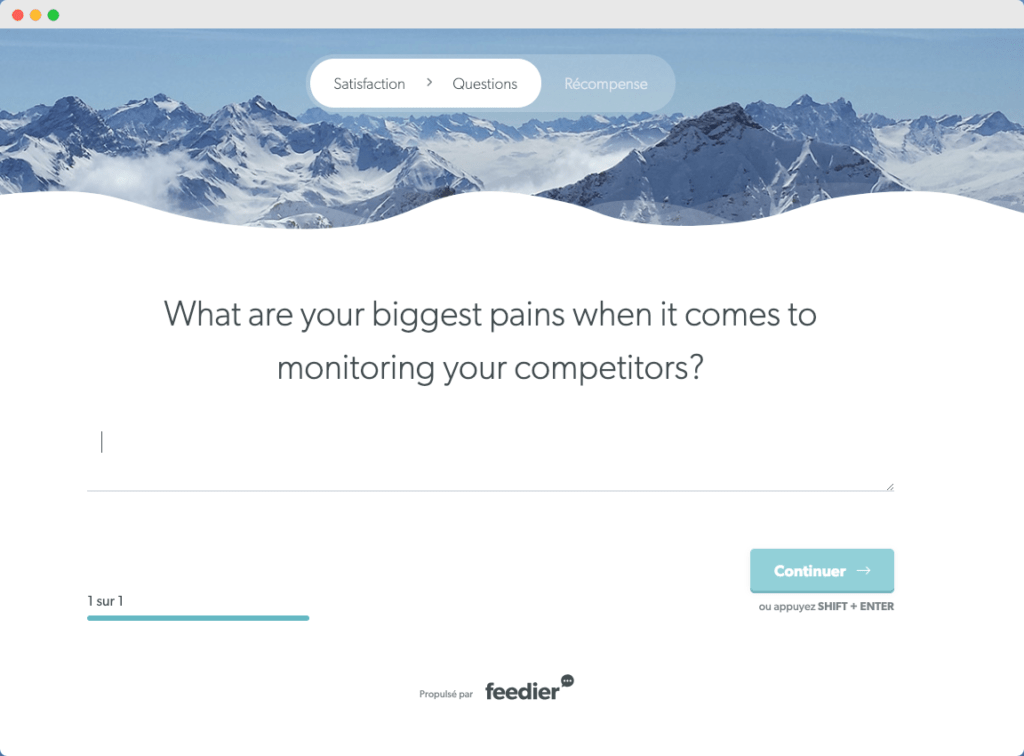 Do you see the difference? What's the problem with a first question?
Well, the problem is that your customer will respond on the first question with yes or no, but on the second question, he or she will explain to you what its biggest problem is.
Here are some examples of good questions you can use in your customer development:
What are your biggest pains when it comes to monitoring your competitors (or the problem your product solves)?
Do you already have a solution to that problem?
What's your solution?
Do you have any problems with that solution?
How would you like to change your solution?
How much would you like to pay for a product which will solve your problems?
What do you think about this app (my product)?
These are just a few questions you can ask your customers. If would you like to find out more questions, we have written an Ultimate Customer Feedback guide.
There is one more thing for which you need to think about. Surveys can be very boring. No one wants to do them! There are a few ways to make them more interactive:
Ask them unique questions
In the survey, build the relationship with your potential customers
Offer them some rewards for completing the surveys – that can be some of your lead magnets.
Repeat the process of 5 – 10 questions with 15 – 25 potential customers. That would be enough to collect a valuable data about your product, problem it solves, pricing information and your competitors.
Preparing and organizing data you have is a very important thing. It really shouldn't be too messy.
Try using spreadsheets to collect your valuable data. Make it well-designed so you can easily find everything you need, whenever you need to.
How To Do Competitive Research?
In your market research survey, you likely have a lot of your competitors mentioned.
Your potential customers who filled your survey probably mentioned them in answers on questions like:
What is your solution to the [problem]?
That's the reason why questions like this above matters.
But, there are also huge chances that they didn't mention some of your important competitors.
Make a list of 15 – 20 keywords relevant to your business, and type them into your browser. Make a list of the names of your competitors.
So, what's the next step? Create a survey to evaluate how good your competition is in the eyes of their customers. Why should you do this? Because you can found out the following things:
Your competitors' unique value propositions.
What makes them good or bad?
What are their mistakes and good practices?
How satisfied are their customers with their product/service?
The next step is to create a survey to evaluate how good is your competition and what are the opportunities for beating them.
Ask your competitors' customers following questions:
"What are your biggest pains about [problem]?"
"Does [competitors' product] solve that problem?"
"What do you like the best in [competitors' product]"
"What would you change in [competitors' product]?"
Find your competitors' online communities where their customers are gathering. Reach out to them, ask them to complete your survey and offer them a reward relevant to the problem.
Repeat this process for every competitor with 5 – 10 of their customers.
You will eventually have valuable data about your competitors and you will know what are your opportunities for go-to-market.
Then, chill…
And go back to the drawing board.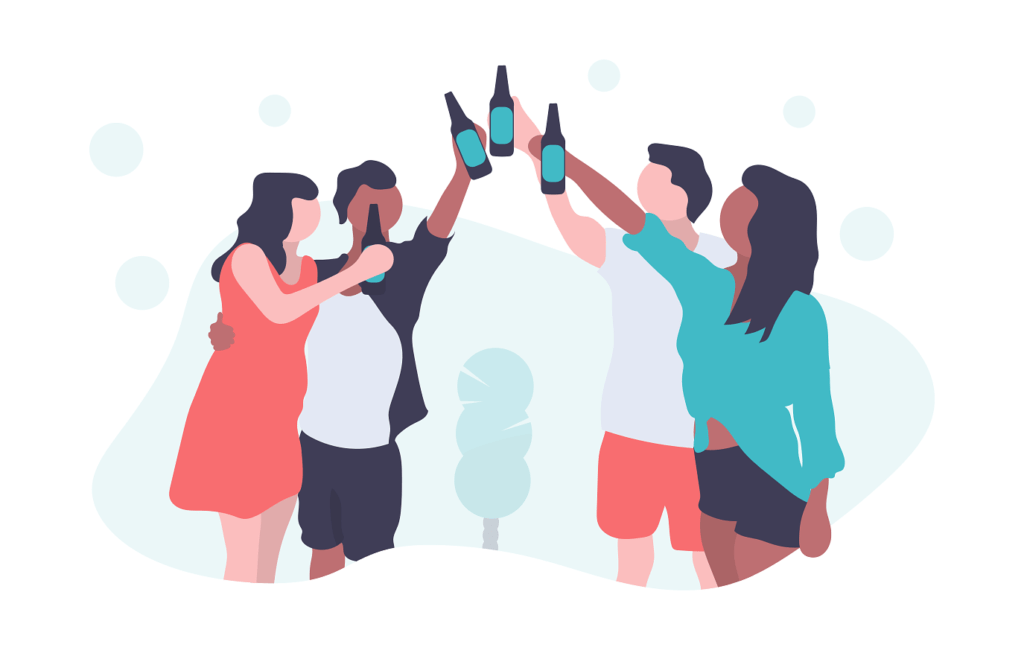 It's not just enough to know who your competitors are. It's also very important to monitor your competitors every single day.
Competitors App is a good tool to monitoring competitors website changes, Email campaigns, Social Media, SEO, keywords and other strategies.
Wrap Up
So, what will you get in the end if you carefully follow this little guide?
You will have a full understanding of the market and potential customers (Their needs and problems).
You will know what are your unique opportunities to stand out of the competition.
You can have a very good number of the early adopters if you carefully explain the potential customers' advantages of your product over your competitors'.
Make the most out of Business Experience today