Qualtrics is an experience management and survey tool that has become very popular lately thanks to its advanced features and complex data analysis abilities. With Qualtrics, companies can gather feedback using transactional and pulse surveys that come with display logic, email triggers, and logic branching.
Whether you're trying to measure customer, employee, brand, or product experience, Qualtrics offers high technologies that can help you dig deeper into the collected data.
It is true that Qualtrics is a great tool, but it's also true that it has several drawbacks that can be considered as "deal-breakers" in some cases:
Built for tech-savvy teams: With Qualtrics, companies can get hold of specific and multiple insights that may be too complex to analyze and understand. The tool is certainly not made for everyone.

If you don't have advanced tech skills, good luck with surviving one week on the platform. Everything is too detailed which makes Qualtrics confusing and difficult to get the hang of. Using a tool that offers the same-quality insights and that is super easy to use like Feedier, will definitely make your life easier.
Lack of the human touch: A lot of Qualtrics users have been complaining lately about their customer service. Becoming a big company doesn't mean that you should keep your users waiting for days to get a reply, especially if you're all about creating great experiences.

Smaller companies that give more importance to human contact and are always ready to answer your questions in a timely manner, will eventually win the race.
The cost-effectiveness: It is true that if you need advanced features, the free plans of all the tools won't do the job for you, so you will always have to pay. However, with Qualtrics, their advanced features are too complex.

You'll eventually be paying a high price for features that not only you don't use but also you don't understand.
So, what are the best alternatives to Qualtrics?
#1 Qualtrics Alternative: Feedier (IXM), Intuitive Experience Management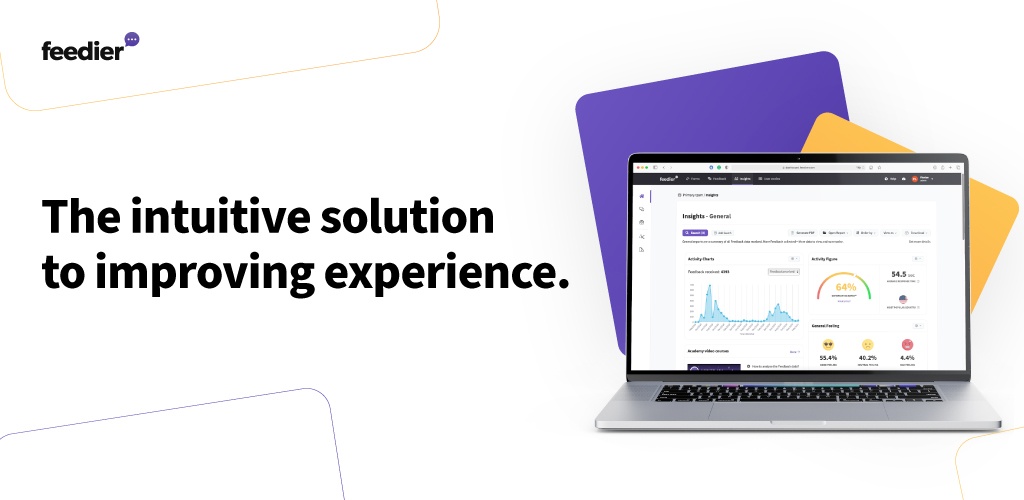 Feedier (IXM) is the most intuitive experience management platform to automatically get accurate satisfaction, correlate insights & facilitate actions at scale. Power up your reviews and NPS surveys with automatic Satisfaction Ratios™ measured when every user takes part in a form.
Uncover your end-users' pains and needs at key touchpoints by storifying your feedback. Add multiple stories to create live experience journeys that give actionable data with visual insights.
#2 Qualtrics Alternative: Mopinion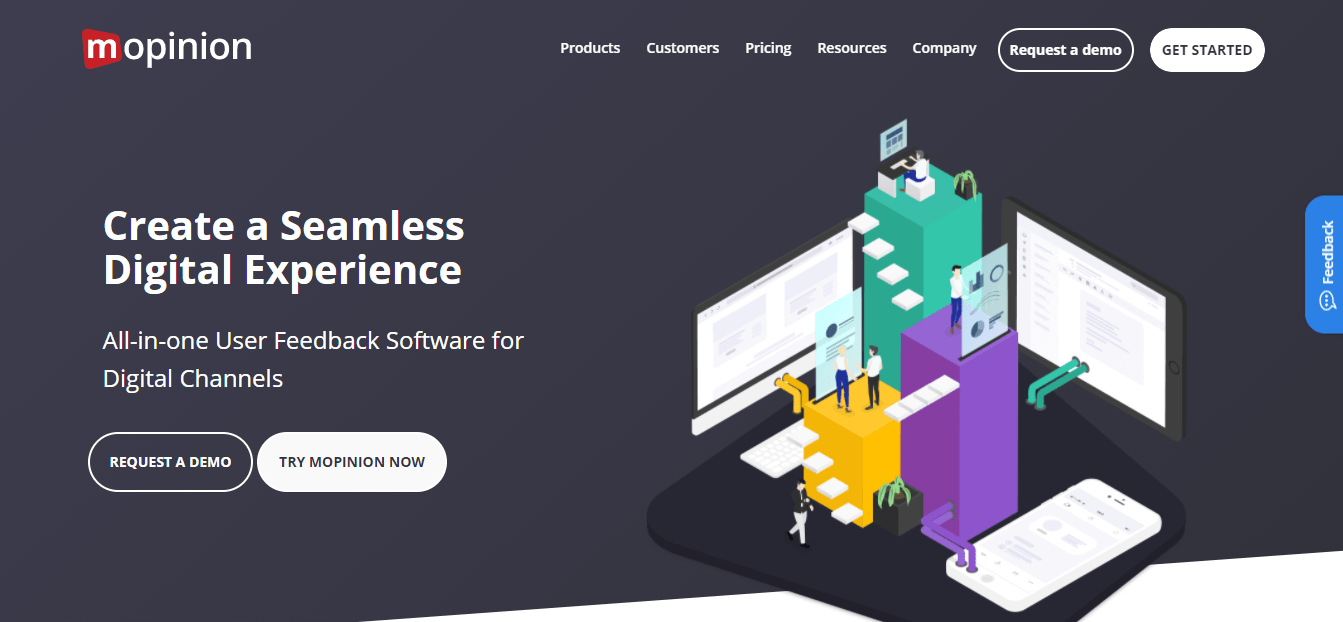 Mopinion is an all-in-one user feedback platform that helps digital enterprises listen, understand, and act across all digital touchpoints (web, mobile, and email). The tool allows you to take full control of your feedback data with data visualization and action management tools at your fingertips. Mopinion is available for website, apps and emails.
#3 Qualtrics Alternative: Qualaroo
Bringing you actionable insights in real-time, Qualaroo is a survey feedback and analytics tool that lets you ask the right questions, at the right time, at the right place. It uncovers the 'Why' behind customer behavior and empowers businesses with decisiveness.
Qualaroo offers a robust suite of features, including 100+ survey templates including NPS, CSAT, CES, UES surveys, which you can conduct in your mobile app, web app, prototype, and website. You can use logic branching in all the surveys you design to get contextual feedback in real-time and analyze the verbatim responses with sentiment analysis.
It helps gauge customers' emotional response and has advanced targeting features to get responses from the right audience as well as branching logic to get quality responses to give actionable insights. You can collect feedback in 21 languages to broaden market research scope.
With ProProfs Survey Maker, you get access to 100 000+ customizable survey templates ranging from a customer satisfaction survey to an employee engagement survey. The intuitive survey reporting mechanism helps you come out with personalized survey reports and statistics.
When it comes to collecting multi-channel feedback, you can easily share your surveys via multiple channels like email, social media, website, InApp, and more. Further, there is an option to effortlessly integrate your surveys with popular tools such as Freshdesk, MailChimp, SalesForce, Zendesk, and Constant Contact.
#5 Qualtrics Alternative: Medallia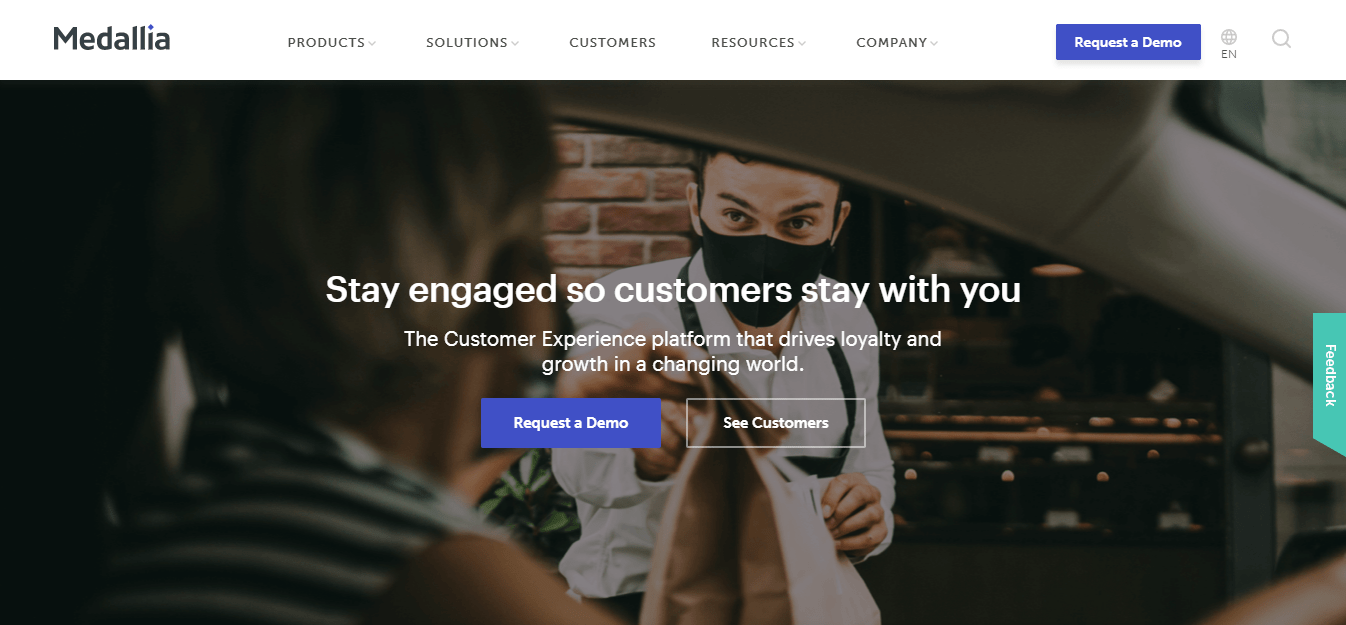 Medallia provides a platform for social, text, video, speech, messaging, and online feedback. The software analyzes feedback from Facebook, Twitter, and other major review sites (e.g., TripAdvisor) alongside solicited feedback data from surveys and contact centers.
When it comes to Customer Experience, Medallia can help you capture the signals throughout the journey, take action with personalized reports and analyze the data with machine learning.
#6 Qualtrics Alternative: Usabilla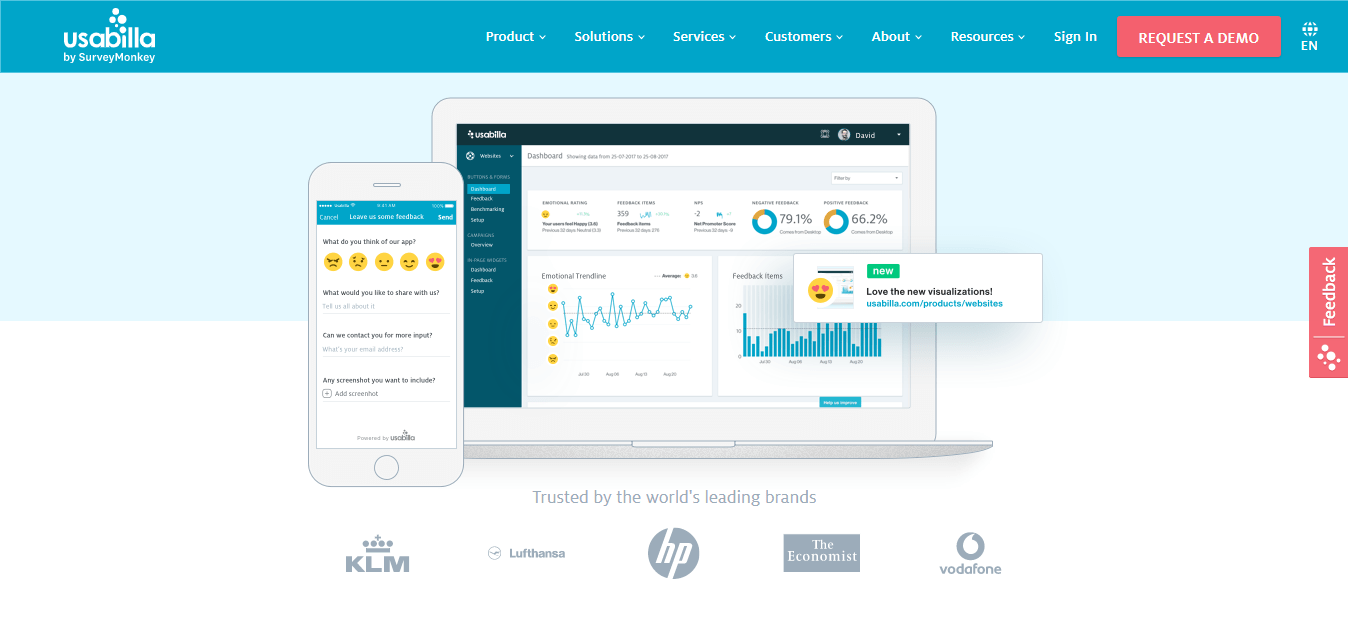 Usabilla empowers brands to become truly customer-centric by improving digital experiences on websites, apps and emails.
Through targeted surveys and embedded feedback options, enterprises acquire the solution to capture the voice of their customers, collect quantitative along with qualitative data, and turn insights into actions that drive success.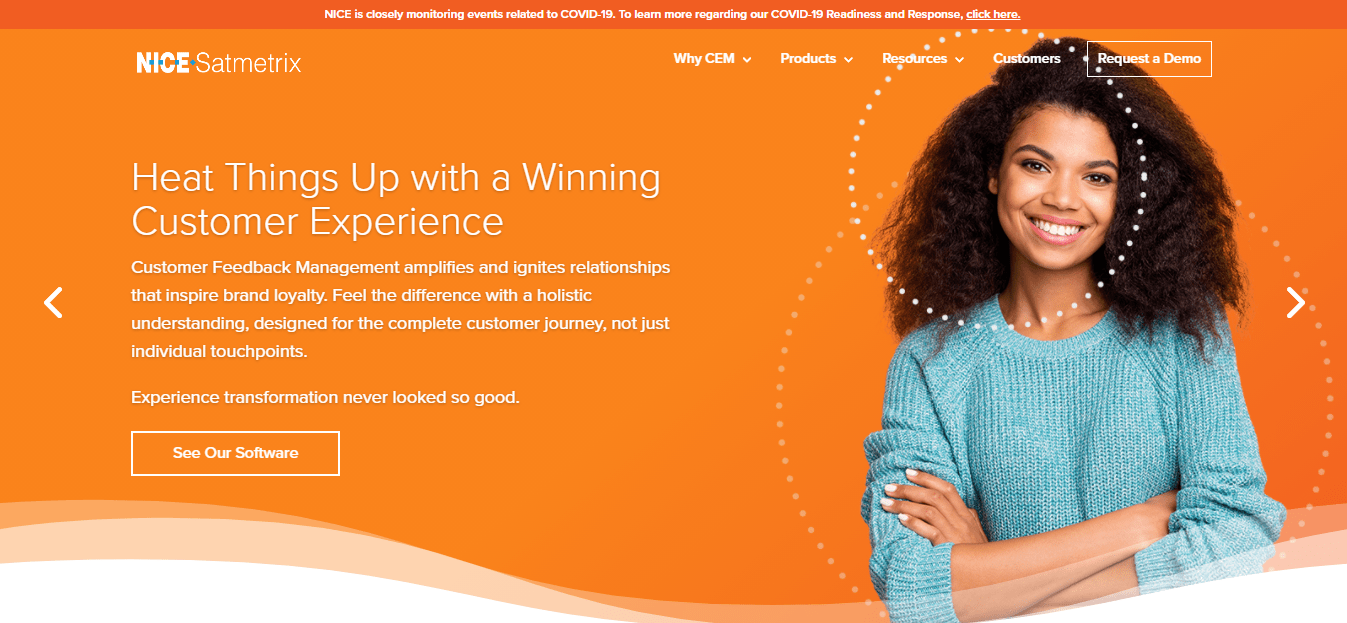 NICE Satmetrix lets you make your customer experience program more effective thanks to its comprehensive software that delivers insights, drives action and guides you to best practices.
Collect and integrate every type of customer experience data, reveal unprecedented insights with automated analytics and automate and monitor your action management process to improve the customer experience with targeted change.