Medallia is an experience management platform that captures experience signals on a regular basis created in person, on calls and digital channels, over video and social media and IoT interactions. The AI technology applied reveals personalized and predictive insights that can drive action with high business results.
Whether you're trying to measure customer, employee, B2B client, or product experience, Medallia will help you collect actionable data and dig deeper into it thanks to its advanced technologies.
Medallia is an interesting tool for many reasons, but it may not be the best fit for your company. Here is why:
The accessibility: Unlike other platforms, you cannot simply go to Medallia's website and click the "sign up" button to register. They practically oblige you to go through the demo step first so they can qualify your company and see if you'd make a good customer for them. In a nutshell, if you're not a big organization that will potentially add many users, you won't be able to use Medallia…
The ease of use: For a new user, not super user-friendly, especially if you're not used to this kind of platform. Lots of coding you need to know to read the information and understand how to generate the data you need.
The cost-effectiveness: Medallia is built in a way that always pushes the users to pay more and unlock more features. Basically, its model is based on maximizing Medallia consultancy even for simple things like adding new touchpoints, help requests, simple customizations. You will be paying a lot of money for basic features that you can have on other platforms for a much lesser price and even for free in some cases.
So, what are the best alternatives to Medallia?
#1 Medallia Alternative: Feedier
Feedier is the most intuitive experience management platform to automatically get accurate satisfaction, correlate insights & facilitate actions at scale.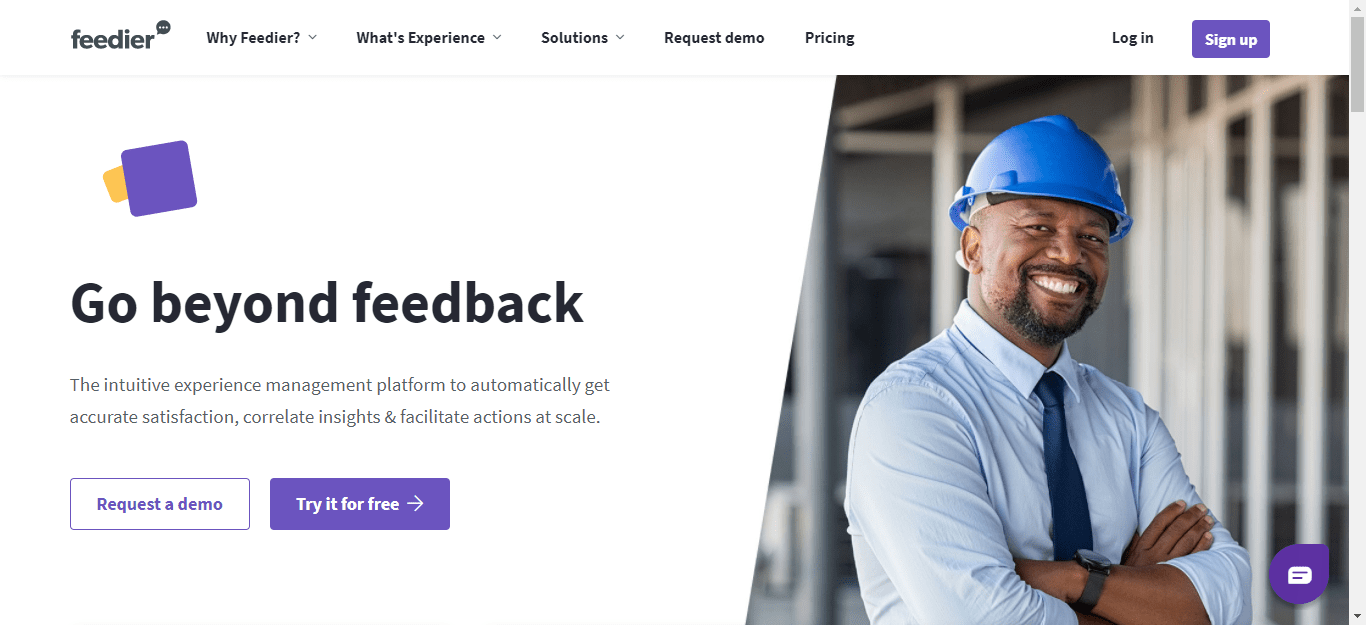 With Feedier, you can engage people proactively at key touch-points, with gamified feedback forms that capture both sentiments and behaviors. By easily integrating your own system's data in Feedier, you can get highly correlated insights that are visual and easy to share.
#2 Medallia Alternative: InMoment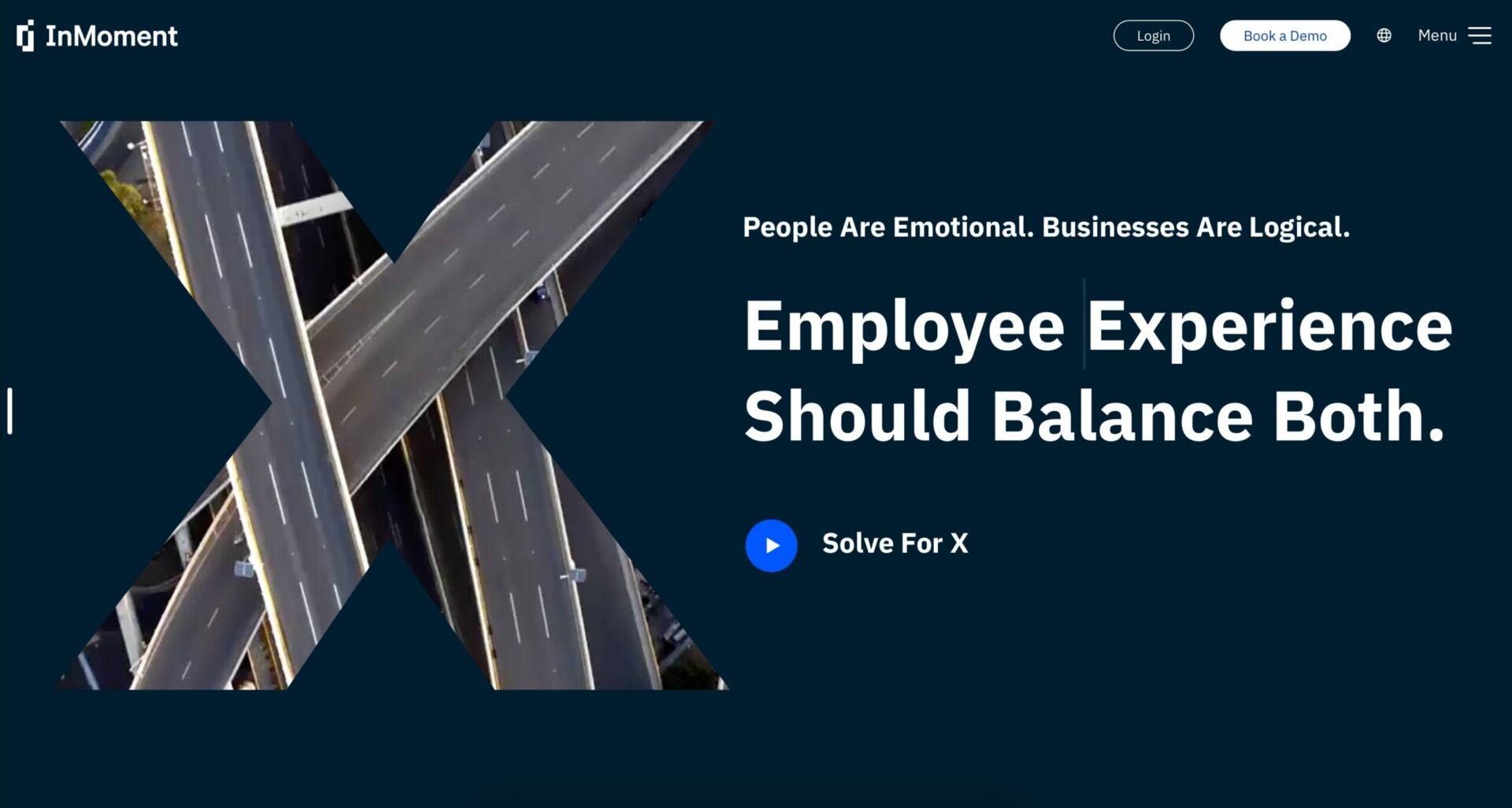 InMoment brings experience improvement (XI) to different global brands. The tool helps them understand what is important to their customers and employees that is also important to their business–owning the moments that matter. All of this is done through a combination of data, technology and human expertise.
#3 Medallia Alternative: Mopinion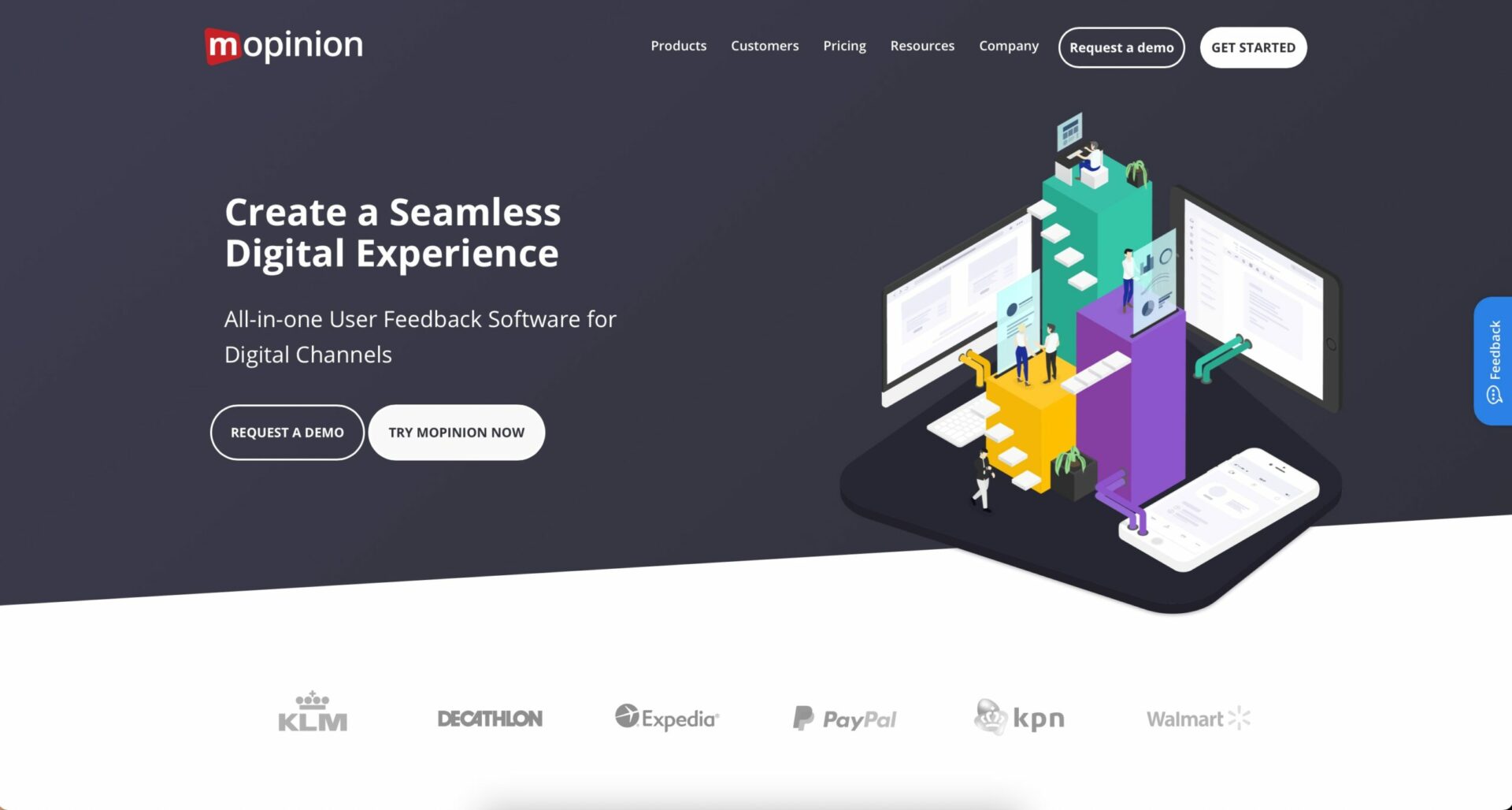 Mopinion is an all-in-one user feedback software for digital channels. Mopinion helps companies fully understand why their users do what they do. With Mopinion you can easily collect and analyze user feedback on your website and mobile apps.
Drive strategy, improve online channels and empower digital teams with faster and better decision making based on the Voice of the Customer.
#4 Medallia Alternative: Usabilla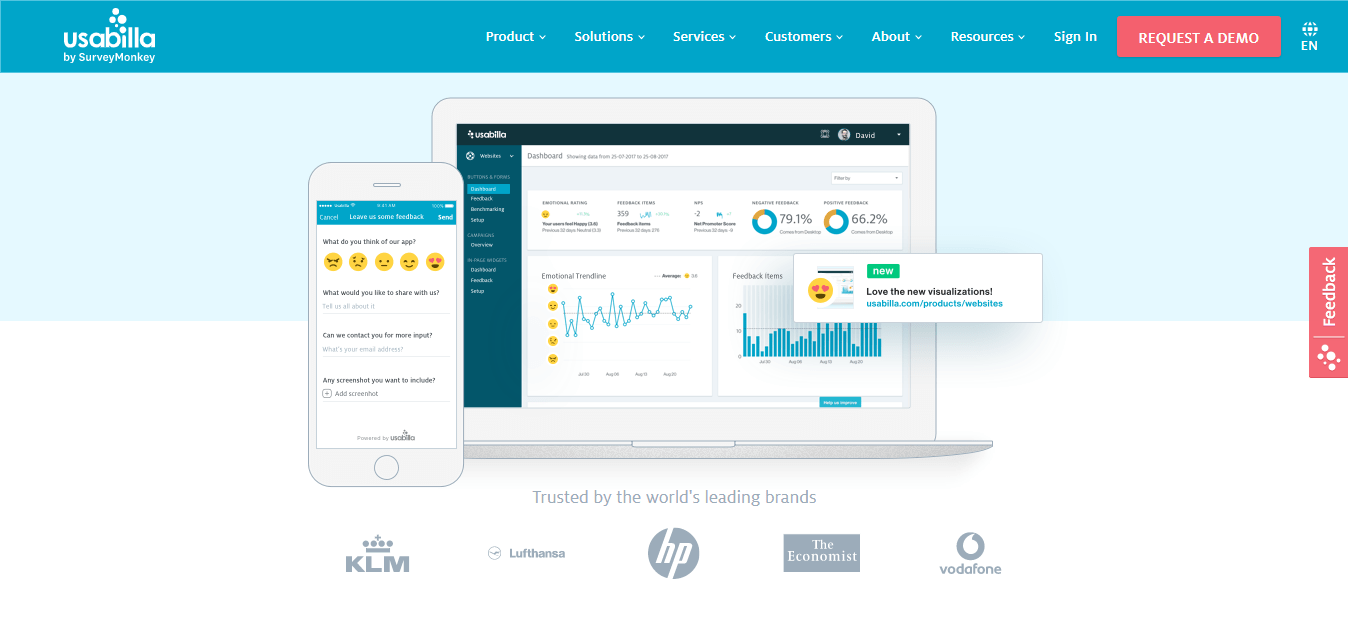 Usabilla lets companies collect real-time feedback across all their digital channels to improve the customer experience.
In April 2019, Usabilla was acquired by SurveyMonkey, a global leader in survey software. Combining Usabilla's drive to "start asking why" with SurveyMonkey's mission to "power the curious," it's a powerful partnership.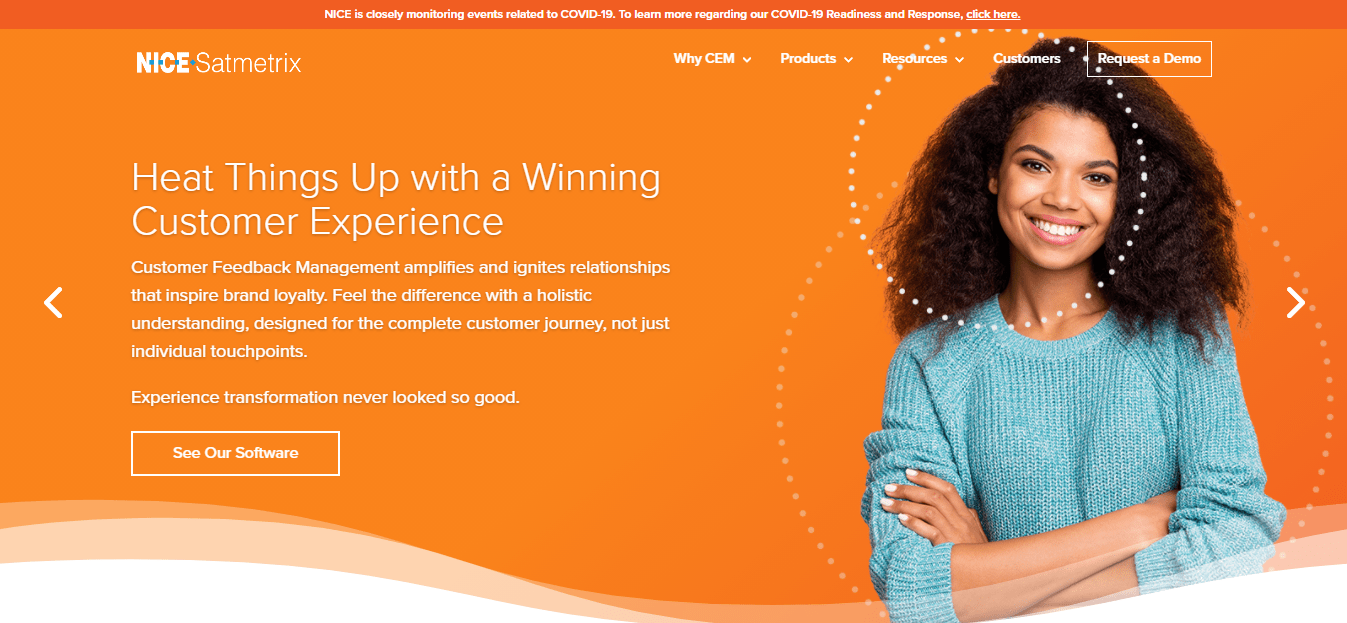 NICE Satmetrix software, data, and expertise combine to offer unique benefits to customers as they manage their customer experience programs.
The software enables companies to collect, integrate, and analyze customer feedback data; close the loop with customers, including action management and tracking, escalation management, and comprehensive reporting; and take action and manage change, using comprehensive, configurable reporting, data delivery, and more.