Negative Feedback is not the most pleasing thing to hear and we all wish that everything we do will be approved by our customers, it will not always be the case, unfortunately…
However, turning the Negative into a Positive is possible.
In this article, we will see how negative feedback is actually more beneficial for your business than the positive one.
The Feedback platform used here is Feedier. Feedier is an all-in-one Feedback management platform that combines interactive forms and collaboration tools to collect better Feedback.
So here are some benefits of Negative Feedback that can actually help push your business forward.
It's eye-opening
Sure positive feedback is great and we all love receiving it. It shows us that we are on the right path and that all our hard work didn't go to waste.
However positive feedback will give you the illusion that you're doing everything perfectly and that nothing actually has to change in your company. That, unfortunately, cannot be true because with the highly competitive scene today, constant improvements are crucial whatever the field of your business.
Negative Feedback on the other hand will reveal the ugly truth for you by making you see what you don't want to see. Sometimes all it takes is one single negative feedback in order for you to put your finger on the problem.
For example, if you're collecting feedback for your website and you included a question that says "Have you had any problems with the website freezing or crashing?" and the participant answered with yes and completed the answer by telling you where they exactly had the problem, this will completely save your day.
If you're using Feedier you can simply assign the Feedback to your dev team so they can receive an email notification and immediately fix the issue.
Check out our Website Feedback template and customize it for free!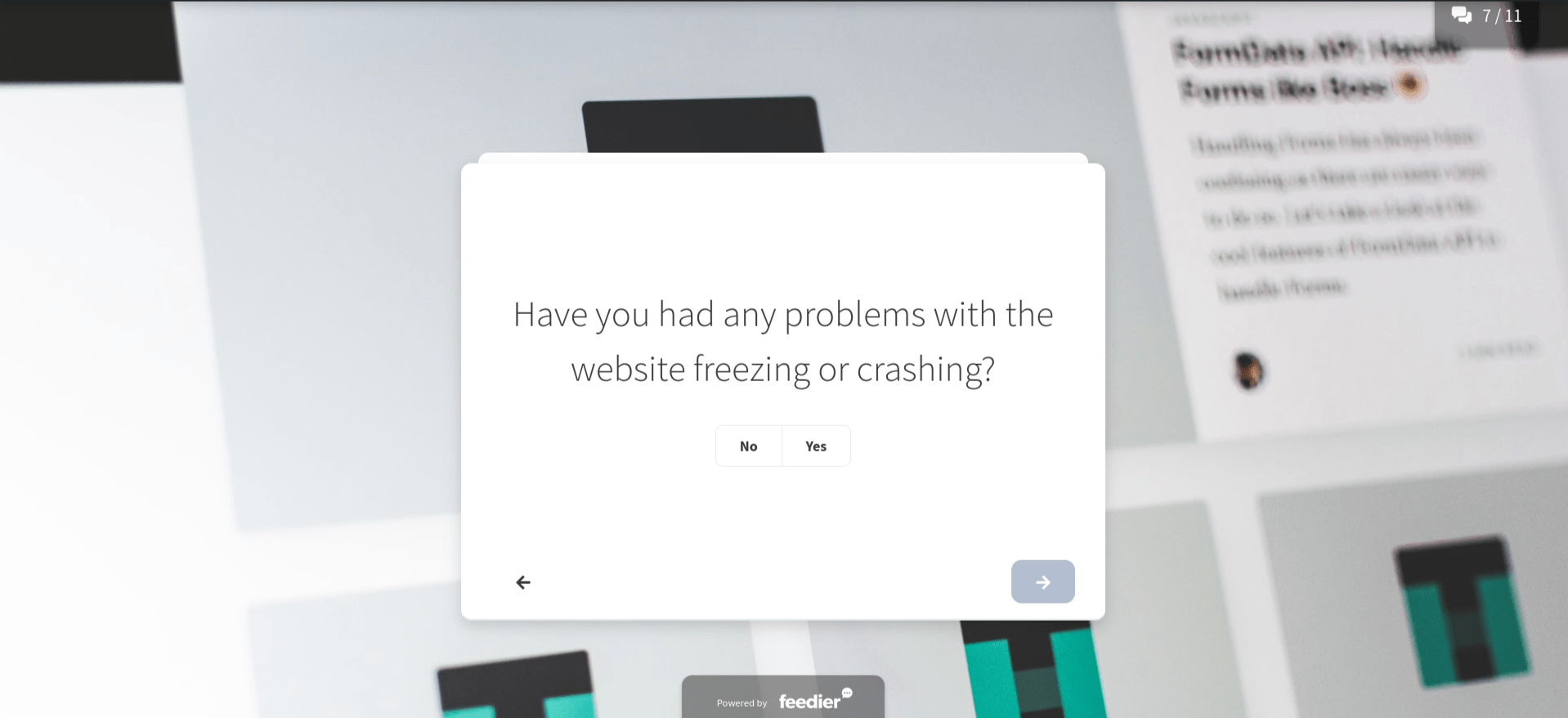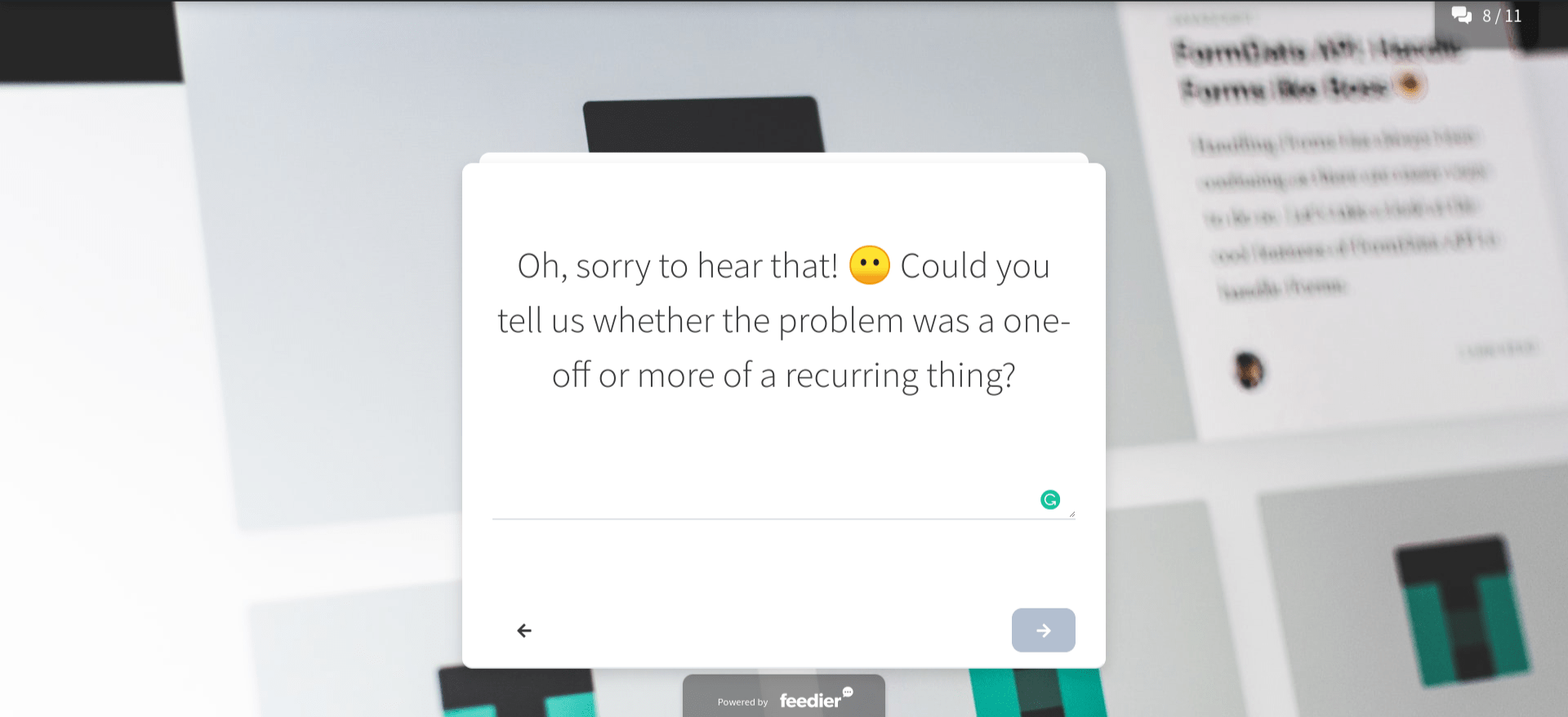 It gets you closer to your customers
You wanted to know what your customers think about your latest product, your customer service or simply about your company in general, you sent a Feedback form, waited for the answers, and then the big disappointment came when you found out that it was mostly negative feedback…
You can stay there looking at the responses, feeling sad, miserable and sorry for yourself and for your company… Or you can take control of the situation by turning the negative into a positive.
That negative feedback is not only your chance to improve your business and take it to the next level, but it's also a major opportunity for you to build a close relationship with your customers by showing them that you are actually listening to what their saying.
Of course, you can't contact every single customer that gave you their feedback and you can't please each one of them either.
The first thing you should do is to identify the big and most recurring issue.
For example, in the Feedback form, you start by asking the participant to rate different aspects of your business like the quality, the value for money, or the customer service, and then you dig deeper into the situation in the questions part.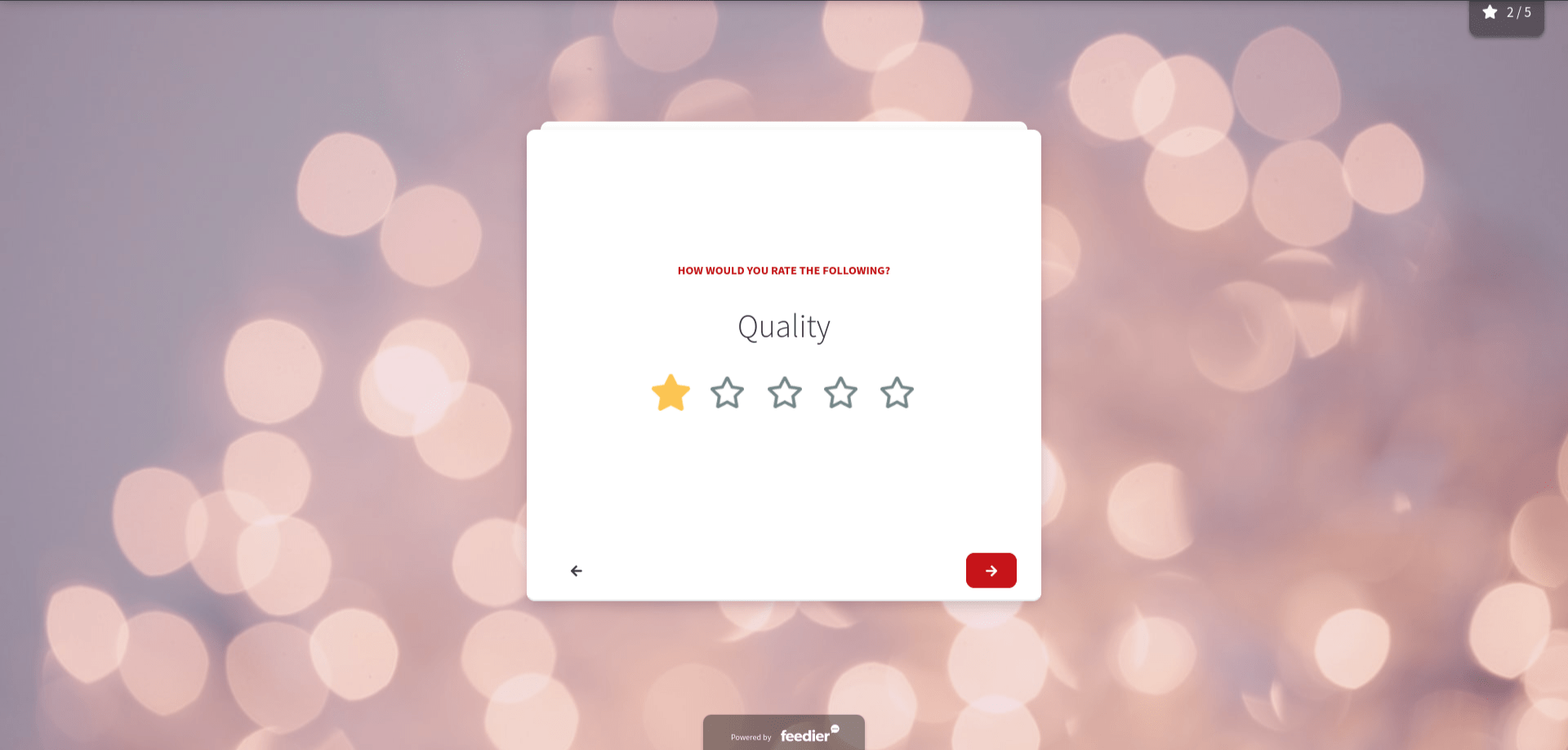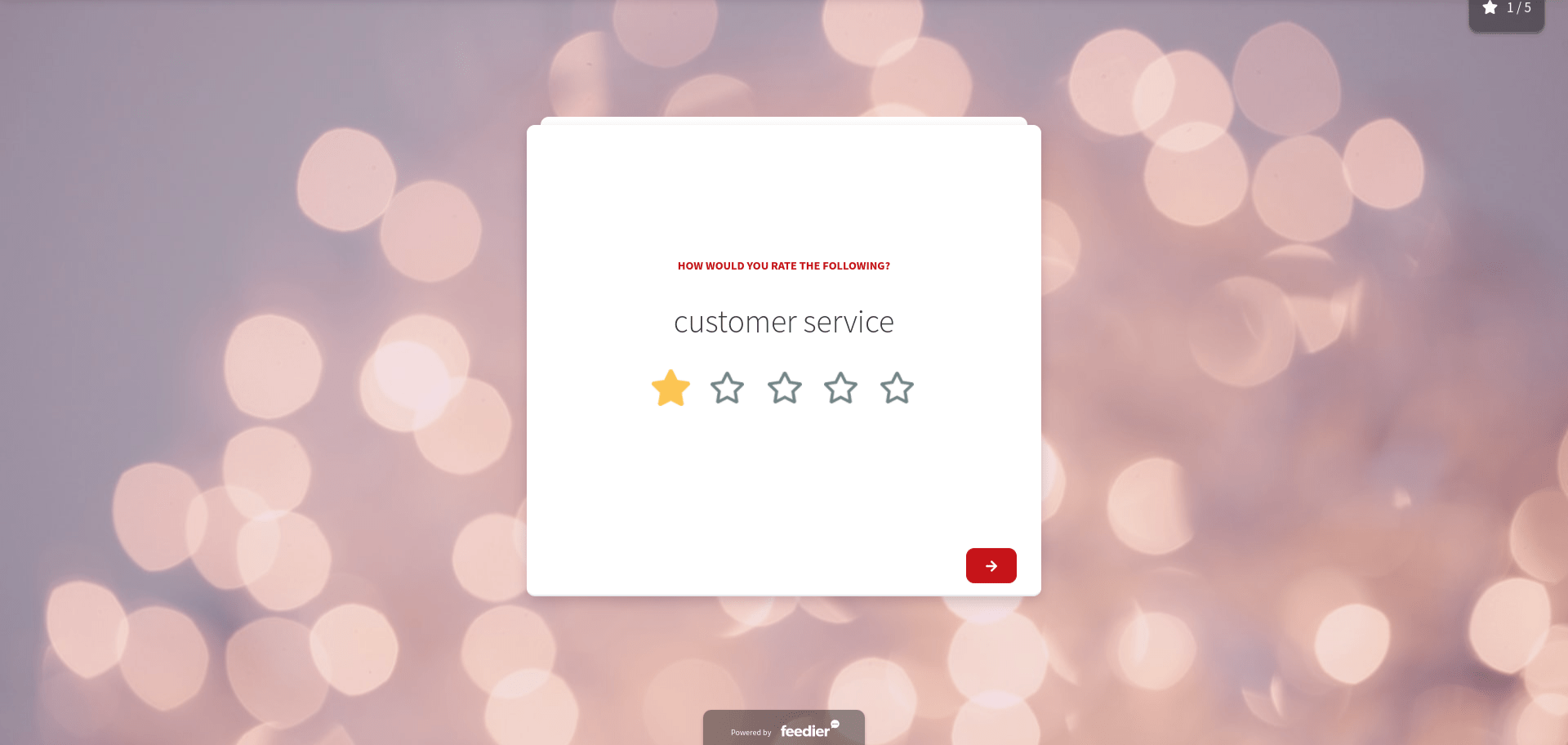 Now that the problem is revealed it is time to get into action and try to fix it.
You may ask how all of this will get me closer to my customers? It's actually simple, let's assume that the quality of products wasn't exactly blowing the customers' minds so you decided to add a new feature or new functionality. All you have to do is send an email to all the people who gave their feedback to inform them of the new update.
A simple gesture like this can make the customer feel important and it will show them that you are listening to their opinion even if it was negative feedback.
Want to measure your customers' satisfaction easily? Use Feedier's Customer Satisfaction template for free.
It strengthens the bond with your team
When we talk about Feedback, our minds usually go straight to Customer Feedback. It's true that it's important, but you know what's equally as important? Employee Feedback, especially when it's negative.
Your employees are a major part of your company, they spend hours and hours trying to come up with ideas to make it more successful and more profitable. They probably spend more time at the company than they spend at their own homes.
In other words, they care about your business as much as you do, so when they say that something is not working, you should listen to them.
It might hurt to find out that your management techniques are not working as well as you want them to or that, despite all your efforts, your employees don't feel that you offer adequate opportunities for promotions and career development.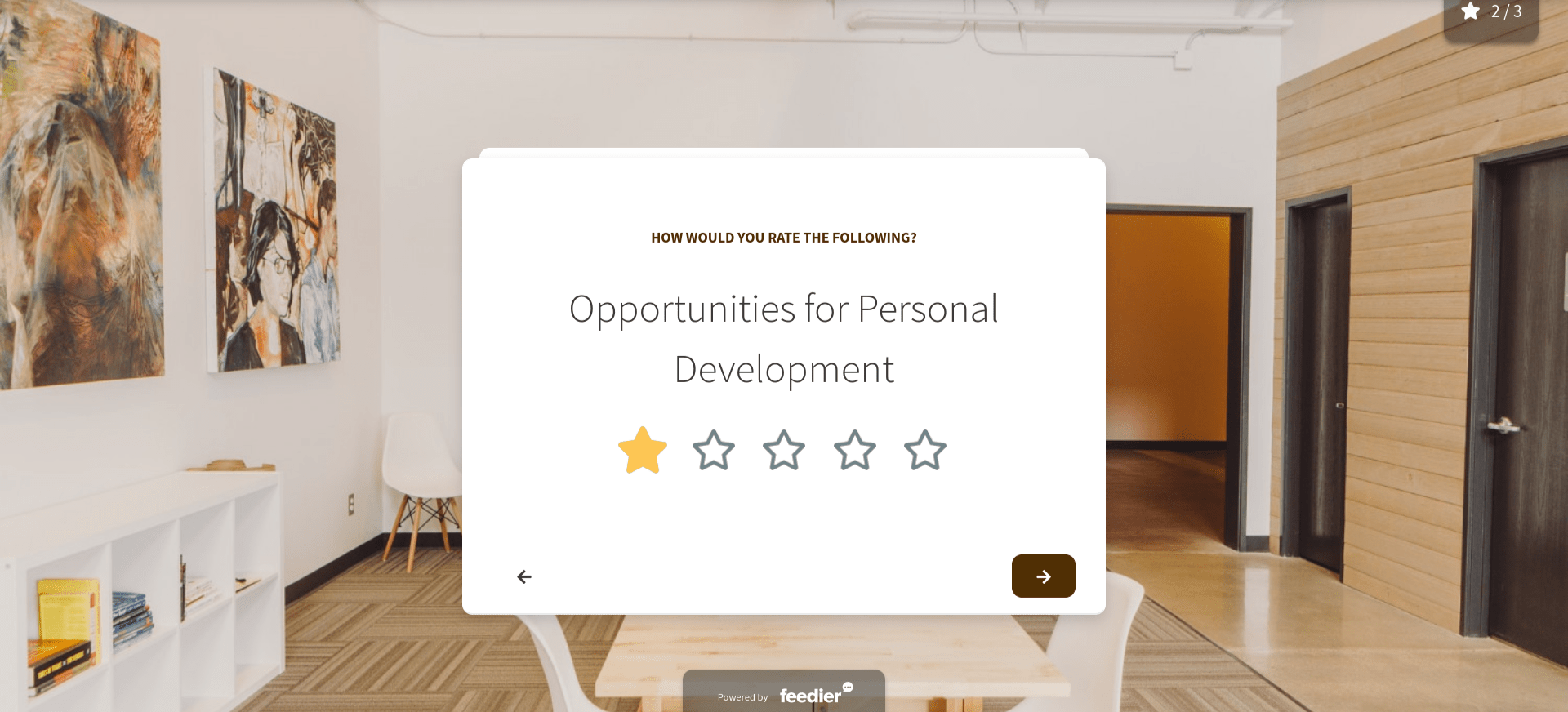 But it's totally fine, it's not personal. It's actually a big opportunity for you to get closer to your employees and to make them feel valuable and important.
For example, if you add a question in the Feedback Form saying "To what extent do you feel like your superiors try to help you to achieve your goals?" and the answers were mostly negative, try to have one-on-one meetings with your team members to dig deeper into the situation in order to figure out what kind of help they need.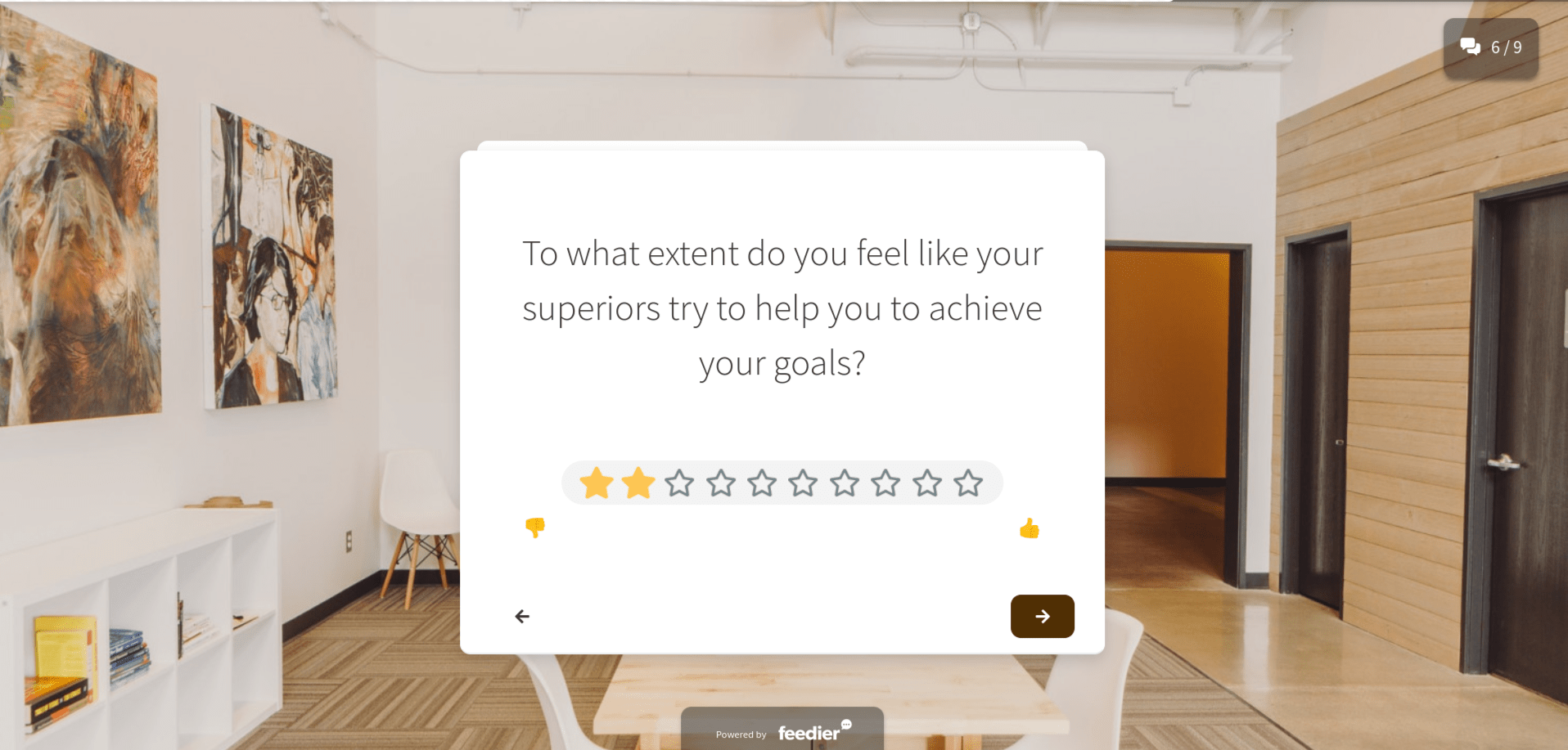 Keeping your employees permanently satisfied and engaged is crucial for your business' growth as they will be willing to go that extra mile for you effortlessly.
If you want to know more about the importance of employee Feedback, check our article that details the subject here.
You can also use Feedier's ready-to-use Employee feedback template for free here.
---