There's nothing worse for a customer than being excited about a purchase, only to have spent their hard-earned money on a product or service that wasn't what they were expecting.
The icing on this disappointing cake? A customer service experience that makes them feel like the business never cared about them at all, and feelings of regret for having trusted the business in the first place.
Good customer service is undoubtedly one of the most important business traits for a successful company to have.
Those working in customer service are on the front lines of the contact and assistance your customers receive from your business, which can often be the only personal contact they ever have with a person.
Whether it is a positive or negative experience, this type of interaction can carry a lot of weight with it and must be conducted with care.
Although helping customers may seem like a straightforward concept, customer expectations are now at an all-time high.
They not only expect their concerns to be addressed in a timely manner but in a way that is accessible through whatever platform they find most convenient at any given time.
While this is simply the nature of business in the modern age, especially within major businesses, across the world with the mass implementation of technology, some businesses are still catching up with the times.
It can be difficult to improve customer service without knowing what customer expectations are now or what tools can be used to meet them; however, there are many ways to help develop effective customer service.
On a side note, the customer service tools category in G2Crowd speak for itself. We're only talking about the live-chat software here.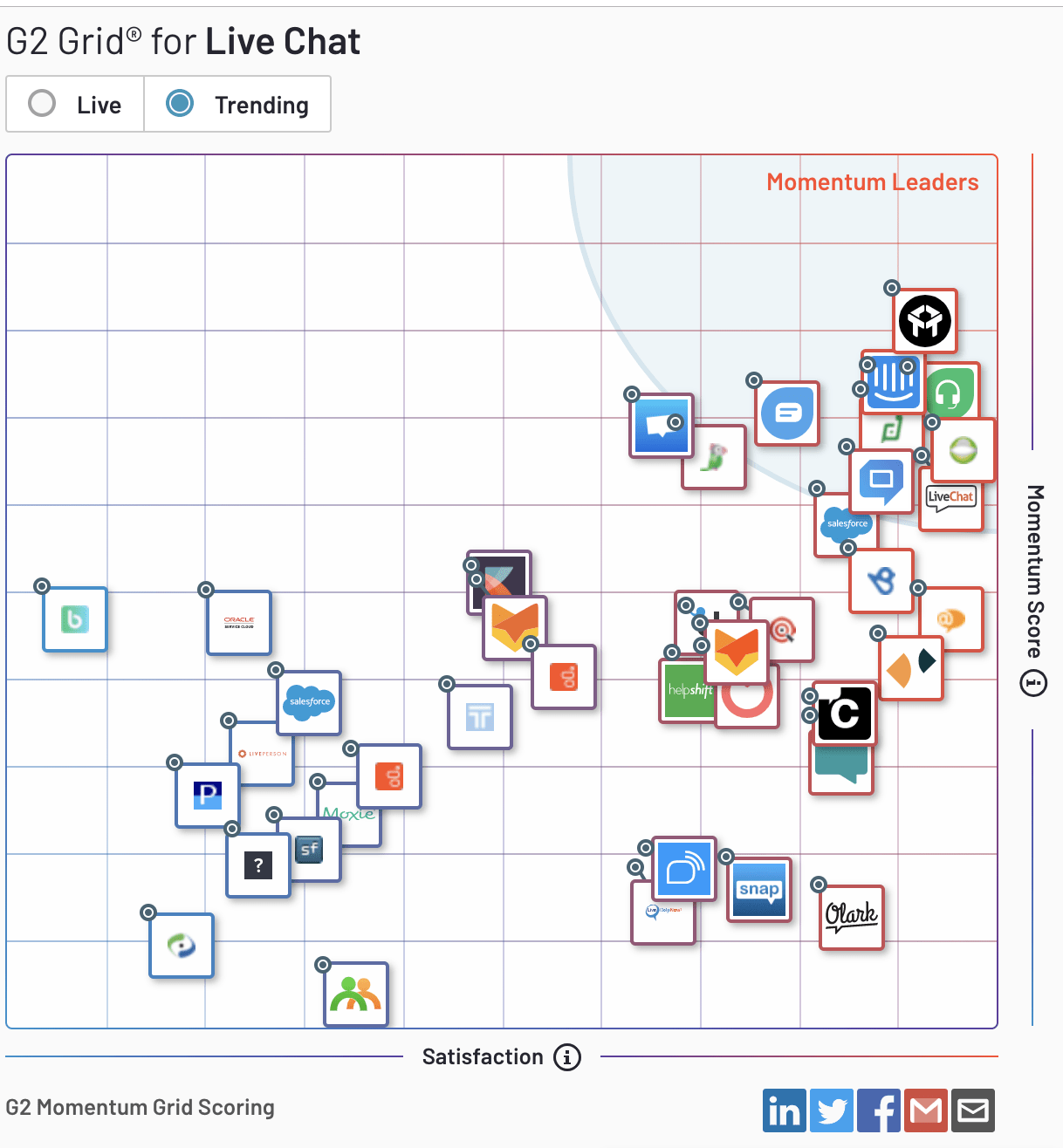 By implementing new concepts to how you approach customer service and fulfilling the timeless duty of getting feedback from your customers, you can begin to reassess your current customer service strategies and improve them, ensuring all customers leave feeling satisfied, even if their very first interaction with your business was less than positive.
1. Personalize your Customer Service
Customer service etiquette is a crucial aspect of a successful customer service strategy. Someone who is supporting your company with their business must feel that their business is appreciated and that they, as an individual, are respected.
While this may seem like it goes without saying, it's always encouraged to go the extra mile to convey these sentiments to the customer by providing personalized experiences and proactive service.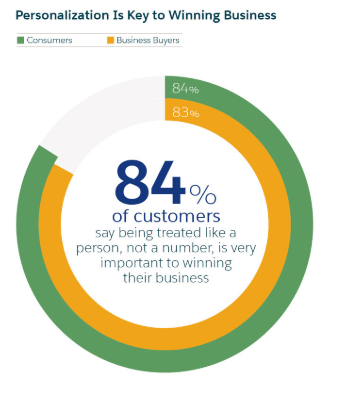 Specifically, in a Salesforce Research survey of more than 6,700 consumers who received customer service, results suggested that 76 percent of consumers expect companies to anticipate and forecast their needs, while also automatically meeting expectations and goals.
If they don't feel they are receiving this quality experience from a business, they have no problem giving their business to a different company that can meet their needs more easily.
What's more, "84 percent of customers say being treated like a person, not a number, is very important to winning their business."
Answering Phone Calls
If you think society is so far into the 21st century that you no longer have to answer calls, you're wrong. Technology has evolved, but some of them stick around.
Even with the large variety of ways people are able to contact businesses, when someone wants to speak to a human being, one-on-one on the phone, you better be able to provide them with that opportunity, as not doing so could cost your business.
According to Callrail, "A 2017 Forrester Consulting report found that customers who initiated a phone call were 30 percent more likely to convert faster than those who didn't.
It follows that the likelihood of conversion in either instance is significantly lower if those inbound calls go unanswered."
Although phone calls between loved ones are less common now that social media can be used to stay in constant contact, most people still want to talk to a person before using their services, or even some major purchase products.
During these situations, people often want to ask questions and feel reassured about their involvement with a company.
Managing even a low number of inbound or outbound calls can be really tricky, but with the right call center management software your customer service team can work more efficiently, and your clients will be more satisfied with the level of customer support.
Establishing Familiarity
Especially in mass customer service scenarios, it's important to make the customer feel like they are important.
One way to do this is by using their name throughout the conversation, as this can make them feel more like a person than simply a voice on the line — or, as Salesforce Research's survey expressed, more like a person than a number.
More so, this contributes to the idea that if a customer is calling, it's because they want to speak to a person, not a machine — further establishing their desire to be treated like a person worthy of a business's time.
Another way to establish familiarity, even if not over the phone, is by responding to a customer's messages online, whether it's through a social media tag, post, or comment.
This will help customers feel like your business is truly listening to them and ready to respond when customers have a question. Not responding, on the other hand, can end up making customers feel ignored — even responding to negative reviews with apologies and efforts to solve an issue will do you more good than only ever interacting with positive comments, and pretending everything else doesn't exist.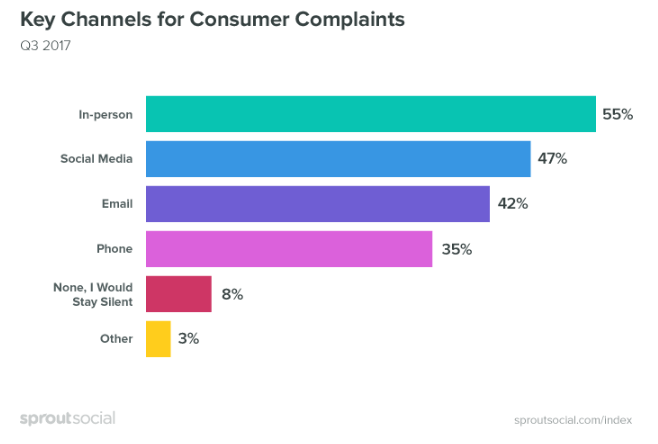 According to an article by Sprout Social, consumers are 47% more likely to speak out on social media than through other means of communication (only behind the 55 percent who would prefer saying something in person).
Customers often reach out to businesses on comment threads, review sites, and so on, and their public complaints have the potential to deter other potential customers.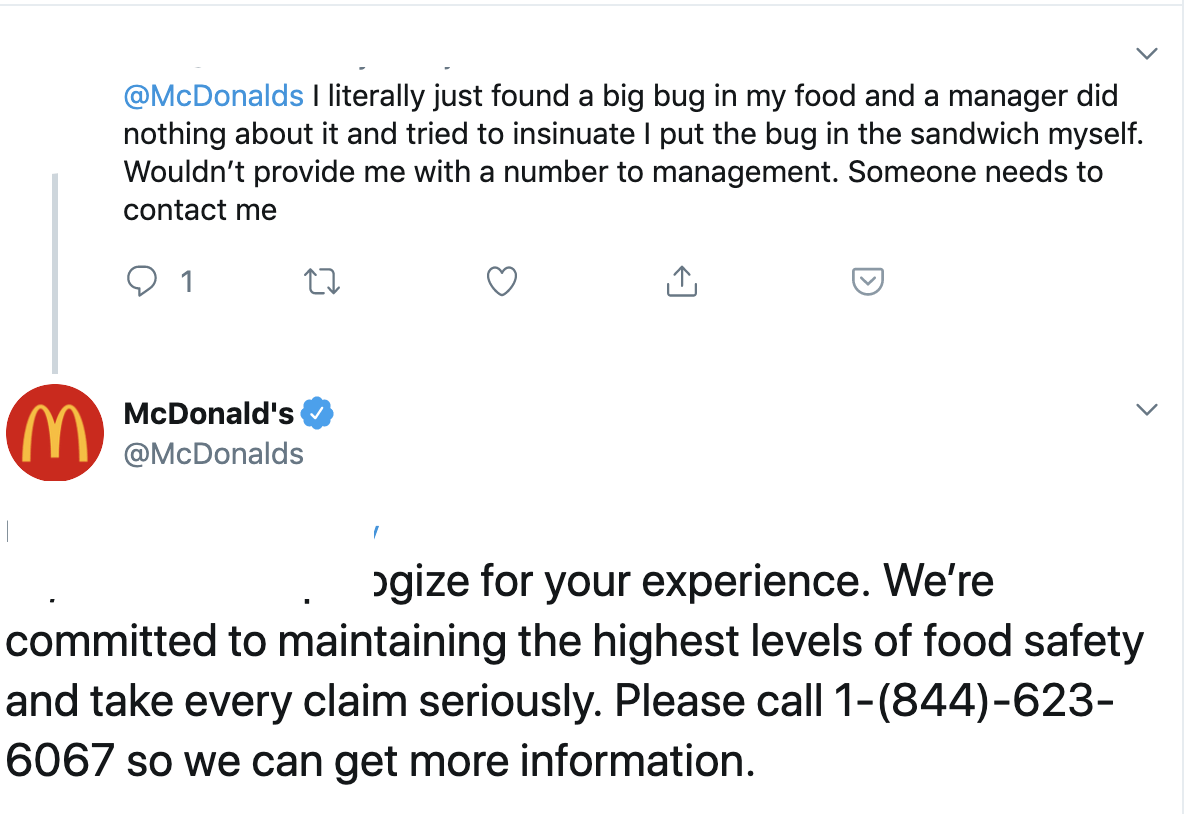 That's the perfect example from McDonald's Twitter account.
Out of the 1,000 consumers surveyed by Social Sprout in 2017, over 60% of customers reconsider buying from a company that gets negative comments on their social media.
However, when businesses write personalized responses to these comments, apologize for dissatisfaction and offer customer service, they can mitigate the negative publicity by showing customers that the business cares about each customer's experience.
Hire Empathetic People
One of the foundations to providing good, personalized experiences to customers is by ensuring you've hired the right people for the job; the type of people who will care about the customer's experience and try to help.
While naturally empathetic people thrive in customer service positions, not everyone is born with it, and insincerity is easy to sense when you're a disgruntled consumer.
According to an article by Gareth Goh on Insightsquared, "…when a customer reaches out for service, she wants to be heard and feels like the person on the other end of the conversation truly understands what she's going through. Customer service can't always deliver solutions, but it can always deliver empathy."
Before hiring a customer service team, consider having applicants go through a personality test or screening questions to ensure they have the emotional understanding and maturity to put the customer first.
Tests like the Customer Service Aptitude Profile can help businesses gauge whether a job candidate has the necessary characteristics to provide excellent customer services, such as diplomacy and cooperativeness.

Screening applicants can help you avoid any unpleasant situations with customers that potentially result in bad reviews for your company.
2. Provide Exceptional Customer Service: Experiential Marketing
Although the customer service industry plays its own important role in business, it's also a part of the holistic customer experience.
Improving customer service isn't solely about assisting the customers when something goes wrong, it's also providing them with a comprehensive experience about what your business brings to the table and the insight you can offer and provide.
One trend that is changing marketing involves the use of experiential marketing to help attract customers.
One strategy that can help immerse customers in your business can be to tour as a business to provide customers with experiences they wouldn't otherwise have, such as by hosting events in neighboring cities or attending regional conferences.
Businesses use traveling events in order to engage with customers in new ways and to provide service while they're there. Not only does this potentially help local communities if you partake in events including volunteer work, but it puts faces to names in a priceless way that businesses working solely online can't buy.
Another method for improving customer service is by using technology to enhance the customer experience with special events.
Incorporating technology like artificial intelligence and augmented reality to showcase your products and services can help your business show your customers a new enhanced perspective of what you're striving to achieve as a business.
This insight into your business' goals can provide a more advanced customer service experience that allows them to see what they stand to gain with your company through the use of advanced technology.
3. Understand the Consumer Decision-Making Process
In order to empathize with the customer to the extent necessary for them to feel heard, it's important for customer service reps to understand the customer process that goes into the purchase.
Visual productivity platform Lucidchart depicts the consumer decision-making process in the following five steps:
1. Problem Recognition
The decision to buy a product always begins with realizing the need for a product.
This may occur in a short window of time, and at the cause of internal or external stimuli, but always results in a responsive desire from the consumer to attain something new in the hopes of solving this newly discovered problem.
2. Information Search
Once a problem has been recognized, the consumer explores information about the product they've realized they need.

This information may come from past influences as well as future influences and is truly the moment businesses spend all of their time preparing for — providing all the information to address these specific needs for the customer, and ideally, converting them into a purchase.
3. Alternatives Evaluation
While one good sales pitch may have been enough to earn someone's business in the past, this is no longer the case.
Today, consumers weigh their product options against at least a small handful of competitors to ensure they're getting the best deal possible.
Whether this is in regard to price, quality, or efficacy of a business, it is done to gain background information about the potential purchase.
Again, it's in this stage that the need for honest feedback, reviews, and efficient customer service response will likely be the most vital.
4. Purchase Decision
When the customer finally feels that they have enough information to make an educated decision about their purchase, they will make the decision.
It's important to recognize the few details that often compel someone to make a purchase over a competitor, including things like overall price or quality.
What is it about your product specifically that outshines competitors? Is it the product itself, the branding of the product, the customer's confidence in your communications, etc.?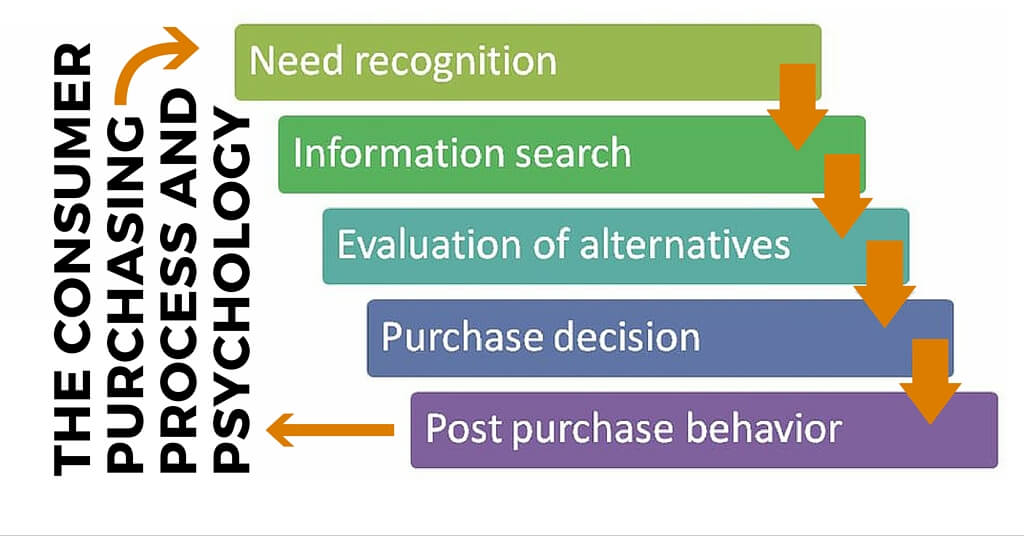 5. Post-Purchase Evaluation
Once the product has been purchased, there is one more step in the consumer decision-making process, which is evaluating the feeling about the purchase and identifying their level of satisfaction.
That's where feedback software such as Feedier come in, they allow you to get a feeling from your customers and automate the post-purchase evaluation.
In order to run a successful business, you need to not only get a consumer to purchase an item but get them to enjoy their purchase and repeat it.
Therefore, in an attempt to provide excellent customer service, the business strategy should follow up with the customer to ensure that they're satisfied and see if there's anything else the business can do for them.
By understanding the effort that goes into these types of decisions, customer service reps can understand that oftentimes, the customer made a decision strictly because of one particular benefit they were expecting, and without that perk, they will be unsatisfied.
Therefore, if there are any accommodations possible to address the customer's issue, it could help settle the situation and prevent it from becoming a permanently negative situation for them.
4. The Importance of Feedback
While customer service is a great opportunity to address poor customer experiences with your company, it's important to understand how to handle their concerns properly to do so effectively.
Before you can take the steps to handle these situations, it's important to ensure you're getting all the information you need from the customer.
This is not always simple, as 74 % of people bail on the company once they have a negative experience. At the same time, more than 50 percent of these individuals will share their bad experiences with others.
Therefore, it's important that as a business, you are requesting feedback from customers about their experience, as well as, most importantly, acting on that feedback to improve your processes.
This is also known as a closed feedback loop, where all necessary information is taken and heard, accounted for, and acted upon.
This is what your company should be doing with any and all feedback that it receives.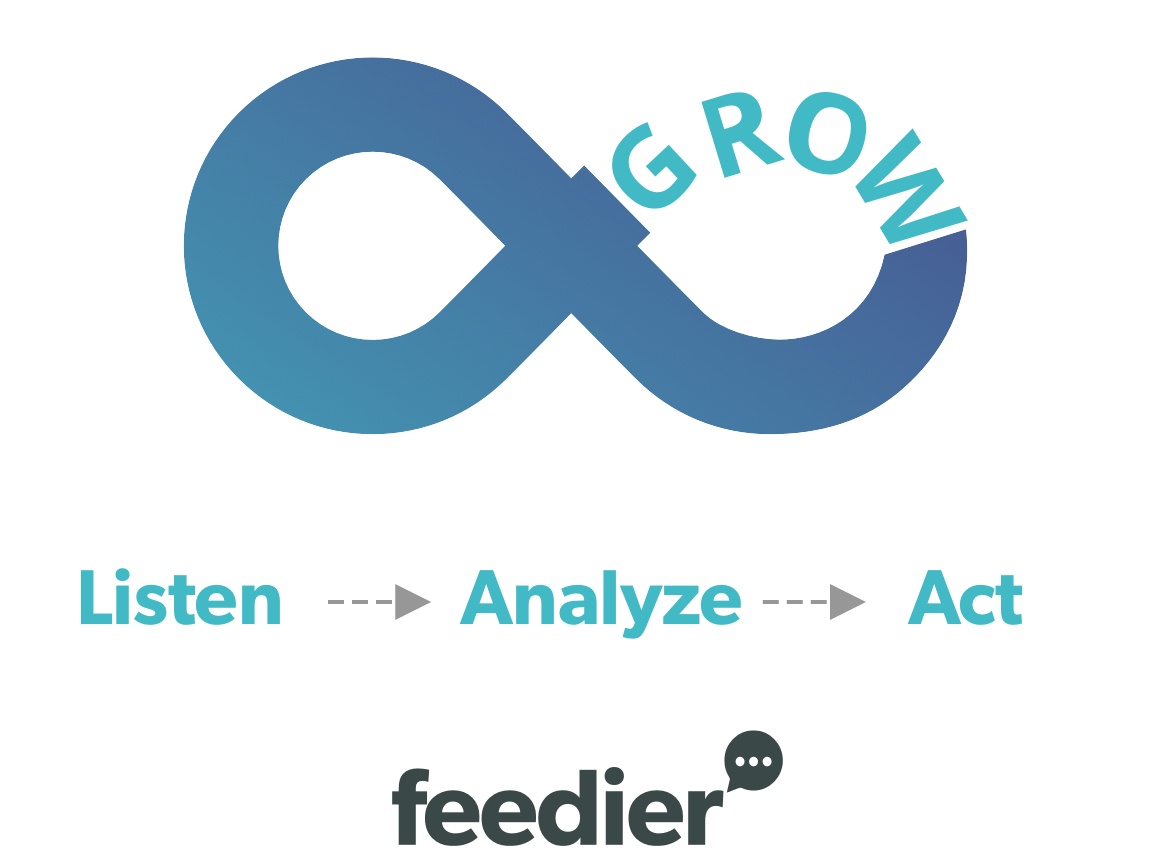 Wrap Up
These four customer service strategies stretch across all areas of the customer service process and are used to create the best customer experience possible.
As a business, you must ensure that you're providing personalized experiences to your customers so that they feel heard and respected.
To provide this experience, it helps you and your staff to have the proper background knowledge and training about what they expect from the customer journey.
Customer service is also more effective when it's proactive and accessible. When businesses travel and expose themselves to new communities, they put themselves out where new potential customers can find them and where existing customers can finally come into contact with the companies that they've been supporting.
However, when it comes down to it, knowing what the customer wants and needs requires an understanding of the consumer decision-making process.
By understanding all the work that goes into them choosing your company to work with, you can gain perspective about the trust they gave your company and how to fulfill the hopes they had.
By meeting and exceeding the expectations of your customers, your business will remain in their thoughts when they need products or services in the future. Providing excellent customer service will help retain your customers and earn your business reputation of a great company.
Make the most out of Business Experience today