According to Statista in 2014, 43 billion packages were distributed worldwide. In 2019, this had more than doubled to 103 billion parcels. You can thus imagine in 2020/2021 that these figures have rapidly increased.
With this new appetite for on-demand consumption it's important to begin to adapt to this increasing demand whilst maintaining a level of sustainable practices that benefit both your customer's perception and your bottom line. The increasing demand on distribution has led to new innovative methods of reaching your customer.
Technology, while driving up the rate of production, will also lead to leaps in  innovation.  Packaging can become a means of communication with customers by adding QR codes onto the parcel  in order to receive instant feedback, but without having the right type of packaging your customers might look elsewhere altogether.  
Let's explore some of the constraints to packaging. The price can fluctuate enormously based on these four main factors:
Materials: The resources used depend on the quality of the desired packaging, the certifications that the packaging complies with, and the type of materials used.

Factory overhead: Manufacturers have overheads that apply to the production of these packaging, such as machine maintenance or payment of employees.

Packaging construction: The shape that your packaging adopts also has a cost, if you want packaging that is more personalized and/or adapted to your product, the price will vary.

Printing: The graphic details, the design, the appearance of your packaging are all factors in the fluctuation of the total cost.
The costs are not only financial however, the production of packaging has a real environmental impact. Companies are increasingly using sustainable materials in order to reduce their carbon footprint as sustainability becomes an important purchasing criterion to customers.
Companies like LivingPackets have understood this very well and all their packaging is manufactured using reusable materials.
"Future" packaging that incorporates more technology can make it possible to reduce waste, have constant data on the package (temperature, humidity, etc.), and use sustainably sourced materials. The challenge is therefore to meet the needs of end-users as well as carriers, while respecting the stated criteria.
When packaging doesn't meet both the end-users' or distributors needs
You may already know the packaging trends, you may even have a global vision of this sector and yet, you may still lack the knowledge of what your end users or distributors think of your packaging.
Does the distribution company find your packaging cumbersome to carry and so handles it poorly? Do your customers get frustrated by the layers of material and so opt to go with your competitor?
In reality, it is difficult to have a good understanding as well as an overview of the needs of your B2B2C customers, because chances are, you're probably not collecting feedback data in order to find out more and, if you do, this feedback may come in disorganized, not go to the right team, or it may lack ownership to significantly improve the way you rethink your packaging.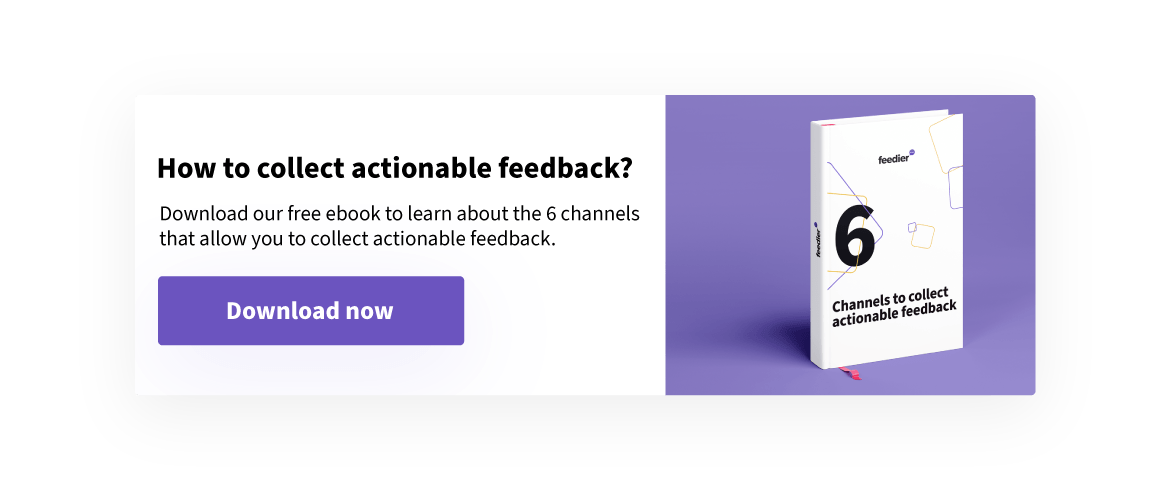 In addition, learning more about the needs of the customer and experimenting on designs are not means that are often accessible to everyone, often because the data you get back is too complex to analyze or requires very expensive tools to set up.
It's not surprising then that some companies don't rethink their packaging either for a lack of time, knowledge or money to spend.
It is however important to continue to think about your mid-chain distributors (B2B2C), your distributors are the first to experience your packaging design and style. The optimization of packaging for carriers is extremely beneficial for transport companies. As ergonomics are improved, work efficiency to move your product will also be improved.
In addition to having suitable packaging that is less painful to transport, it will save money for the company since smaller packaging frees up space in the transport vehicle and therefore these savings may come back to you in the form of reduced fees. It may seem obvious but, the more products that can be delivered on the same route, the lower the transport costs for you in the long-run.
The other positive point is that of sustainability. Packaging adapted to the size of the product leads to a reduction in waste, and therefore a reduction in greenhouse gas emissions.
Cardboard production is very energy intensive; according to Pro Carton, 326kg of CO2 is emitted into the atmosphere for each tonne of cardboard manufactured by companies in Europe. As a result of a reduction of packaging and thus reduction in CO2 emissions, you are able to then use this as a marketing tool to customers.
Making these decisions cannot come from nowhere. As indicated previously, feedback from your end-users and your distributors is essential. It is not enough to simply just collect data though, it requires the ability to understand how to organize and have the right individuals take ownership of the feedback in order to effectively analyze and make improvements.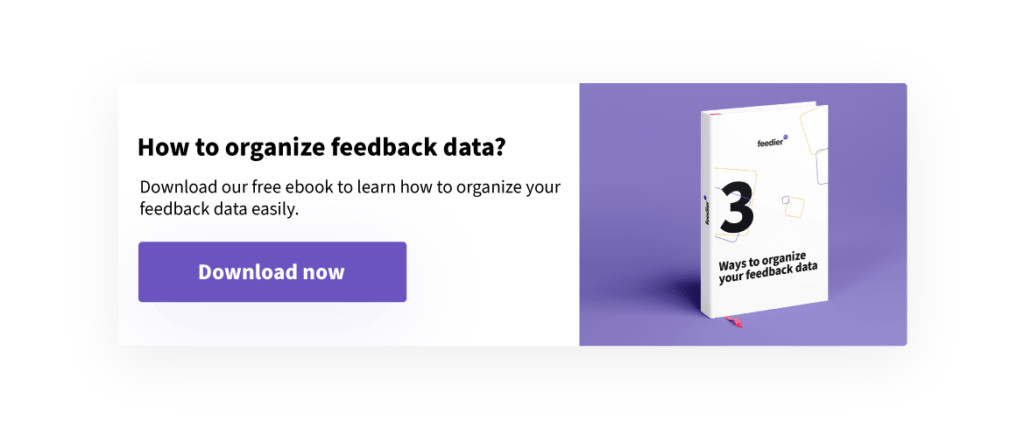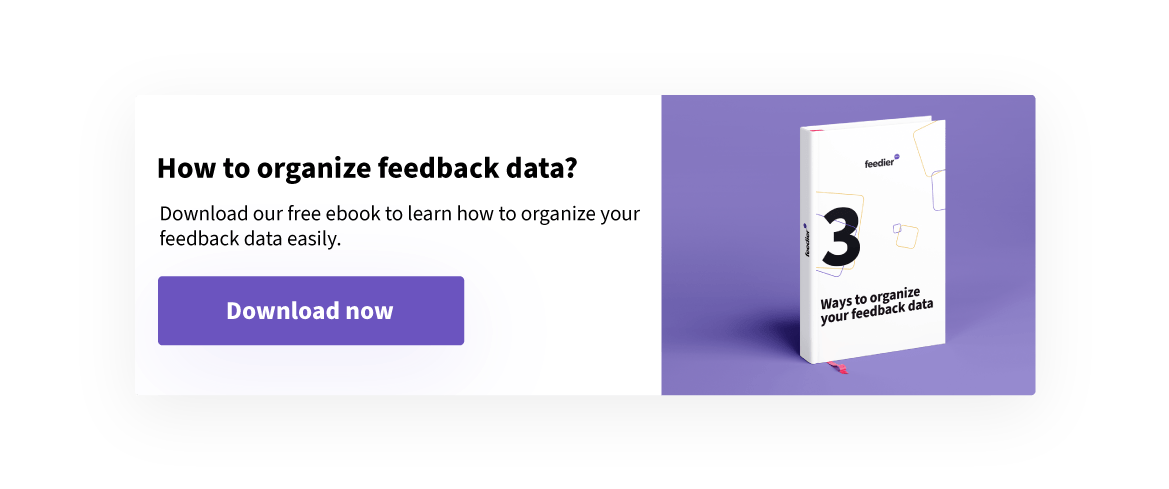 Packaging must meet both the end-users' & distributors needs
You may be collecting enough data collected at all levels, but most of the time you can miss out on the most qualitative insights since the organization of this data does not allow you to have a clear vision of the feedback.
Collecting feedback on your packaging gives you access to many opportunities for improvement, it is therefore necessary that different departments and teams become involved in the feedback process. By assigning feedback to the right teams at key moments, they can easily react and anticipate issues and move on to action.
Feedback management was often a very complex step reserved for data experts, experience management tools like Qualtrics are often very expensive and difficult for everyone to understand.
Feedier has overcome this problem by making data management accessible to all members of your teams in order to be transparent and avoid colleagues working in silos.
Our intuitive experience management (IXM) platform makes it possible to collect feedback through multiple channels and easily unify, analyze and leverage it in one place.
The moment you start collecting feedback from your partners, end-users and even internally with your employees, you will accrue a lot of valuable data. You'll have a real-time overview of the feedback, and so can begin to correlate feedback using reporting tools that allow you to know exactly what points to improve in order to leverage the experience to your customers or distributors.
Feedier is built to help you easily assign answers to the right people. Once you have the necessary data those in your team can then generate reports in PDF and present and share internally with other collaborators, giving a sense of progress within the organization.
By unifying your data, using simple and clear reports, and being able to view and manage the actions taken within your company by different teams, you can successfully align yourself to the same objective. Whether that is to improve the optimal way to make a package for distribution, or to improve the satisfaction of environmentally friendly materials for your customers.

Make the most out of Business Experience today