Surveys are crucial for all types of businesses as they help you gather data at specific touchpoints ( immediately after a sale, when a potential customer chooses to leave a website without purchasing, or after a customer support ticket gets resolved and closed), and acting on the insight you collect will help you improve the experience for both your current and future customers and users.
Unfortunately, the ugly truth is that nobody likes surveys…
How many times have you seen an email in your inbox with "satisfaction survey" as a subject and you got excited and opened it immediately? I'm sure that it never happened. It was never the case for me anyway. As useful as surveys can be, they are boring and extremely outdated.
In today's world, it has become harder than ever to please customers. Competition is tough and changing from one company to another when unsatisfied, is a piece of cake for them.
In fact, customers are all looking for more than a simple product or service, they are in search of an outstanding experience that is innovative and has a new aspect that they have never seen before.
If you want to stand out from the crowd you need to blow your customer's mind. In order for that to happen, you need to find out what they exactly want and the best way to do that is by asking them directly.
You obviously can't ask your clients one by one for their point of view and using surveys won't be much of a help for all the reasons that I have mentioned before.
The solution? Feedback forms! They are dynamic, interactive and fun to reply to.
Feedier is an all-in-one Feedback management platform that will allow you to collect quality Feedback with gamified and interactive Feedback Forms.
We have recently made some updates to the platform including a re-brand of Feedier colours, to deliver the best experience possible. You can see all of our recent changes here.
You can try a Feedier's Feedback form
1. Feedback Forms
Delivering a unique and interactive experience for every participant is crucial to get valuable insights that will help you make the right decisions.
Feedier takes engagement to a whole new level by gamifying the answering of questions and turning them into cards that are pulled away on the answer.
We have also added a template page that delivers value for different occasions and different business fields to make the task even easier for you. Whether you're trying to measure your employees' or your customers' satisfaction or collect feedback for your app, website, webinar, or your restaurant, Feedier's templates will save your day.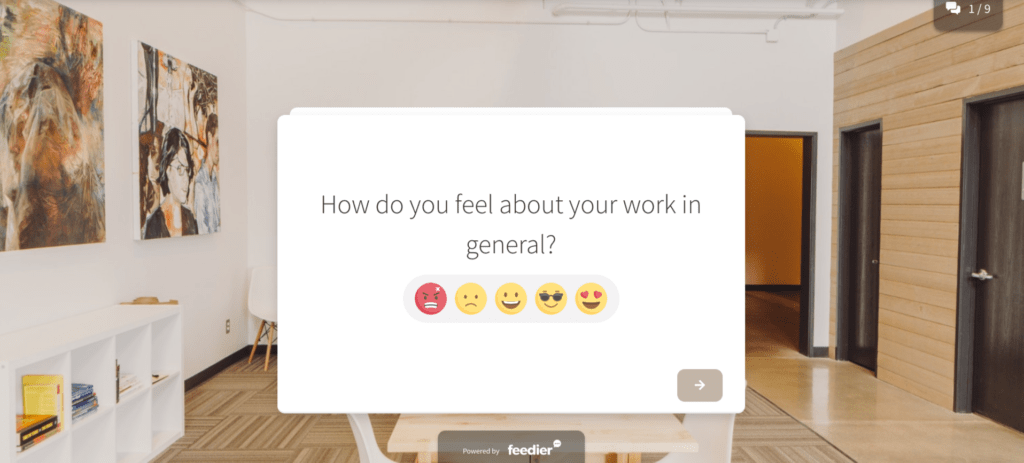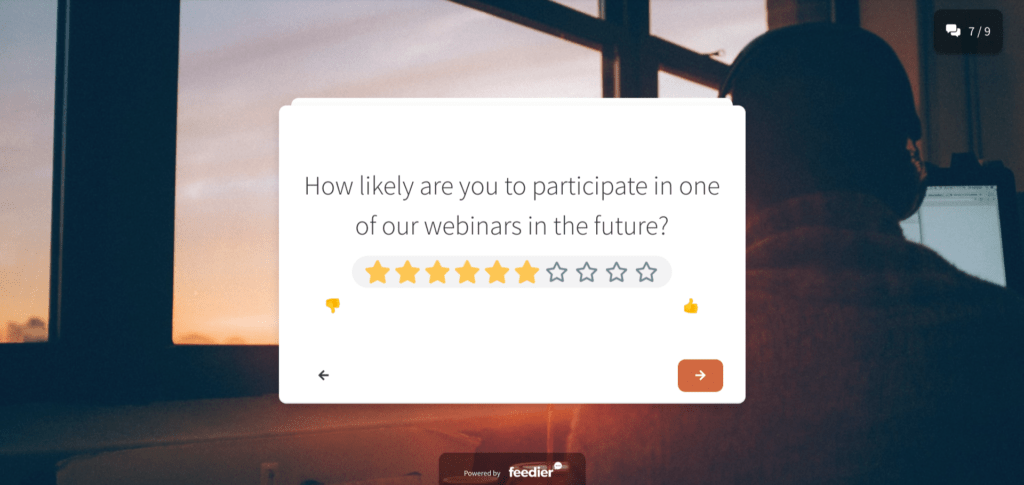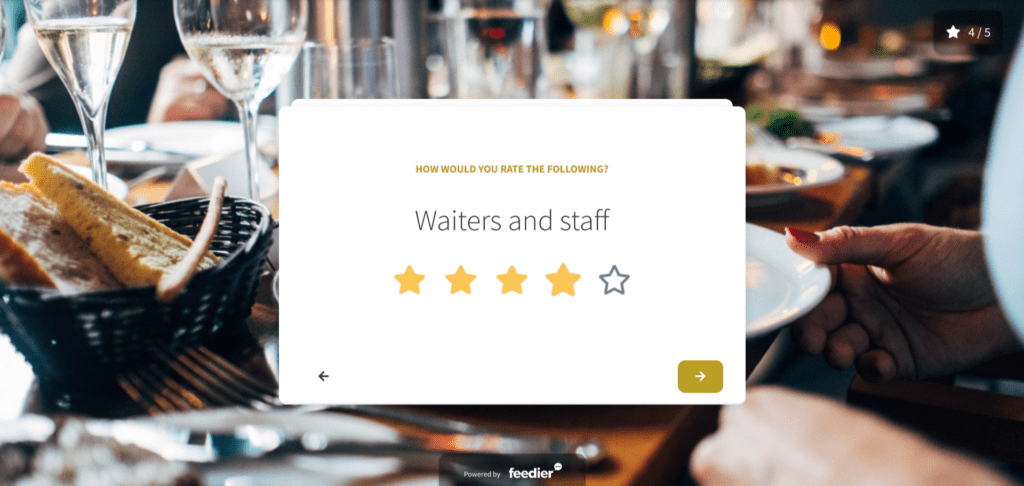 Of course, you can edit every template and adapt the content and the branding to match your company's needs.
Advantages of this new version:
An attractive design that enhances the gamified aspect in the feedback form in order to engage the participant throughout the form and boost your completion rate.
A unique experience for every participant which will help you get more responses and, thus, more meaningful and actionable insights.
More focus on your content and less on Feedier text so you can capture the most accurate answers possible by capturing the respondent's attention.
Better transition between ratings and questions to deliver a more interactive and dynamic experience.
2. Dashboard
Apart from changing Feedier's main color to the super trendy purple, our team has also changed the dashboard's colors to add a modern and a minimalist touch to the overall experience.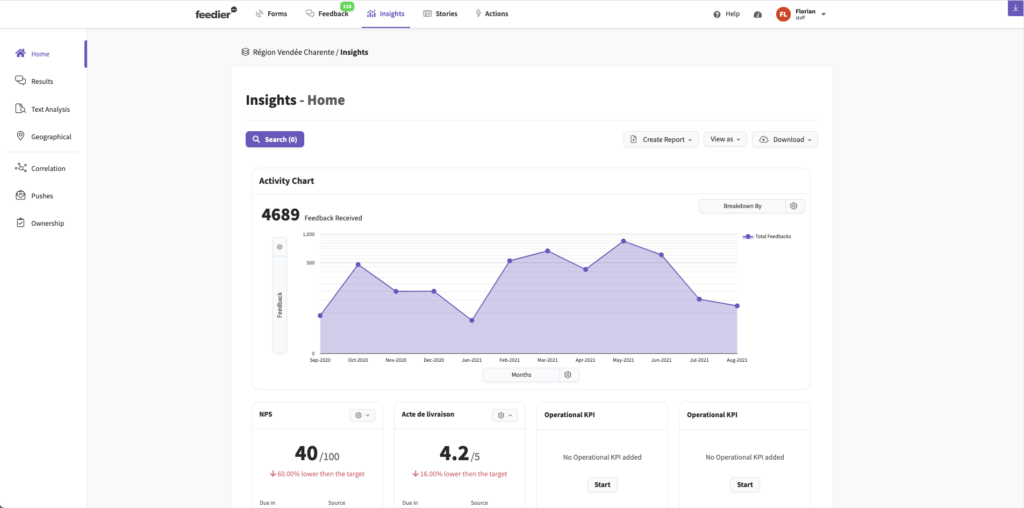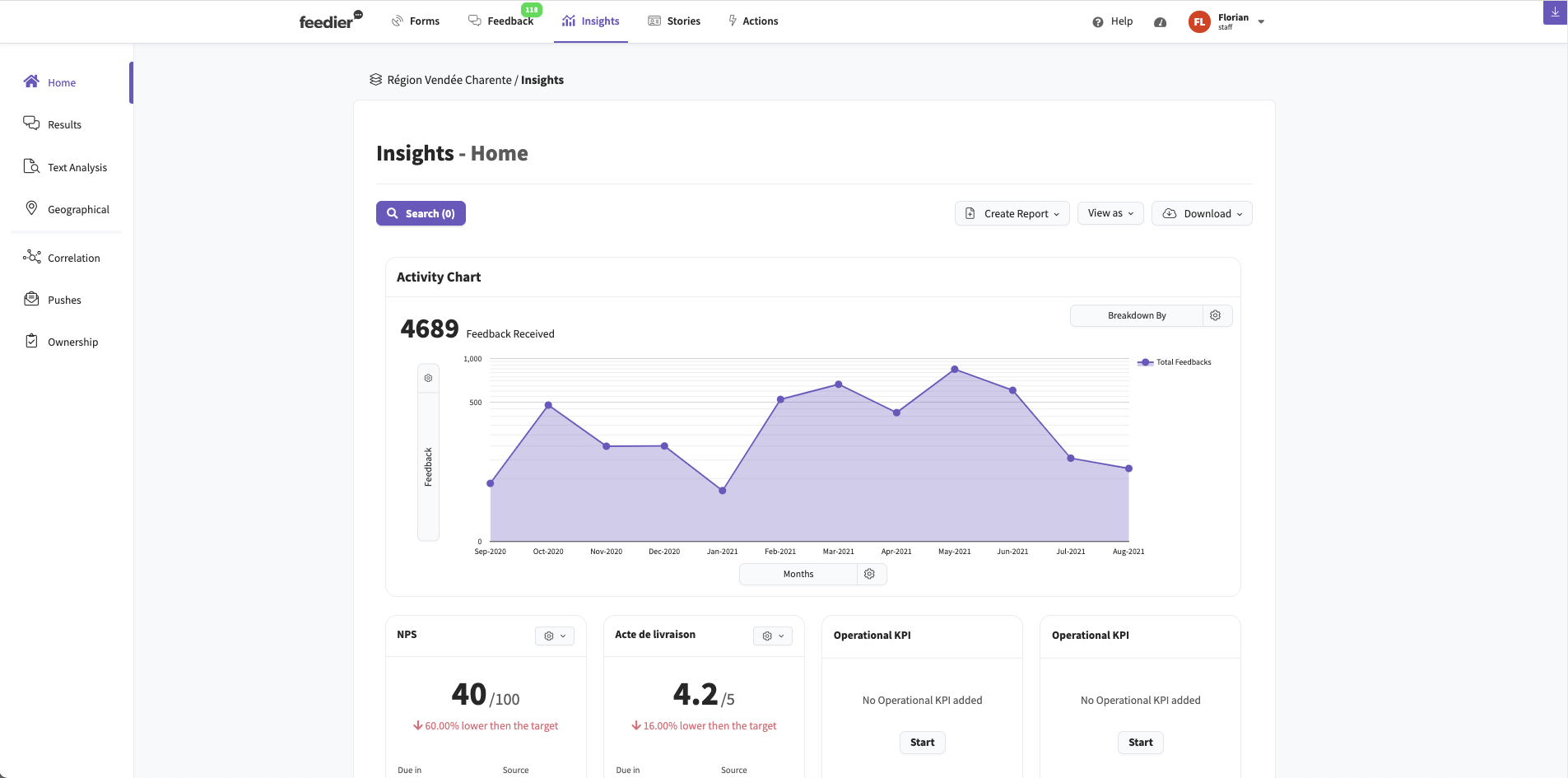 Creating an interactive and dynamic Feedback form has never been this simple. Our recent update makes it possible for you to create the content, add the options, share the form, and see the results all in one place. The transition between each step is fluid and dynamic which allows you yo benefit from a seamless experience.
You can now easily visualize all your feedback forms in a more organized and structured way.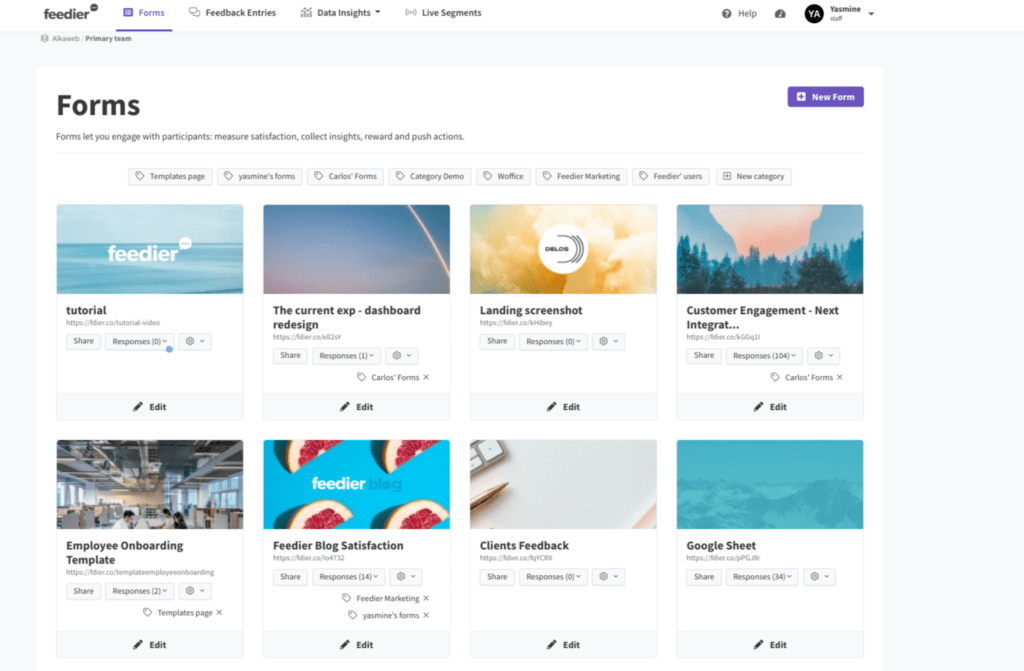 Feedier goes beyond the simple surveys and makes it possible for you to add another dimension to your data and look at the answers from another angle by setting up the search comparison filters. Feedier will provide you with extra statistics and new information along with your original insights so you can get a better understanding of your information.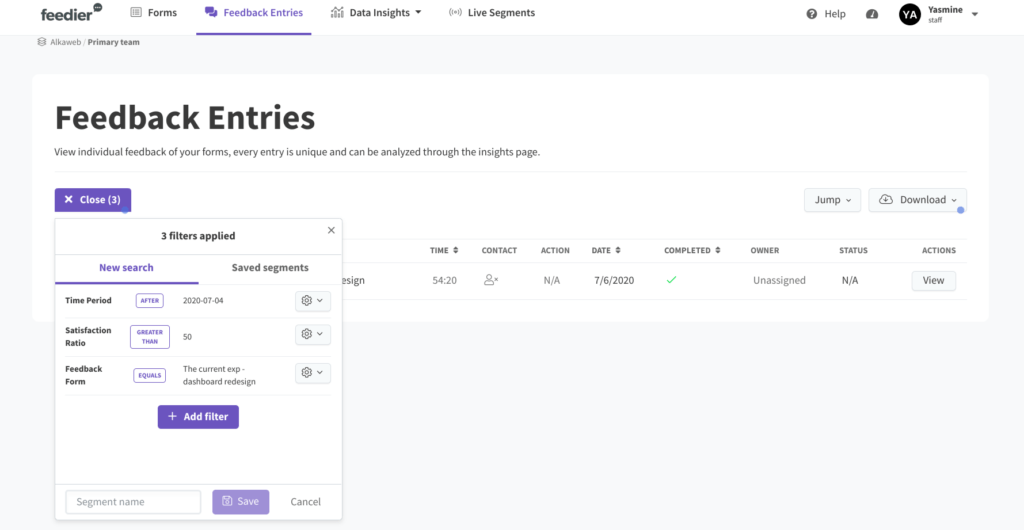 Create live segments to compare satisfaction with filters and dig deeper into the insights that you receive. This is your chance to identify the key success factors of your company and detect the strengths that make you stand out from the crowd. Get a competitive advantage by turning your data into real insights and taking action in real-time.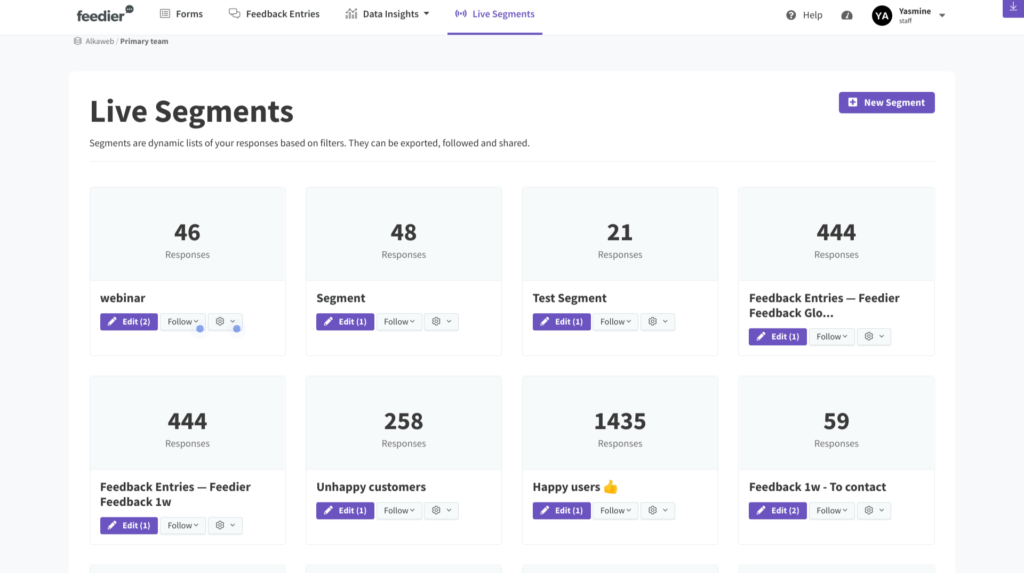 Looks quite good right?
Make the most out of Business Experience today