We see our customers as invited guests to a party, and we are the hosts. It's our job every day to make every important aspect of the customer experience a little bit better.

Jeff Bezos, Amazon
In today's world, customers are increasingly demanding new features, products, and services. That's why most businesses are interested in what their customers think, how they want the product/service to evolve, what they need to be fully satisfied by what your offer.
Many of these questions make businesses want to listen, analyze and understand the Voice of the Customer in order to improve their satisfaction rate and reduce attrition.
What is Voice of the Customer (VoC) and why it is so important?
What is it exactly?
Voice of the Customer is a term generally used in marketing or customer relations when we want to talk about a way to collect feedback or reviews in order to analyze them through different means.
As mentioned before, the majority of today's businesses focus on Voice of the Customer because there are many benefits to be gained from this concept.
There is a very big gap between responses collected via paper-based satisfaction surveys, for example, as companies used to do years ago, and the collection of Voice of the Customer data via platforms designed specifically for this purpose.
The Voice of the Customer is mainly collected via intelligent SaaS, which greatly speeds up the collection process since it allows the data to be collected and analyzed in real-time and in an automated way.
Customer satisfaction, desires, needs, and complaints can therefore be constantly collected and analyzed so that the company can adapt and improve based on this feedback.
Why is it so important?
Businesses that don't care about listening to their customers' opinions have every interest in doing so! Chances are that their product/service is doing well, but it is necessary to listen and understand the customer in order to constantly improve it with the primary goal of having a product or service that is almost flawless, but at the end of the day, the goal is to satisfy a maximum of customers/users.
Being able to analyze and understand your client's opinion in real-time will allow you to develop new ideas, to push your concepts even further in order to simply make them better.
Understanding your customers is the key to the success of your business because having this customer-centric mindset is so beneficial that improving your product/service will go without saying.
Internally, the Voice of the Customer also plays an important role as your teams will also adapt to the customer's needs and desires.
Indeed, the product teams will make the necessary improvements, they will develop new functionalities that they had not thought of before or they will open their eyes to weak points in the product that they would not have been able to notice without the feedback of the customer/user.
Similarly at the level of the marketing teams, knowing details about the vision that customers have, will allow them to improve or change marketing messages so that they are adapted.
The communication will evolve according to the feedback you get if your goal is to satisfy your customers so that they talk about your product to their entourage.
Read more: How to improve Customer Satisfaction?
How to listen to the Voice of the Customer (VoC)?
There are of course many different ways to listen to the Voice of the Customer, and we will of course give you some tips on how to collect them in the best possible way.
In terms of tools, platforms, or solutions, we can distinguish 3 different ways to listen to your customers.
Review platforms
These tools allow you to display your product sheet among a large choice of other similar products.
This product page contains all the necessary details to learn more about the features and benefits. The part we are most interested in on these review platforms is the review section obviously!
Each user of the platform has the opportunity to rate your product generally from 0 to 5 stars and then add a comment on the experience of using your product or service.
Some of these platforms go a bit further to allow for more detail since they will allow users to rate the product on its different features.
These tools are therefore very useful for you as a company to get an overview of what your customers think.
However, you won't get more details and the main purpose of these platforms is to compare your product with those of your competitors so that potential users can form their own opinion about what you offer.
Surveys tools
Online survey tools are by far the best known of all since these tools have been around for decades and are used by a large number of companies and even the largest of them!
Usually, this questionnaire is sent to a specific audience, they will allow you to collect customer opinions and analyze them in a more or less detailed way depending on the tool used.
Experience management platforms / VoC solutions
The experience management platforms have the ability to offer the possibility to create survey forms since this is obviously the starting point for listening to your customer.
Where these platforms go much further if you want to listen to the Voice of the Customer is that in addition to receiving responses to your forms collected through different channels, you will be able to analyze them using several tools.
We can take the case of the Feedier platform (IXM) which is an intuitive experience management platform.
Listening to the Voice of the Customer via this platform is a very complete way to do so. Indeed, you just need to collect feedback by sending your gamified forms via different channels such as SMS campaigns or by integrating the form on your website.
Once the first feedback is received, you will see that on your intuitive dashboard there are different sections where your answers are automatically analyzed through graphs, tables or statistics.
You will then be able to obtain your NPS score, your satisfaction rate, correlate your data according to different variables defined according to your desires, or do a text analysis that will group the most used keywords and give you the satisfaction rate attached to these keywords.
Learn more: What is a good NPS score?
The Voice of the Customer can therefore be analyzed in detail thanks to an experience management platform, which will give you a better perspective on the evolution of your products.
If you have more details about what your customers think, you will have much more leeway in terms of improvements to be made, functionalities to be developed, and so on.
What are the best tools for listening to the Voice of the Customer (VoC)?
There are many solutions adapted to listen to the Voice of the Customer, here is a list of the main platforms:
#1 Voice of the Customer tool: Feedier (IXM)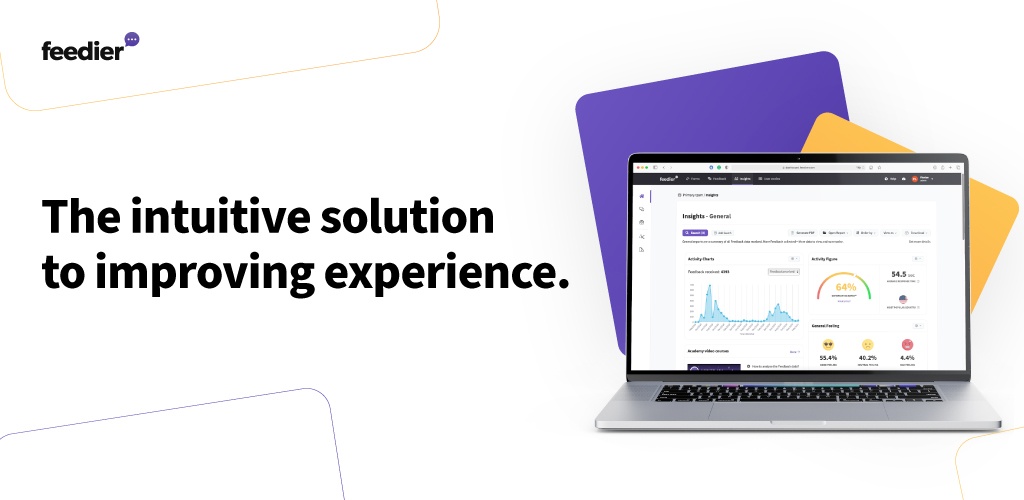 Feedier (IXM) is definitely the most intuitive experience management platform that lets you listen to the Voice of the Customer in every detail.
Collect direct and indirect feedback through different channels by sending out gamified forms that will bring you a much higher response rate.
Then analyze your responses through various features such as NPS, text analysis and data correlation table, all on an easy-to-use visual dashboard.
If you're looking for a complete and intuitive platform, it's here.
#2 Voice of the Customer tool: Qualtrics (XM)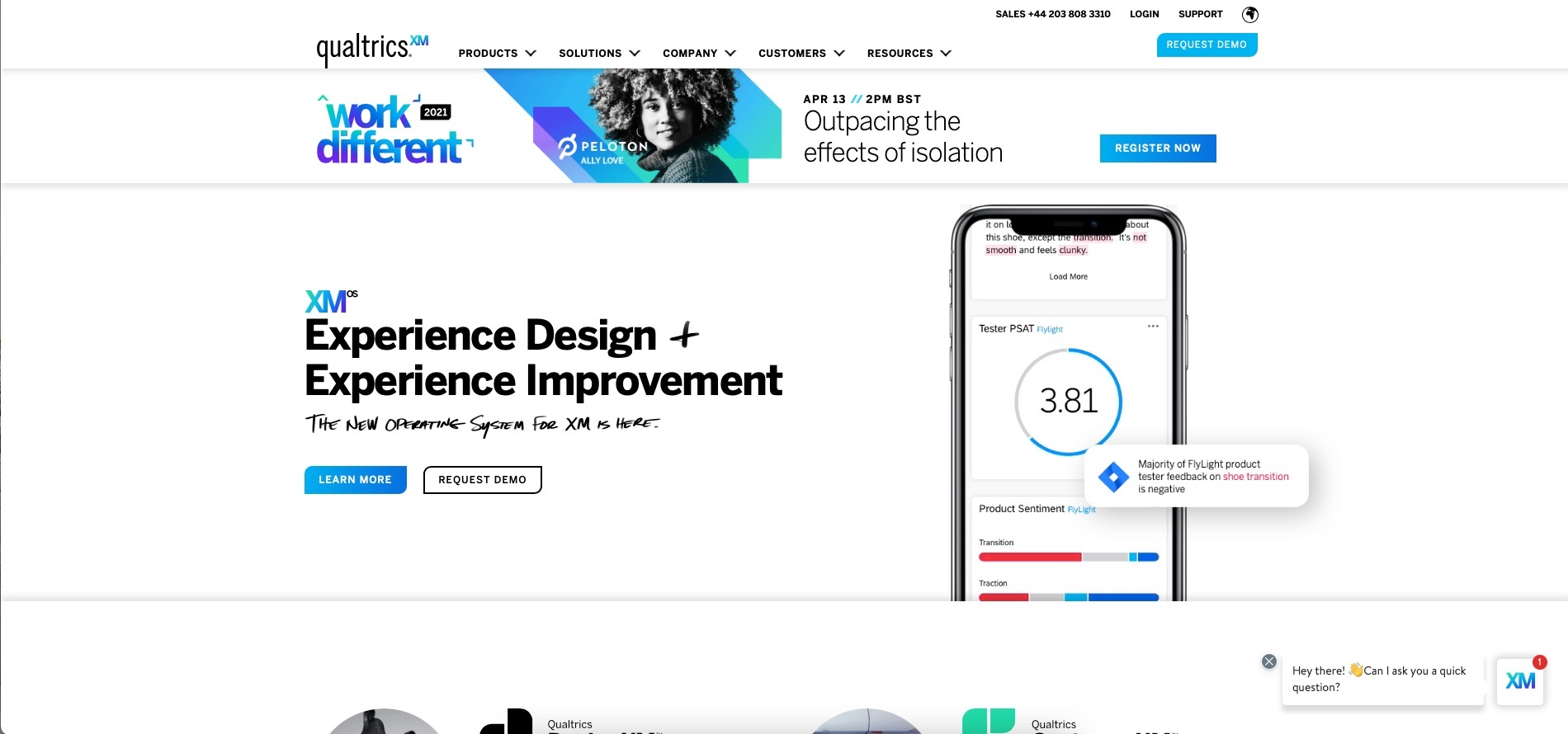 Qualtrics CX is probably the best known Voice of the Customer management solution. Even if the platform needs to be handled by analysis experts, it will allow you to listen to your feedback with integrated and automated workflows that will lead to action.
#3 Voice of the Customer tool: InMoment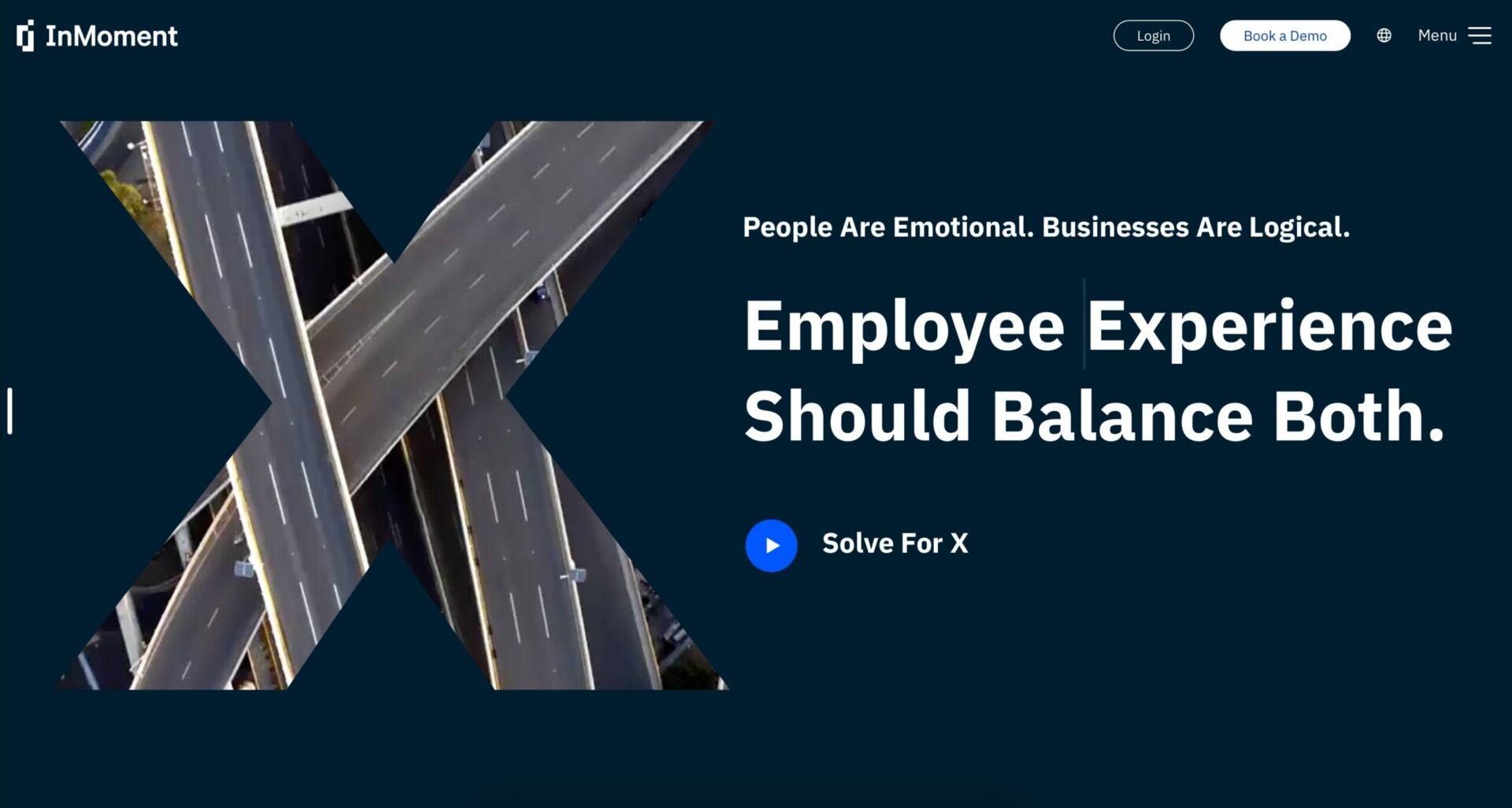 InMoment is a VoC tool that allows you to listen to your customers and connect them with what matters most using correlated data, tools and expertise.
Collect feedback from different sources, integrate your favorite tools to the platform via API and analyze your data via reports and the InMoment dashboard.
Make the most out of Business Experience today