Before jumping into the ranking list of voice of customer solutions, let's explore why they're needed, what they do, and their ongoing challenges.
What is a Voice of the Customer (VoC) tool?
A Voice-of-Customer tool is useful to centralize customer feedback in one place and making it actionable across the organization. Every VoC platform has its own specifications but they all respect a common process: 
Capture feedback from multiple touchpoints and different sources.
Analyze feedback using data analytics tools such as charts, text analytics, etc.
Trigger actions automatically using integrations with business tools.
Unifying customer feedback with a VoC tool brings massive benefits to your business:
73% of companies with above-average customer experience perform better financially than their competitors.
Companies with engaged employees outperform the competition by 147%.
90% of global executives who use data analytics report that they improved their ability to deliver a greater customer experience.
(source)
"Why do I need a Voice-of-Customer tool?" The problems with traditional survey tools
Survey tools such as Google forms, Typeform, MS forms, Jotform have been around for decades now and are well implemented in modern digital stacks.
Survey tools have excellent benefits, they're easy to use, easy to share, and mostly free. Making them extremely popular across small companies and universities.
However, when it comes to understanding and improving customer experience, traditional survey tools are flawed in the long run. They tend to work against your efforts by creating weaknesses to your overall feedback management.
Here are 5 reasons why:
Survey tools provide a poor, amateurish, non-branded and non-personalized experience to the respondent.
Survey tools create silos of data across your organization. The more surveys that are created, the more silos of data that will never be organized and structured in one place.
Survey tools involve extra work with spreadsheets that need to be analyzed manually and presented with different software.
Survey tools give a fixed image of the experience at one touch-point and are disconnected from the customer journey and their multiple touch points.
Survey tools kill data ownership and remove the personal experience by giving you average figures without context nor personal case management.
So while survey tools were the go-to solution 10 years ago, they're now completely obsolete for any organization that takes customer experience seriously.
The shift away from these tools is in large part due to the ever-increasing amount of data collected, the growing need to measure the business impact of CX, and number of new digital touch-points created.
Top 10 Voice of the Customer platforms
We've chosen to explore this top 10 in two sections, the newcomers followed by the established platforms that have existed for more than a decade.
Challengers for SMB and Enterprises
Established platforms for Enterprises
VoC challengers for SMB and Enterprises
While VoC platforms have traditionally been reserved to large enterprises having massive budgets for data analysis, over the last few years some players are bridging the gap.
This has brought about the opportunity for small and medium enterprises to profit from the available benefits of VoC.
1. Feedier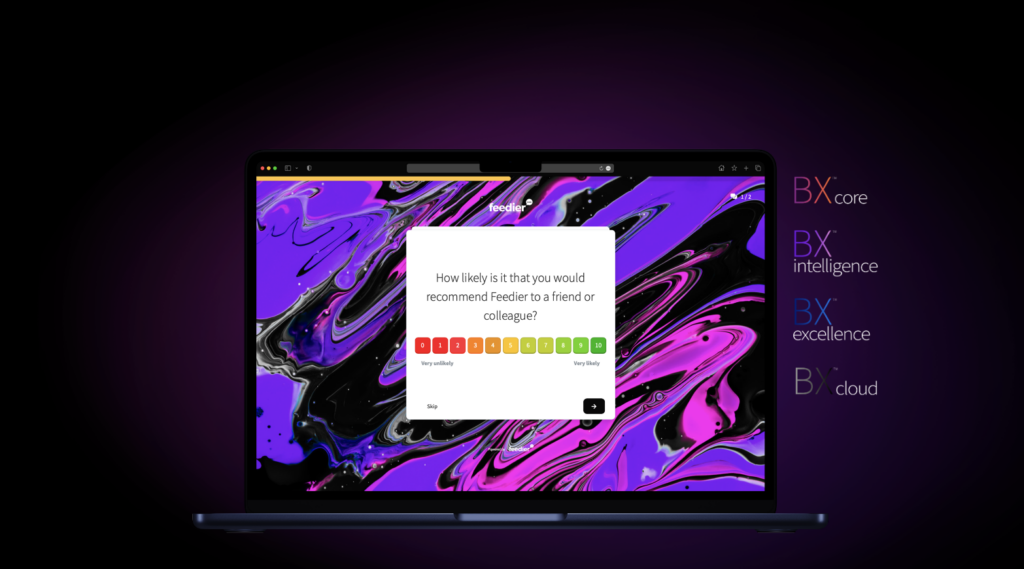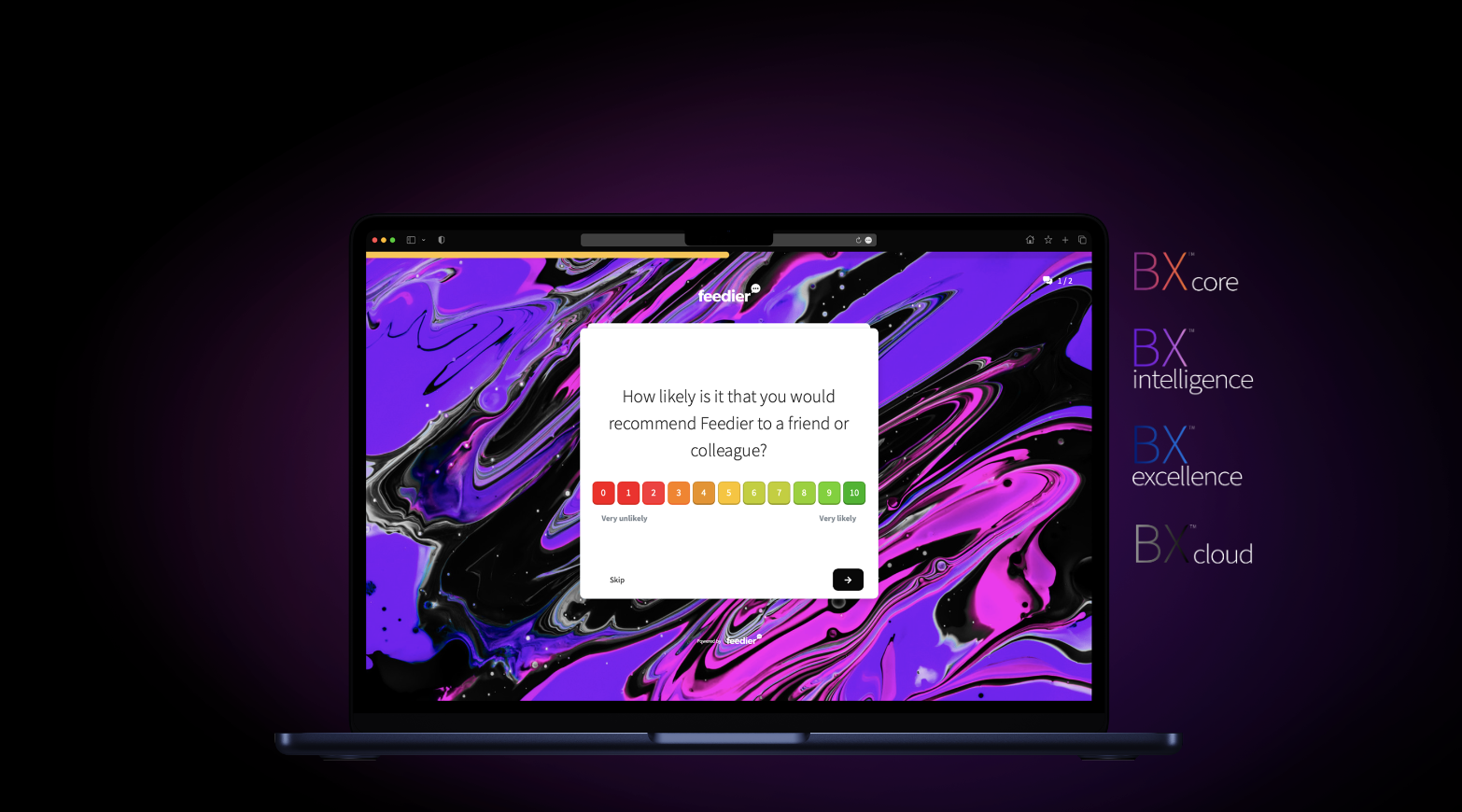 While traditional VoC solutions are focused on data specialists and customer experience experts, Feedier democratizes feedback data across the workforce, from the frontline to the CEO. Feedier is the Voice of the Customer platform that makes feedback intelligence easily actionable to the right team.
Price range: $$
Creation: 2018
Website
2. Mopinion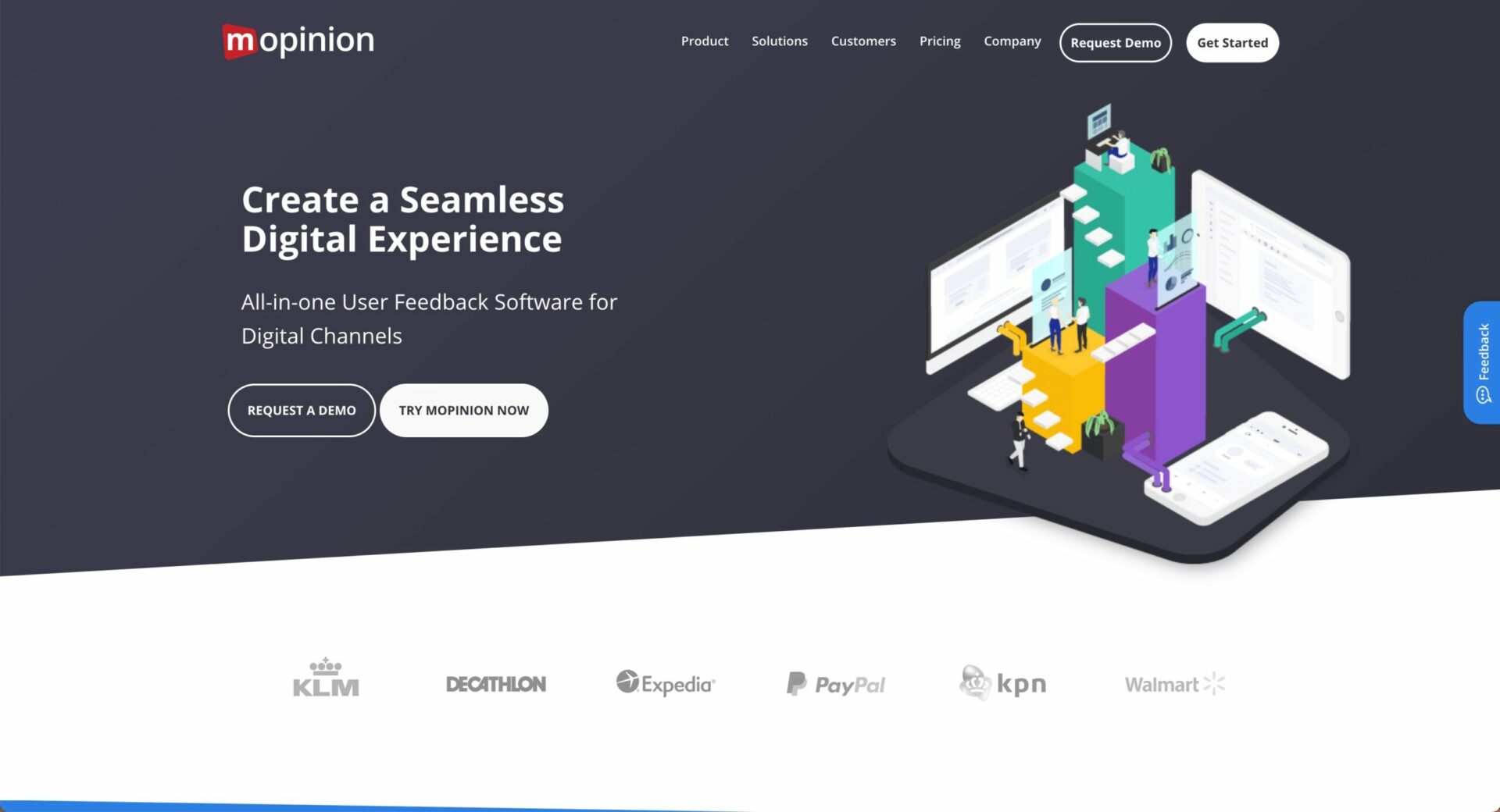 Mopinion is a feedback platform that helps digital teams listen, understand, and act across all digital touchpoints (web, mobile, and email). It's excellent for teams that need in-depth feedback.
Price range: $$
Creation: 2013
Website
3. GetFeedback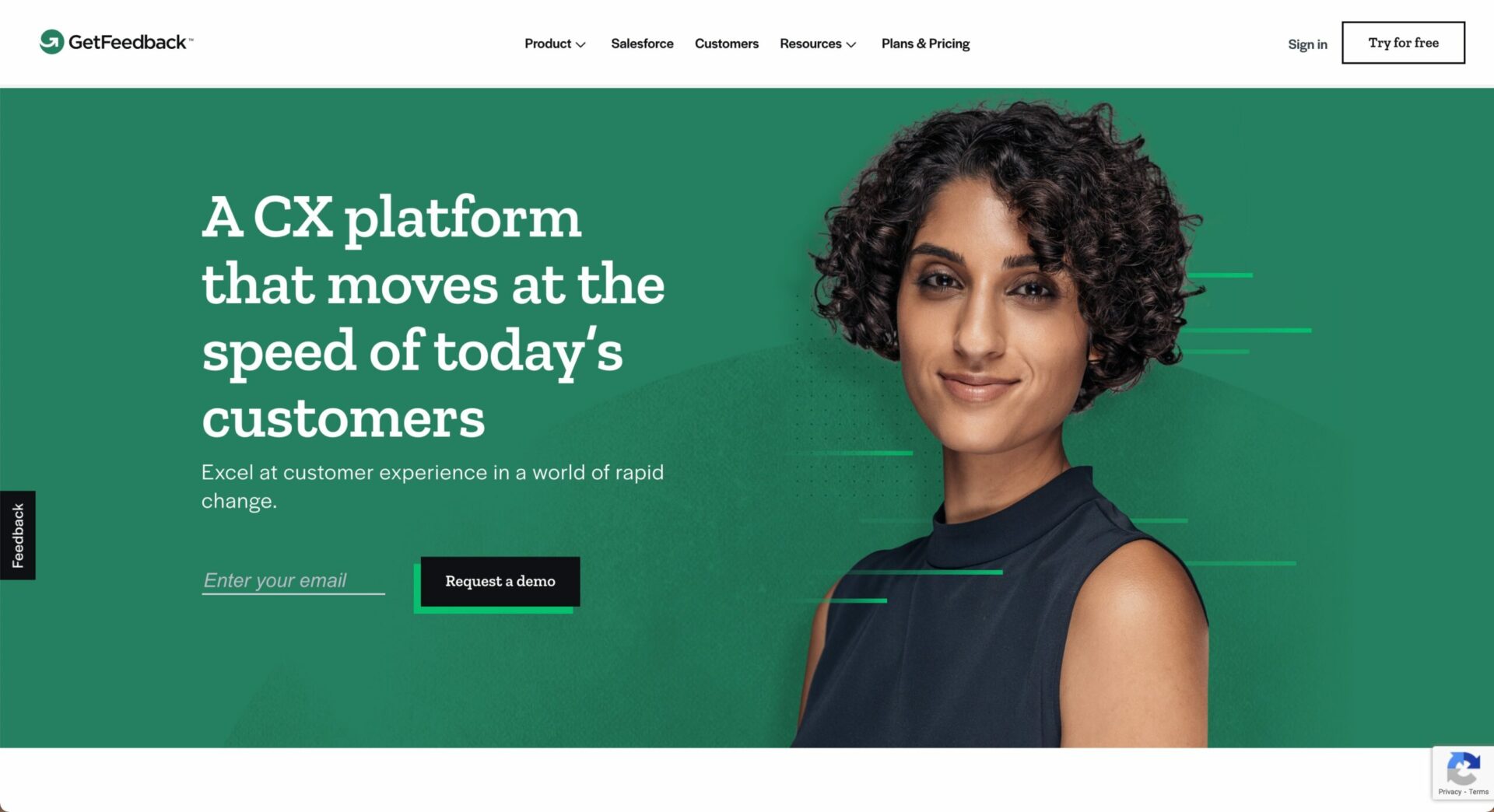 Part of the SurveyMonkey group, GetFeedback represents the VoC offer of the survey industry giant. Having an integration with Salesforce, it targets CX teams from enterprises that need automated feedback.
Since 2021, GetFeedback also includes Usabillia (also part of SurveyMonkey) for digital feedback which has been integrated into the GetFeedback platform.
Price range: $$$
Creation: 2013
Website
4. Chattermill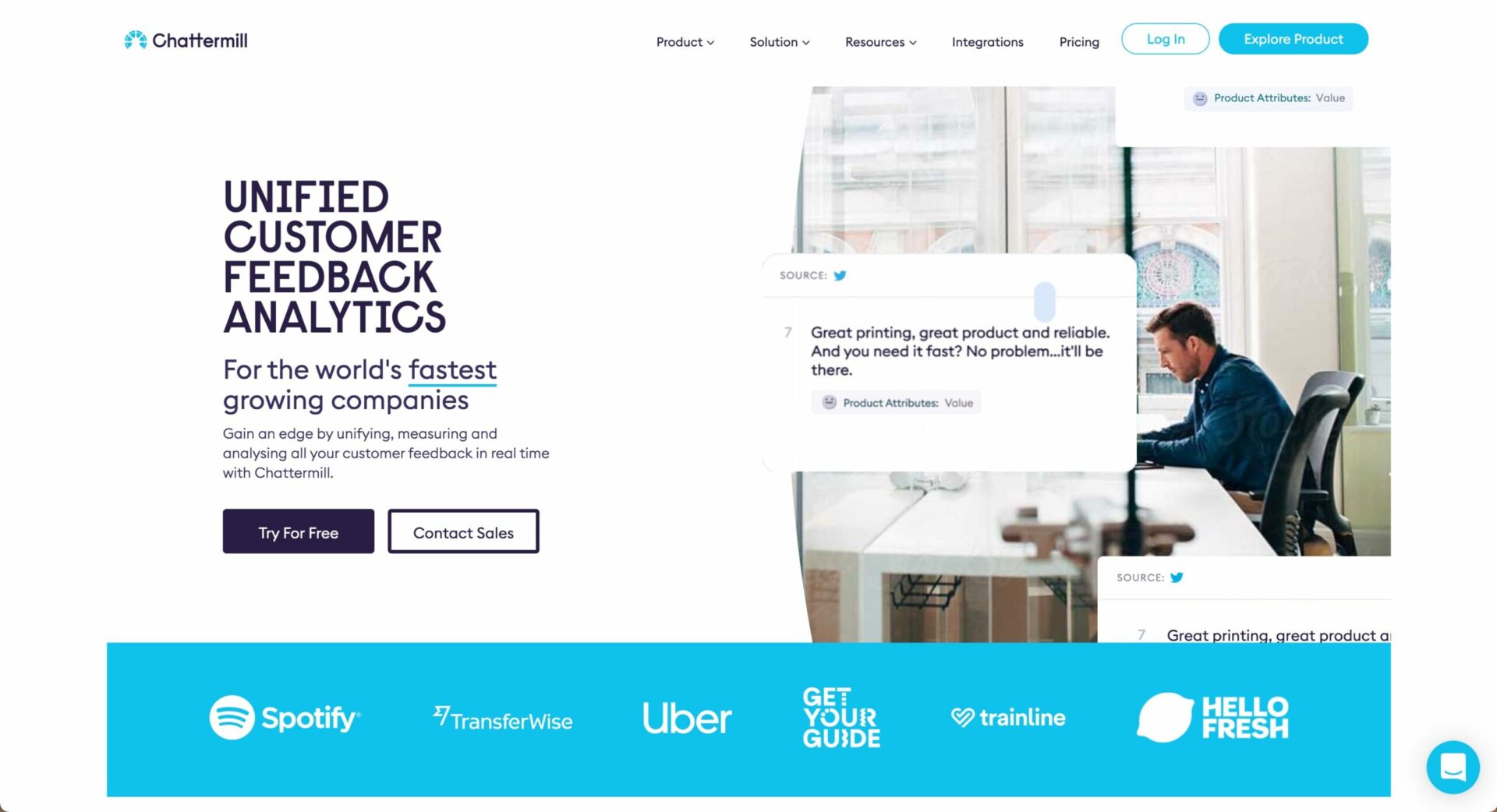 Chattermill lets you collect feedback from external survey tools like Survey Monkey, Qualtrics, Intercom, etc. Then, the platform will bring them together, structure them and give its customers precise insights from in-depth analytics.
Price range: $$$
Creation: 2015
Website
5. Monkeylearn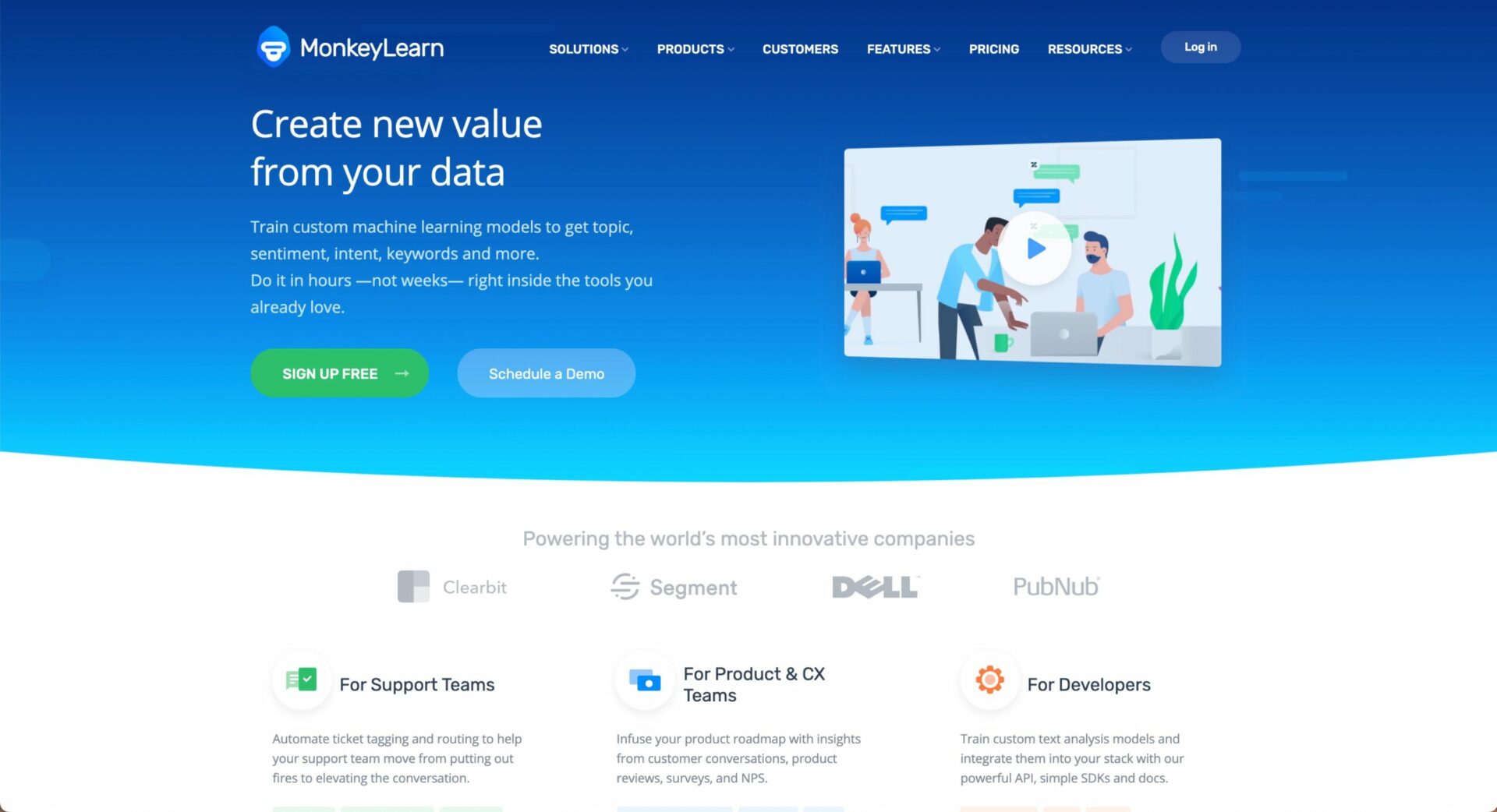 MonkeyLearn is a no-code text analysis platform that can take you from data analysis to visualization in just a few steps. Analyze your qualitative data to understand the VoC and streamline internal processes using integrations with tools, like Zendesk, Freshdesk, Zapier, Google Sheets, and more.
Price range: $$
Creation: 2014
Website
Established VoC platforms for Enterprises
Let's focus now on the VoC tools which are well established and which are mainly aimed at large enterprises.
6. Medallia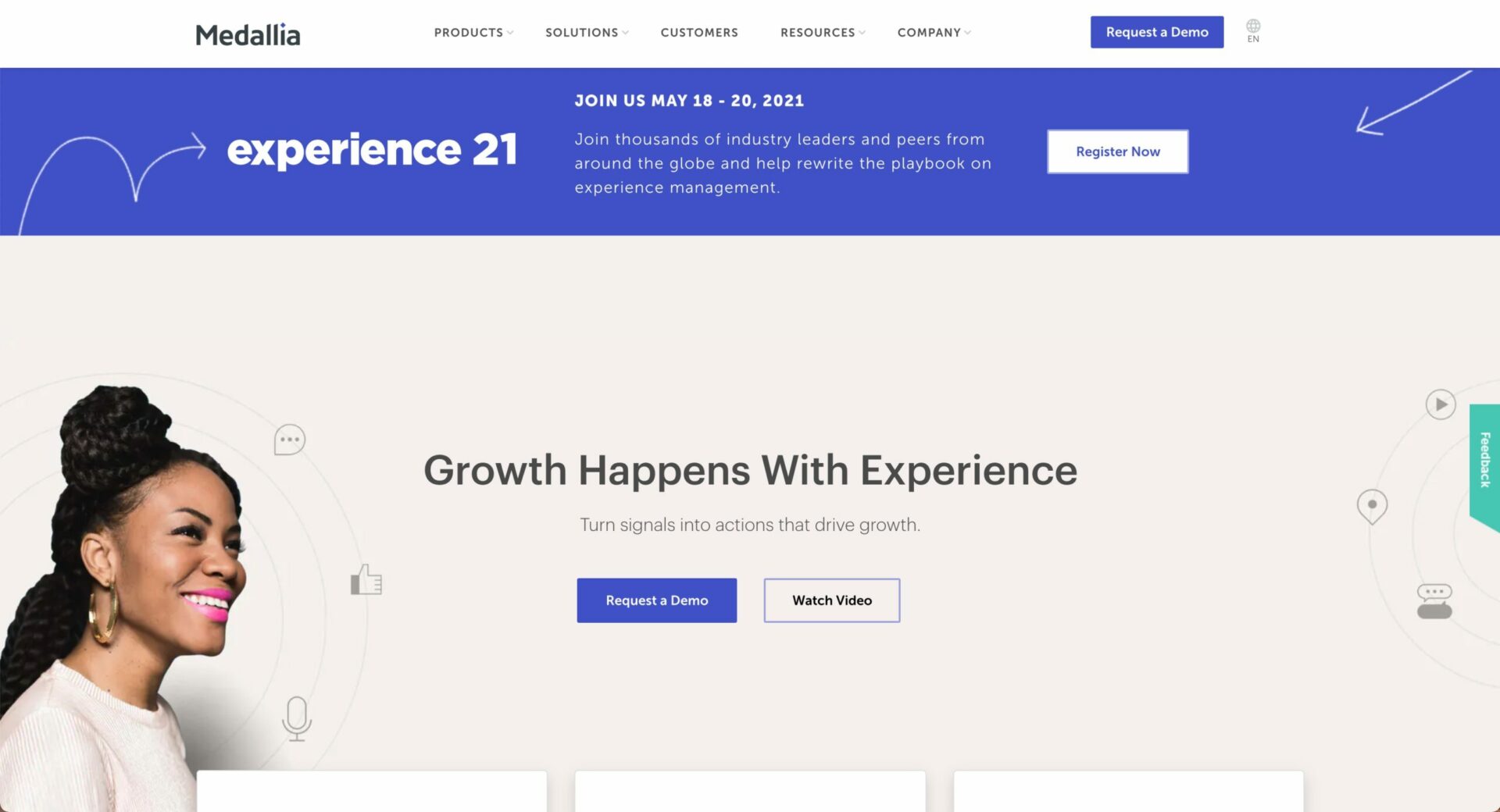 Medallia is a leader in Experience management cloud solutions. The platform lets large enterprises collect and analyze billions of customer feedback signals.
Medallia provides dedicated dashboards to local teams as well as notifications to improve the experience.
Price range: $$$$$
Creation: 2001
Website
7. Qualtrics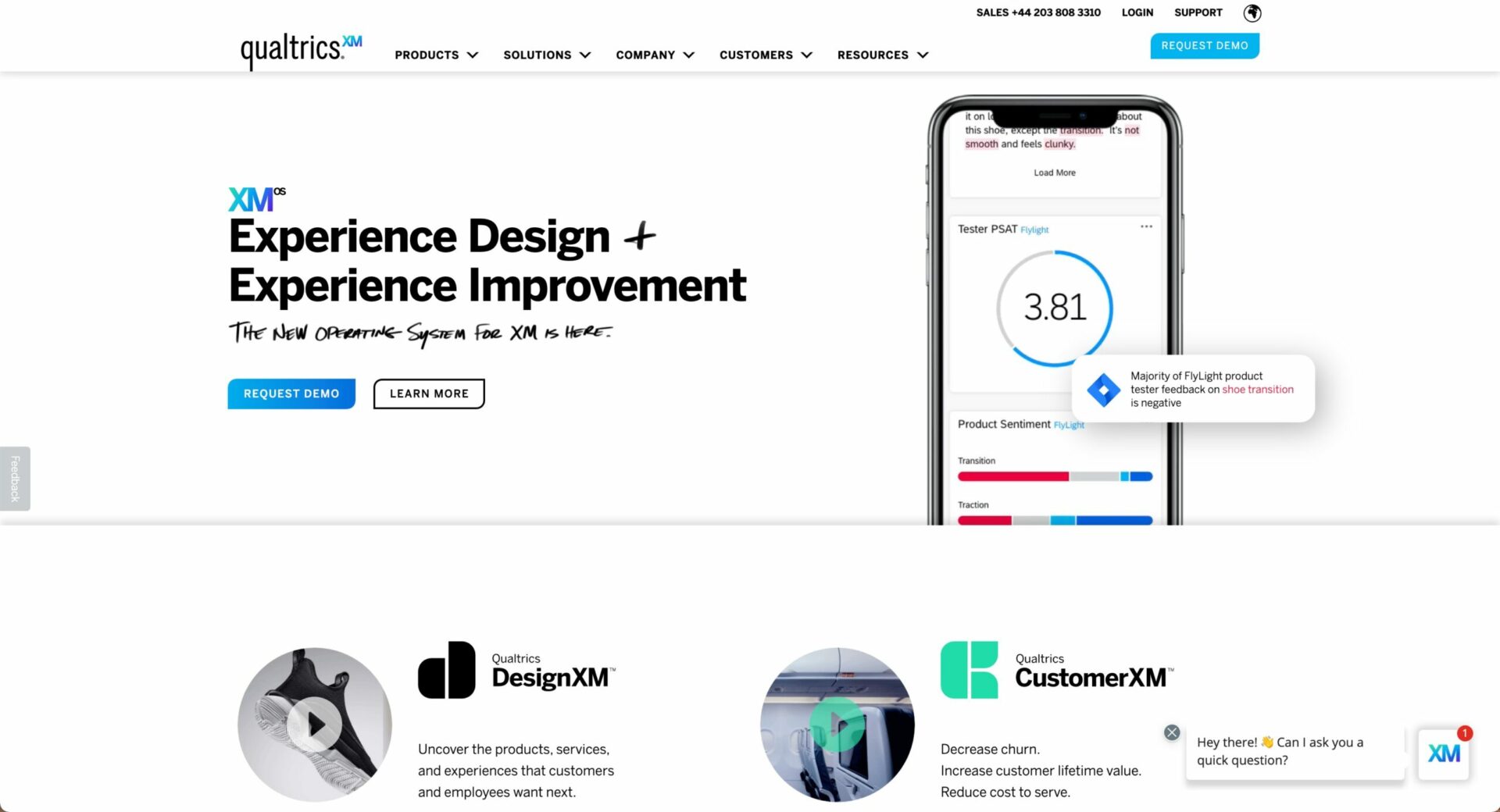 Qualtrics is the leading solution in research surveys, in recent years Qualtrics has developed enterprise-ready VoC features such as business tools integrations, dashboards and notifications. Making it a leading solution, with Medallia in the VoC ecosystem.
Qualtrics provides strong data analytics capabilities due to the fact that it was originally designed for academics and researchers.
Price range: $$$$
Creation: 2002
Website
8. InMoment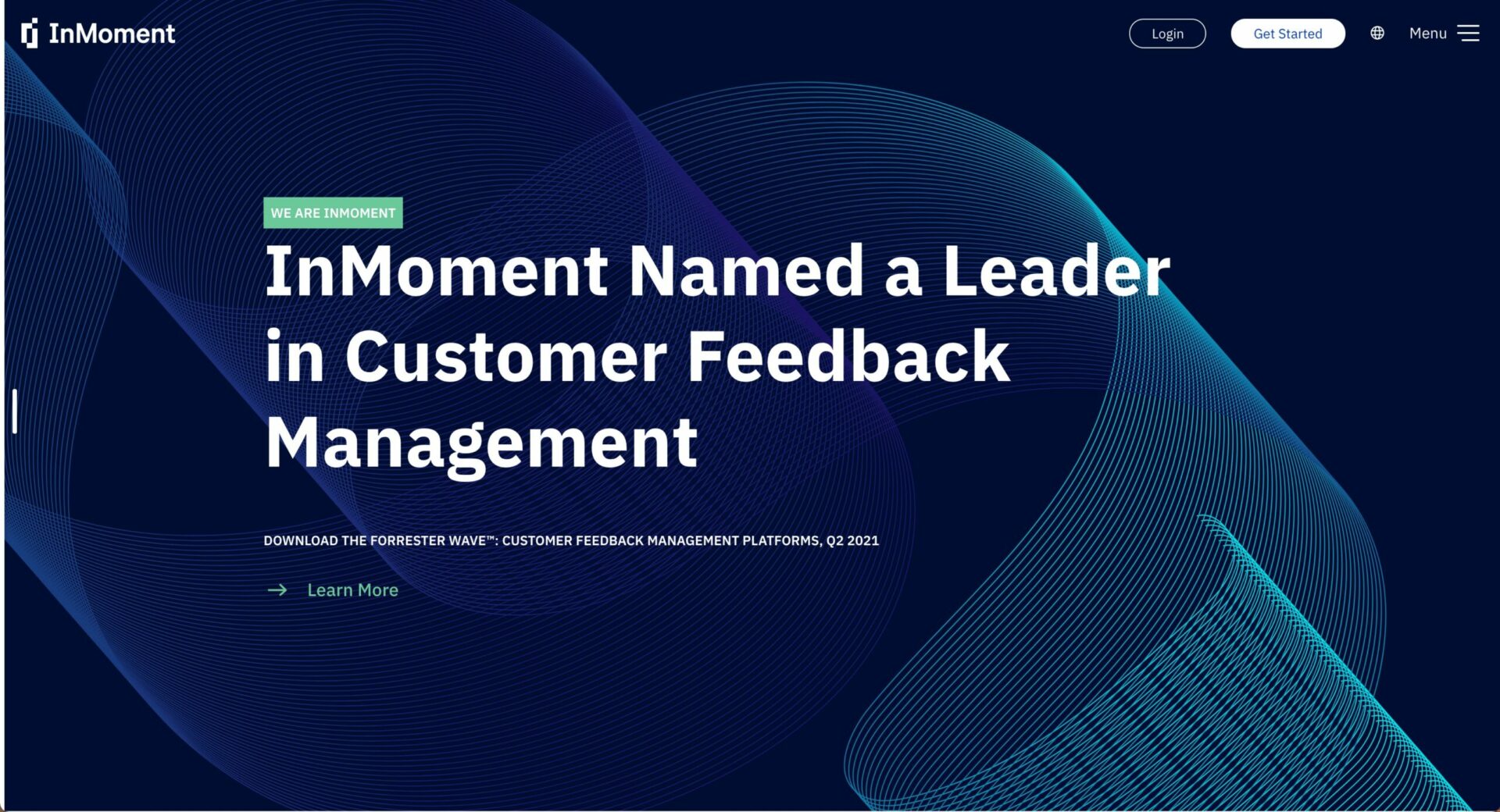 InMoment, who recently acquired Wootric, provides an all-in-one experience management solution. This platform aims to align customer, employee and business value at the core of its strategy.  
Price range: $$$$$
Creation: 2002
Website
9. NICE Satmetrix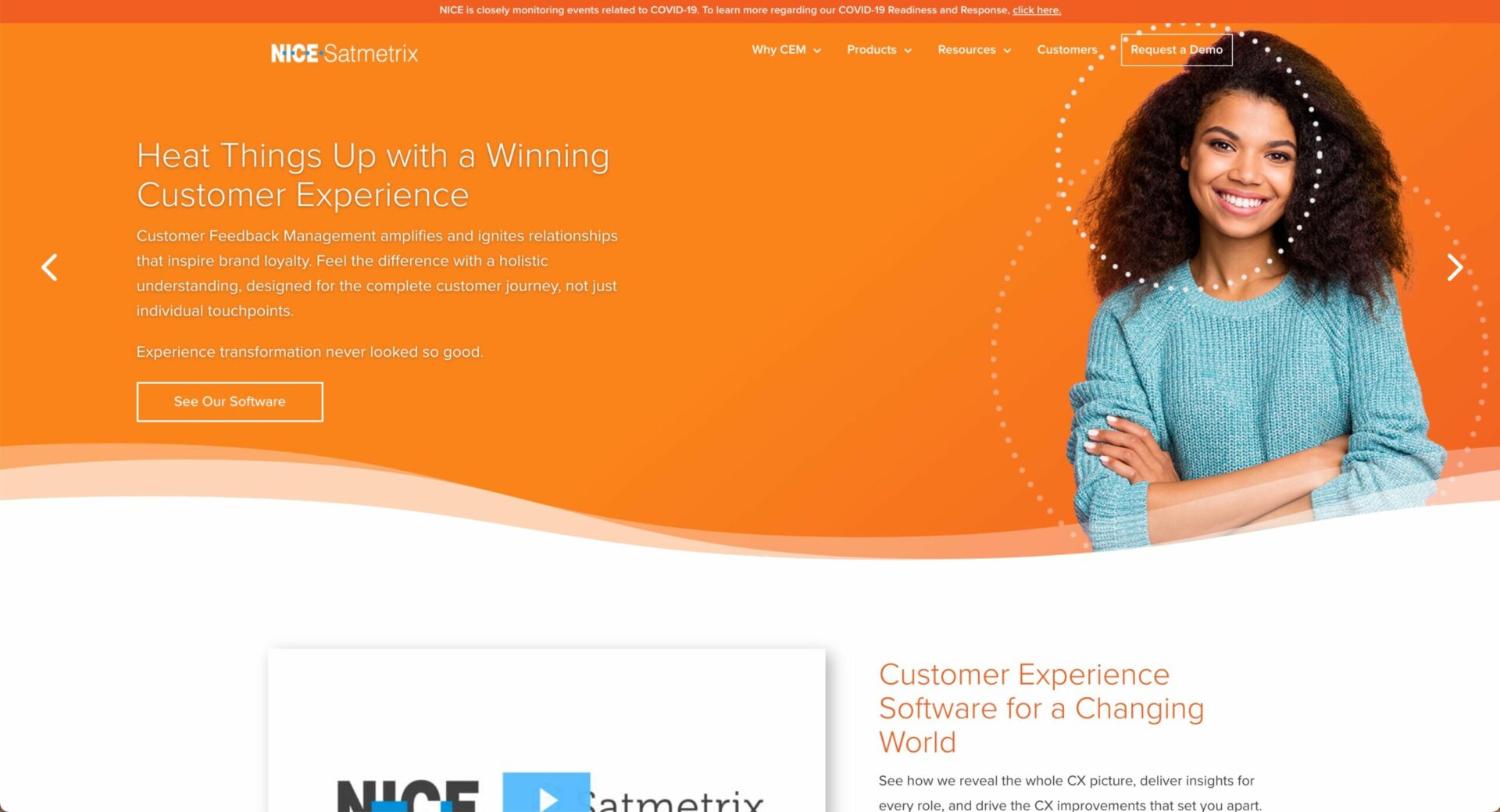 NICE Satmetrix is one of the leading global providers of customer experience management software for companies. Their flagship product, Satmetrix NPX, delivers complete customer experience management in a SaaS solution.
Price range: $$$$$
Creation: 1997
10. Verint ForeSee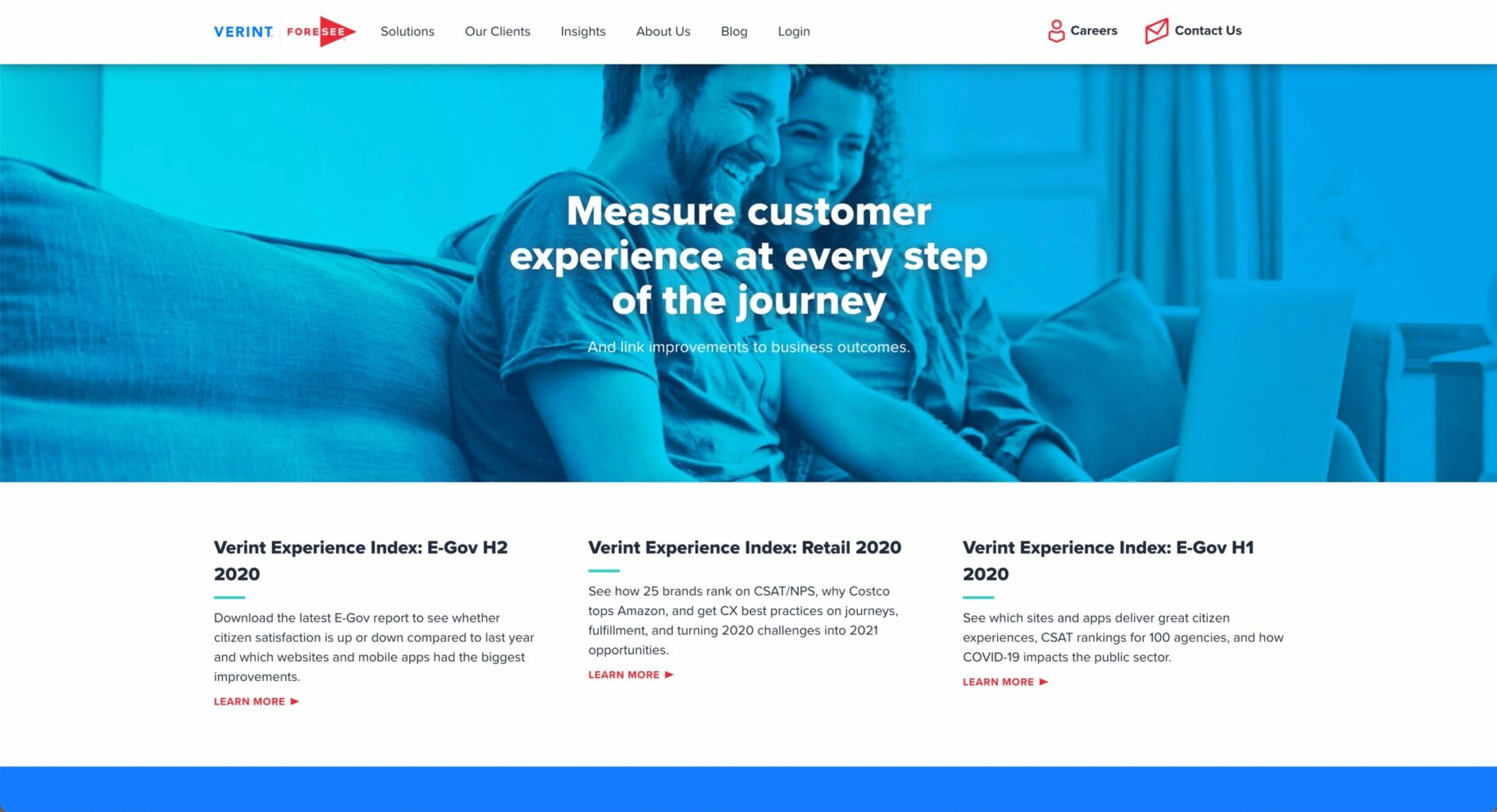 ForeSee was founded in 2001 as a research initiative at the University of Michigan and soon gained notoriety for its science-based methodology for measuring and improving customer experience.
In the 18 years that followed, ForeSee grew its client list to include the biggest brands in retail, banking, and other industries, and became synonymous with benchmarking insights and its research publications, the ForeSee Experience Index and the Digital Experience Index.
Price range: $$$$$
Creation: 2001
Website
The limits of Voice of Customer tools (VoC)
The main limitation of VoC platforms is that they are primarily used by CX teams and data specialists making them hard to use for non-data savvy users. Whereas the insights inside these platforms can dramatically improve operational results.
Key problems:
Disconnected feedback wastes a lot of time.
Data is complex and hard to understand.
There's no point in collecting feedback if you don't act.
Feedier helps you solve these problems
At Feedier, we strongly believe understanding and improving customer experience is a matter of survival. We also believe that the right team should own the right insights because customer feedback is just the tip of the iceberg.
So, we help our clients collect feedback from multiple channels across the entire customer journey to empower operational teams.
With that said, how is Feedier different from traditional VoC platforms?
Feedier organizes feedback data from multiple touch points.
Feedier provides intelligible feedback data through multiple reports that are easy to understand and share.
Feedier delivers bespoke intelligence owned by the right team.
Feedier is entirely customizable to the operational structure and complexities.
Feedier is competitively priced for Small and Medium-sized businesses.
Make the most out of Business Experience today