How to measure your satisfaction KPIs on Feedier?
With Feedier, you can measure your NPS automatically throughout the customer, employee or end-user journey.
Request a demo
It's time to say goodbye to yearly surveys
Most companies, even today, are still relying on yearly surveys created internally or outsourced to market research companies. Even though it might have worked well in the 2000s, there are three main problems with this process in the 2020s.
The first one is the pace, in our digital world, your end-user behaviors are changing a lot faster now than 20 years ago. The frequency of these changes has already increased and is continuing to do so. You need tools that can help your team keep up with this new pace.
The second one is that yearly surveys are only useful to top decision-makers but rarely have any advantage for the operational teams (products, support, sales...). The insights are interesting thanks to the high volume, as it takes the overall end-user database, but is in no way actionable at the local level.
The last one is that it creates disconnection and silos within the organization, as it doesn't fulfill everyone's needs in your company, every team runs its own local surveys. Making it a real hassle for the end-users who get asked for feedback a dozen times while the collected data never links together. Read more about customer journeys here. Serving one team's needs but never the overall organization as a whole.
Go real-time & measure at key moments of the user journey
By using automation to automatically trigger feedback requests, you can increase the feedback frequency, detect issues faster, and make feedback actionable in every team in your organization.
The first step is to rely on automation using your IT system/cloud solutions to trigger feedback requests. By using automation, you can send personalized messages which will adapt automatically based on the end user's history (employee role, customer onboarding date, user's location...). Once the automation is set, you will start receiving quality feedback every single day. Making all your satisfaction KPIs (NPS, CSAT, CES...) real-time, easy to benchmark, and easy to improve. You can read more on automation on the Event-Based Feedback collection page.
The next step is to schedule when the automated messages are sent. You want to make sure you've identified the best moments in the end-user journey to gather this information. For example, after a customer has onboarded or received a product, you want to give them a couple of days before asking for feedback.
An advantage of this method is that it's then much easier to get the global picture and correlate bad feedback with your operational software data (CRM, ERP, or HR systems). See the Feedback Data Correlation guide for more details.
Give every team its own dashboard
An important part of making every feedback actionable is to give teams their very own dashboard in order for them to keep track of the feedback that matters to them, as well as automatically assign the correct feedback to the correct person within the team (see the Live Feedback Alerts page).
Every dashboard must focus on KPIs that team members can have an impact on, so they feel empowered and have full control. It's the right step towards having an end-user centricity at scale. With these tools in hand, teams can not only see the progress they're making, but they can also see how their data analysis and findings have improved results at an organizational level.
Benchmark your KPIs
Once you're actively measuring KPIs, it's important to be able to segment every KPI using operational data that matters to your business. If we take the Net Promoter Score (NPS) as an example (see the NPS measurement page here), it's a much more valuable tool if you can have it separately compared to every branch, location, product, client, team etc.
After you've chosen how you'd like to segment your operational data, you can easily benchmark and detect improvement opportunities within the feedback cohorts. This lets you get the global picture while giving your teams the tools they need to constantly improve their KPIs.
92%
Of companies that work to improve their customer experience report an increase in their revenue
The Feedier Way
1 Define satisfaction KPIs with your team
2 Measure the KPIs at the right touchpoints
3 Set up team dashboards in one platform
4 Integrate with your operational solution
5 Perform benchmarking in an integrated dashboard
Say Goodbye to Disconnected surveys
Feedier delivers a constant flow of insights that empowers your team to make decisions, improving people's experiences based on their environmental needs and behaviors.
Highly interactive forms
Multiple touchpoints
Journeys mapping
Correlated insights & trends
Live alert & assignment
Personalized team dashboards
Resources from the Feedier blog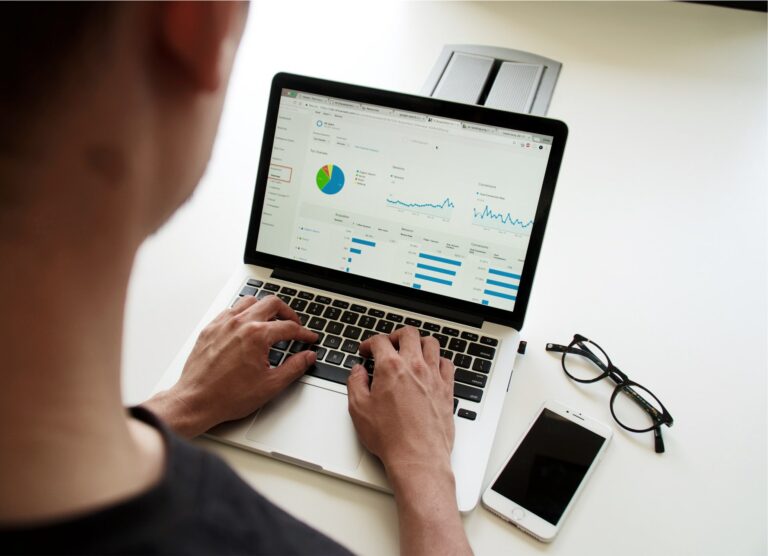 How to get a better understanding of your survey data?
Creating a survey and receiving feedback from respondents is easy, analyzing and understanding the data is hard. Using a feedback tool can make your life much easier. If you don't knwo which on is the most suitable for your business, read our article "Top Feedback tools: A Features Comparison". [...]
Learn more
Key Customer Satisfaction Metrics and How to Measure Them
Did you know 80 percent of companies believe they offer superior customer satisfaction, but only 8 percent of customers would rate the customer service they receive as superior? Most companies aren't providing the level of customer satisfaction their clients want. Even worse, most aren't aware of it! [...]
Learn more