Reporting, in general, refers to the activity that consists of producing and distributing activity reports in a specific format.
It has a double functionality of supporting analysis and internal communication.
For many decades, companies have considered reporting as a manual task. Either by writing down the KPIs on paper or adding everything in an Excel sheet, employees have had to spend hours and hours to get a report ready.
Today, the rules have changed. Digitalization has developed to a point where it has become essential to carry out these tasks efficiently in order to have sustained organizational growth.
Unfortunately, even with all the platforms and tools that exist today, many organizations haven't changed their way of reporting manually. If a company wants to measure its performance using precise and real-time updates to their KPIs, avoiding manual reporting is the first step to success.
Using an intelligent reporting tool can be a total game changer for your organization.
If you don't have enough time to read our article, you can download the ebook in 1 click to receive it in your mailbox.
Ebook: How to Improve your Feedback Reporting?
Manual reporting is time-consuming and boring
We've all spent hours and hours on a report trying to analyze the data in order to extract information that could help us make data-driven decisions.
Luckily today, we have digital tools that can help us with the reporting process. This makes the task much less complicated.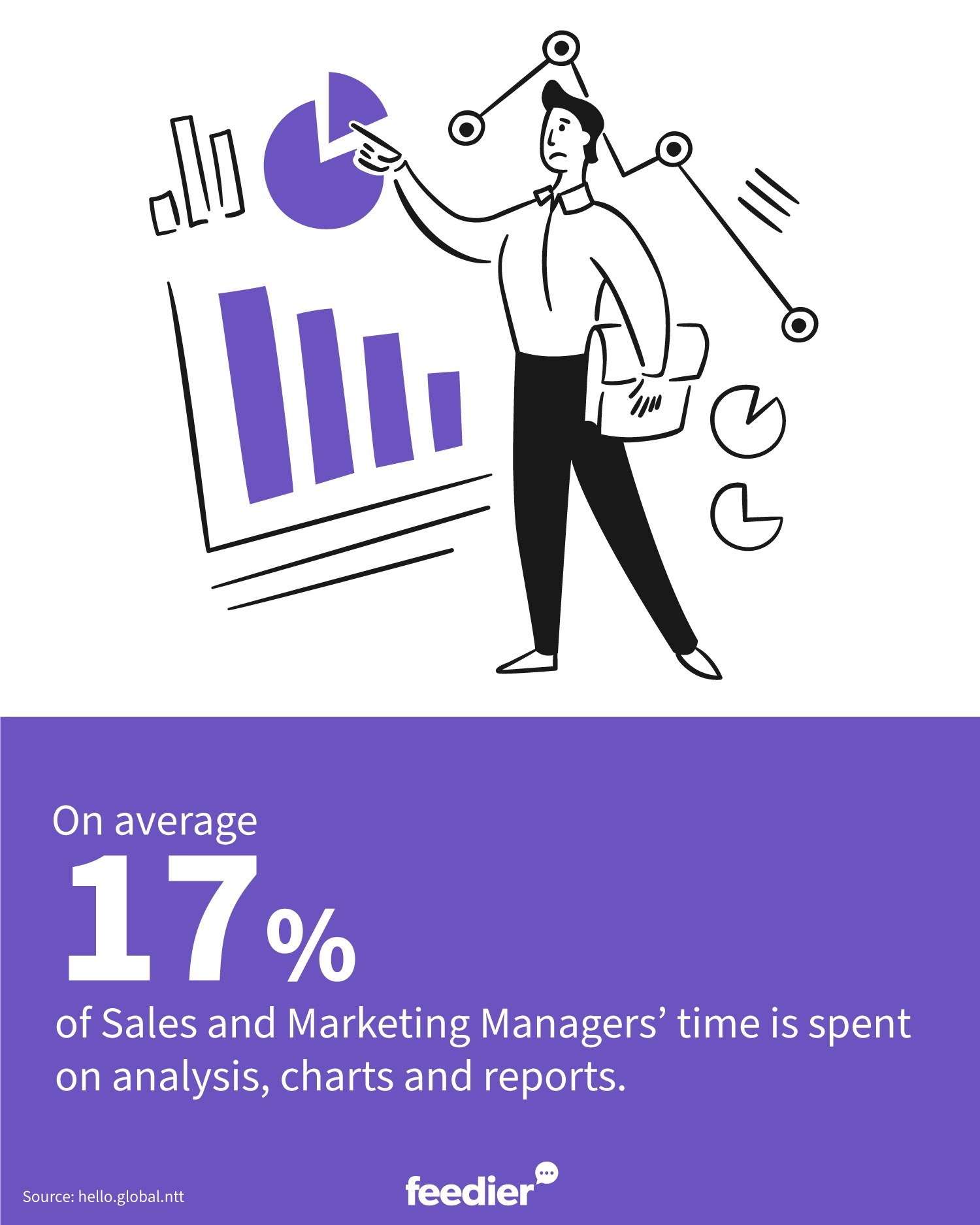 According to Brandwatch, most companies today have a very fragmented approach when it comes to reporting.
You're repeating the same process over and over again every day without seeing the end-goal.
Undoubtedly, all the teams across your company would highly benefit from creating, analyzing and leveraging reports. Especially when it comes to feedback reports.
In fact, product, marketing, sales, customer success or service teams need to understand feedback.
It is thanks to this feedback that they will be able to improve the product/service by fully responding to the request in order to optimize the overall experience.
However, traditionally, reporting can't be done by just anyone as tools of the past have often been quite complex to use and understand.
Your teams are not always familiar with feedback analysis
Imagine being able to gather feedback in one place, have your KPIs displayed, and reports ready-made for you.
Your time (and stress!) would be reduced, and you'll be able to focus on other tasks, but reporting without the right software can be incredibly complex and tiring.
Many teams within the same company say they are 'unable' to do the reporting because it can seem very complex.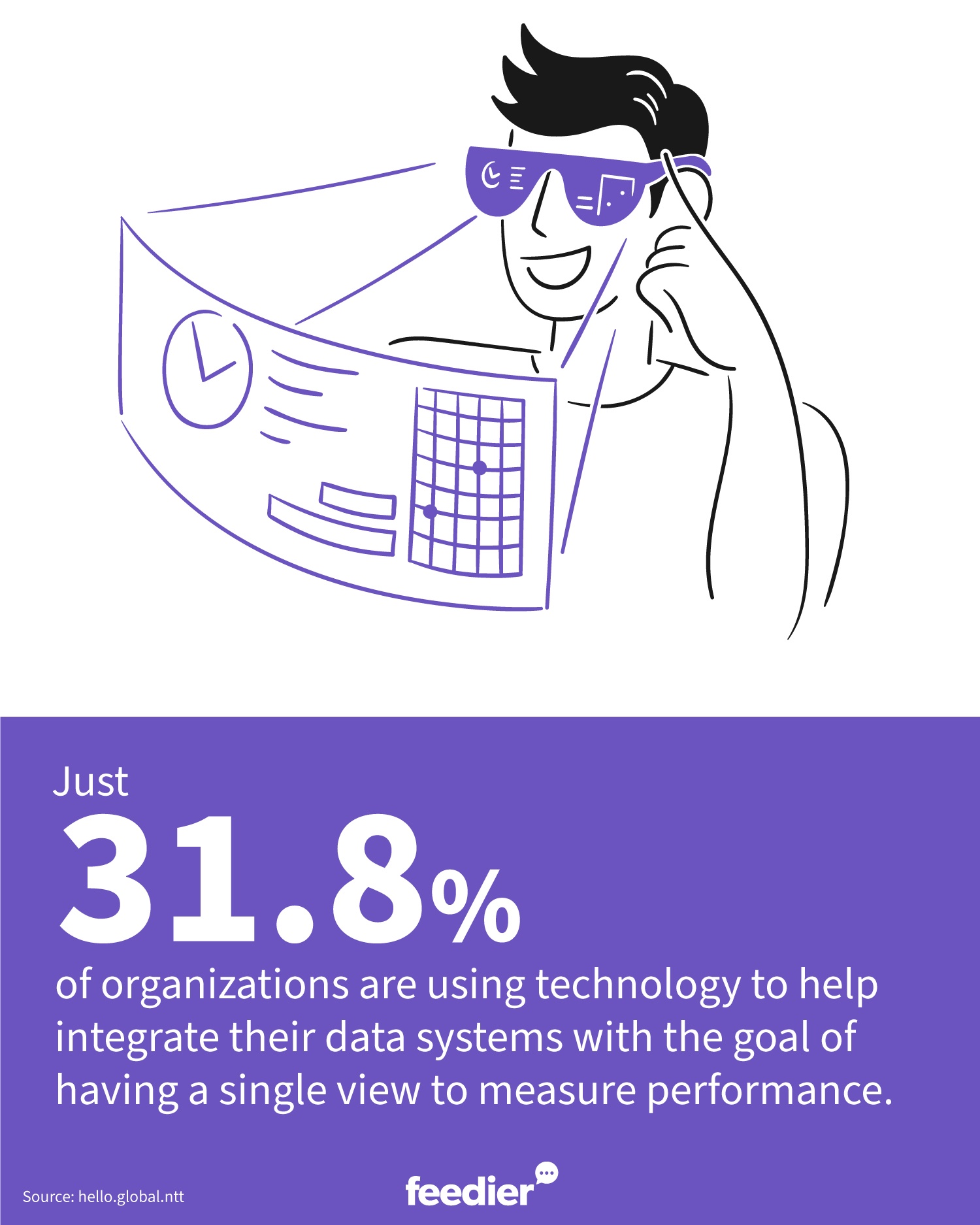 The complexity can also depend on the business. If you collect a lot of feedback through a lot of different channels for a lot of different teams, then it may seem like as an employee you don't really have ownership of your feedback.
Without a feeling of ownership, employees may feel disenfranchised from the data.
So what is often the case, is that you've collected all this very important data, but you're not really using it, or at least not using it enough.
Eventually this data is lost in the archives. You may lose enormous value in improving a product/service, because customer/user feedback is stored away and not seen again.
Your feedback data is complex and not available to all employees across your organization
Beyond the time-consuming, complex, and frankly boring task of creating reports manually, there is an inevitable need to understand the meaning behind the data in the reports.
When it comes to churning out scores based on CSAT, NPS or other relevant metrics to your business, there is little chance that the average employee will be able to draw clear and objective conclusions.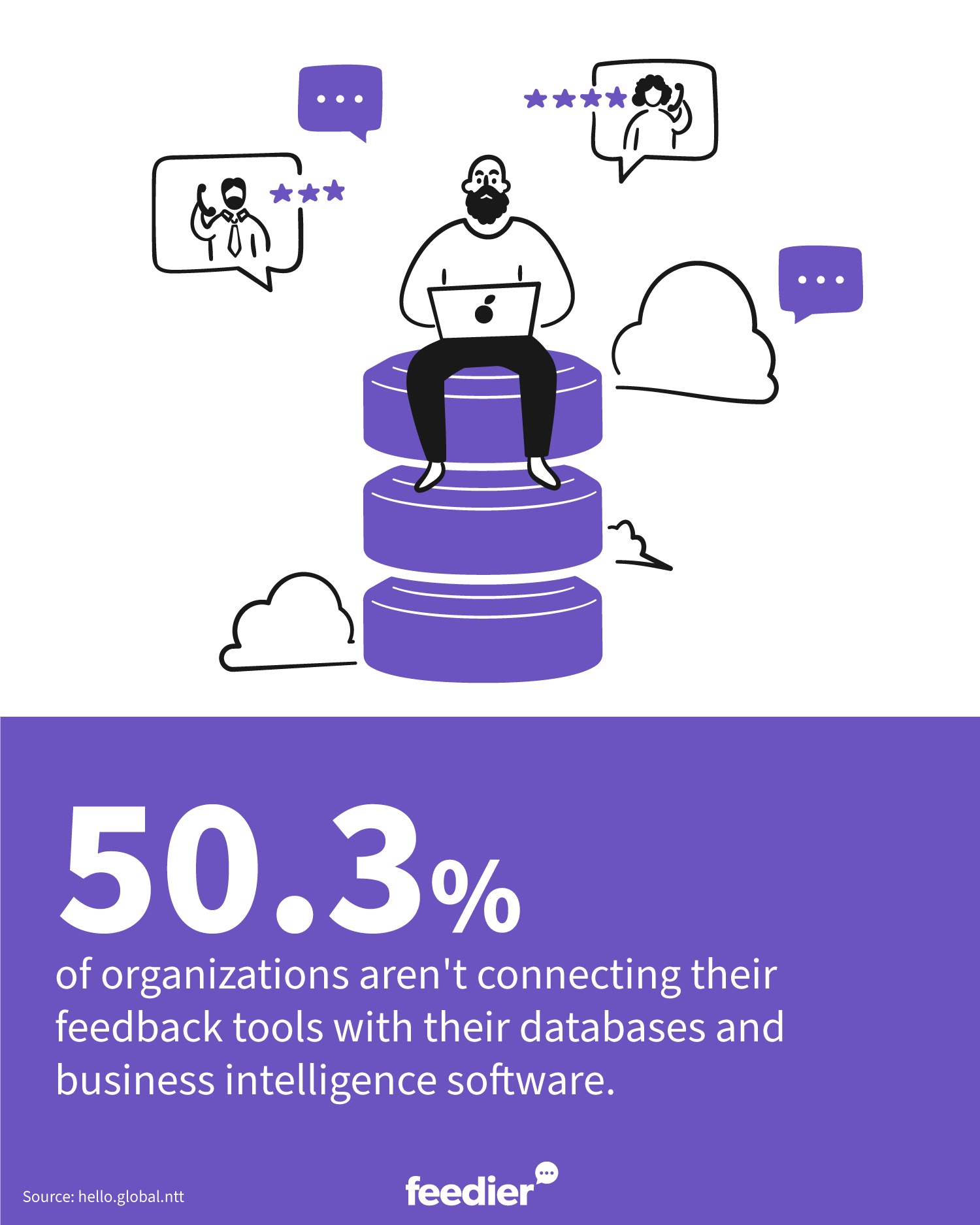 Even if your reports are already built – if you can't relate the data to your business issues, then the reports are completely useless.
Many operational teams don't build the connection between the data they get and the business' goals as they simply don't have time to go through and understand the data.
The employees are clearly not the ones to blame. It's the tools that don't serve them the way they need in order to easily understand the reports. Moreover, when it comes to reporting, often several tools are used making the whole process not any easier.
The solution to effectively continuing your business growth would be to use an all-in-one platform that allows you to collect feedback, understand your data, and build automatic reports that can measure your KPIs clearly.
How automating your feedback reporting process can save hours of work
As we mentioned before, manual reporting is very time-consuming and counterintuitive.
Automation is a key element that will allow you to gain efficiency and considerably reduce the time spent on creating reports.
With Feedier, you collect your feedback through multiple channels and the platform takes care of unifying all your data automatically.
Then, when you want to create reports, you'll quickly realize that it only takes a few seconds, because visual and intuitive reports are automatically created and updated for each feedback received.
You don't have to waste a second looking for the right information in the wrong place. Furthermore, you can easily share this data with your teams by generating PDF reports in one click.
How to analyze your feedback data without being a data scientist
First, it's important to centralize the data, this will help you in the analysis process, and having one platform that takes you from data collection to data insights is most ideal.
An all-in-one platform such as Feedier will reduce any friction when you want to access specific data sets and compare it to others.
Download the ultimate guide to collecting and organizing feedback
Listening to and understanding the Voice of the Customer becomes intuitive with Feedier and allows your teams across your business to digest the feedback data and take real ownership of their insights and their KPIs.
The right teams have their own dedicated dashboard and the ability to track their own KPIs, and so they'll be able to track the evolution of your customer experience in real time.
Plus with Feedier, you really have the ability to organize your feedback data any way you want. (See the article organize)
In order to better understand the evolution of your customers' satisfaction from the beginning to the end of their journey, you can map them according to Stories. By selecting the funnels you wish to explore, you can start to storify your customers' experience from start to finish.
For example, you can choose to filter your responses by key moments:
Satisfaction at checkout
Satisfaction with product delivery
Satisfaction after the purchase of the product
Satisfaction after 1 month of purchasing your product/service
By tracking the key moments you'll be able to fully understand where your customers' friction points are. Are your customers unhappy because of a long delay in delivery? Are they completely satisfied after the purchase when they use your product?
By integrating your external tools, such as a CRM or ERP software, you will be able to combine your existing customer data with live feedback data giving you the ability to contact them, build cohorts, or simply give more context to the feedback you receive.
Simplify your reporting and boost your productivity with Feedier
As you can see, Feedier is very useful when it comes to making your life easier by saving you hours and hours of reporting on your feedback data.
Feedier is an all-in-one experience management platform that allows you to listen closely to the Voice of the Customer at all levels of their journey.
Collect real-time feedback across multiple channels, whether direct or indirect, and automatically organize your data in a single platform for quick and easy analysis.
Then, collaborate and assign data to the right person to better your responsiveness to improving customer, employee or user satisfaction.
If you want to learn more about Feedier, you can take a quick tour of the platform or download one of our guide.

Make the most out of Business Experience today