Use the Salesforce platform to your advantage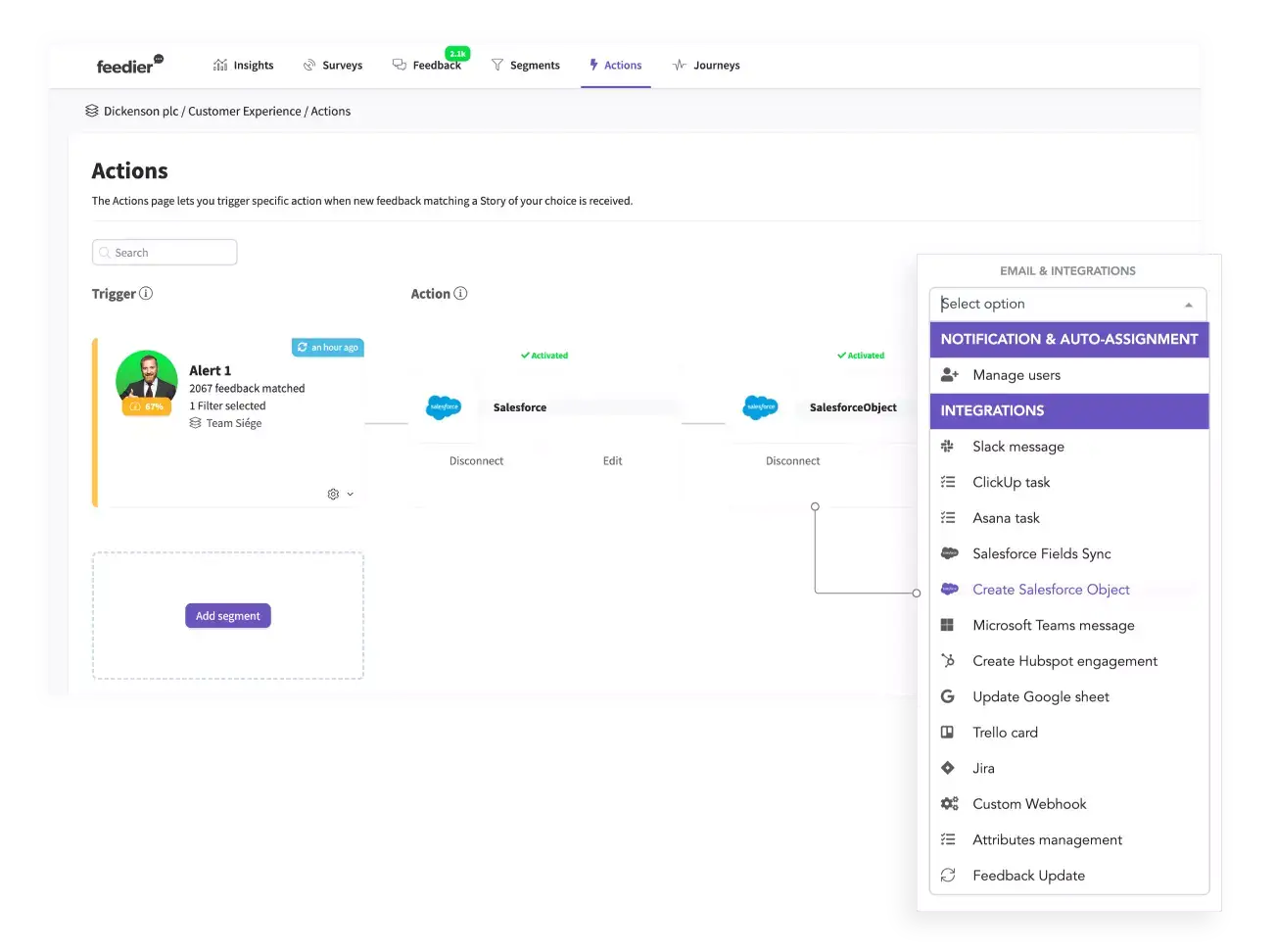 When feedback is centralized on Feedier, the integration will automatically allocate specific KPIs to the appropriate customer on Salesforce to learn more about their journey. Feedier's ability to integrate with business tools through API helps any company maximize the value of its end-customer data without compromising its privacy or confidentiality.
An enriching bidirectional integration

The integration allows end customer metadata to be sent from Salesforce to Feedier. This metadata is displayed in the form of attributes attached to each feedback, enriching and giving it a more accurate picture of where the dissatisfaction lies.

Feedier's (KPIs) can be integrated into Salesforce's accounts and expand the value of every end-customer journey database.

Feedier can automatically trigger surveys based on specific Salesforce events.
An overall vision of end customers
metrics on Salesforce
Track your feedback as custom objects directly on Salesforce and attach them to numerous objects, such as the contacts or projects tabs. (age, localisation, job role, organisation)

Learn more about your customers with the help of unique analysis reports generated in real time using metadata as filters.