Track your KPIs on a customizable
and smart dashboard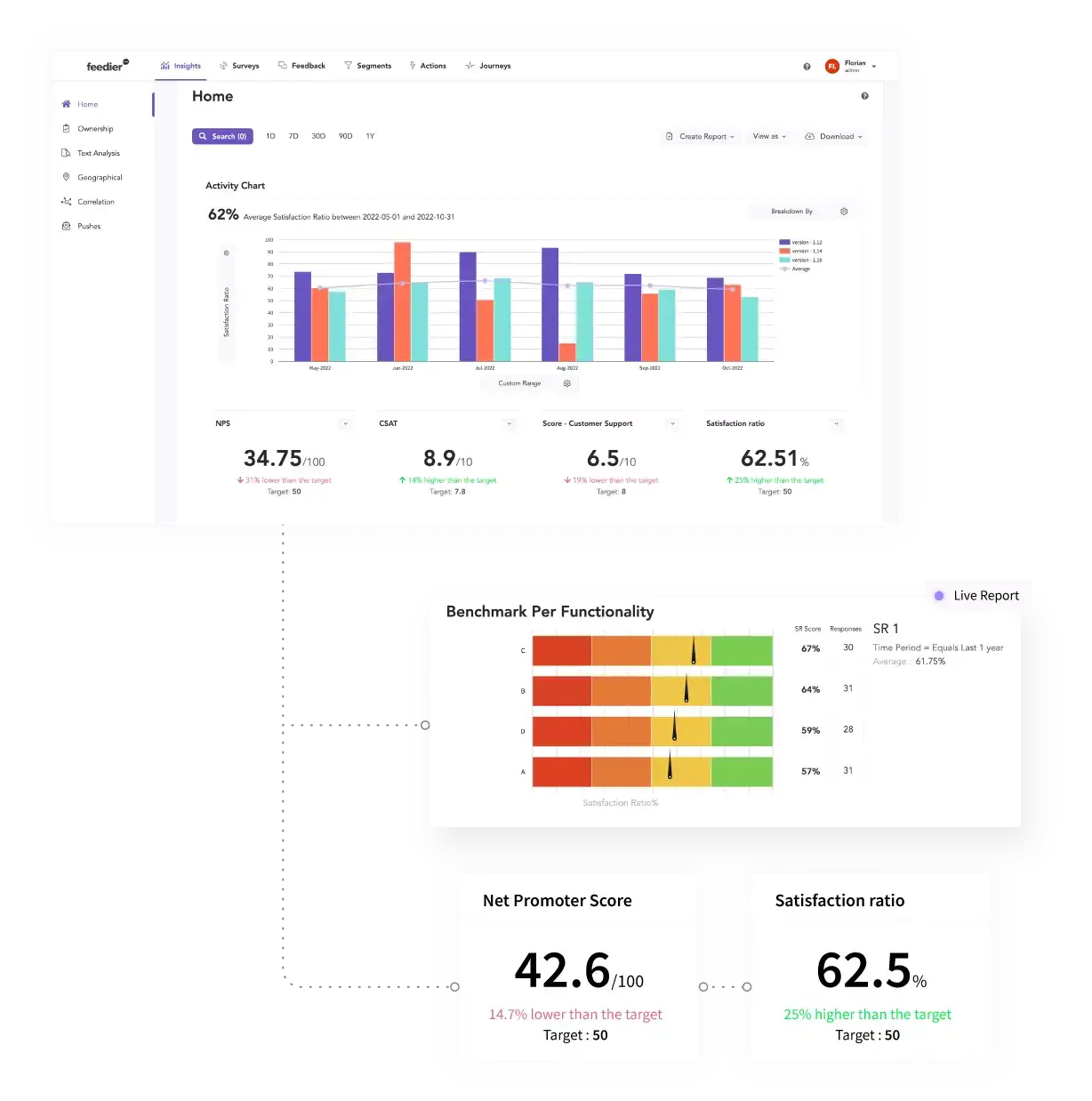 Track your operational KPIs and display metrics that matter, depending on your goals, in real time.

Get instant access to robust and up-to-date reports that automatically sum up the outcomes of your feedback data.

Use the Activity chart on Feedier to see how your KPIs change over time.
Integrations that enrich your analysis

Integrate your business tools' with Feedier to be able to attach the existing metadata to the collected feedback making it easier and faster to analyze the results and find potential issues.

Enrich your business tools data with KPIs coming directly from Feedier, as the integration works both ways.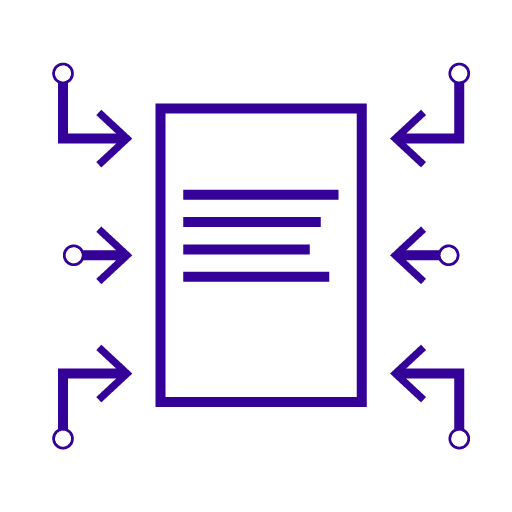 Use pre-selected metadata to create personalized analysis reports in real time that enable you to learn more about your customers.
The Power of
Natural Language Processing (NLP)
Automatically identify entities (name; location; company…) in your text feedback data with Feedier's NLP technology. Feedier will then transform every entity into useful attributes that will help you create more accurate reports.

Feedier extracts the sentiment score from within text feedback data and helps you easily identify pain points.

The text analysis module highlights the most used keywords in your text feedback data and automatically assigns them with satisfaction ratio and sentiment score.