Discover the Power of Integrating feedback with Salesforce's database
Feedier's native integration will help you make use of your existing customers' data by enriching ongoing feedback. Take advantage of
your Salesforce investment
Incorporate customer feedback and allocate them to the appropriate customer automatically to learn more about their journey. Feedier's ability to connect to any platform via the Salesforce API helps any company maximize the value of its data without compromising its privacy or confidentiality.
Salesforce data empowered with feedback management
The integration between Feedier and Salesforce is a quick and simple method of merging end-customer feedback into your existing customer database.
The SOQL (Salesforce Object Query Language) will be the foundation for this bidirectional synchronization, which will allow for the creation of elementary but potent data queries within one platform. Through one platform, you will be able to study your overall satisfaction within your attributes, allowing you to take immediate, effective steps toward enhancing your business as a whole.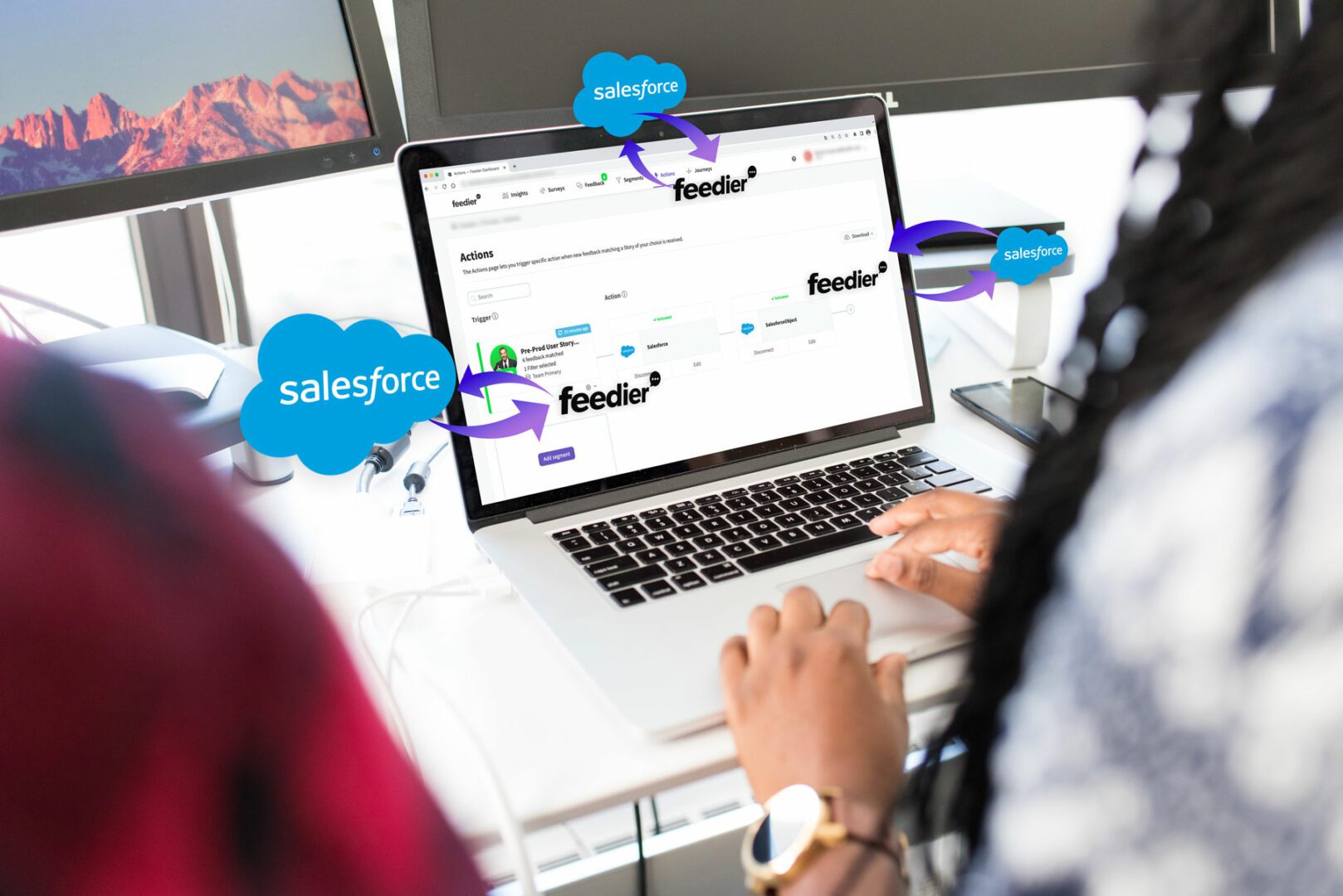 Discuss your integration
between Salesforce and Feedier data