SurveyMonkey has revolutionized the old paper survey industry. But now, you are looking for SurveyMonkey alternatives.
You're in the right place.
For one reason or another, you are looking for an alternative, SurveyMonkey is not the best fit for you. Privacy concerns, feature-related, support matter, design or user-friendliness issue, pricing, only you know.
You can use SurveyMonkey for all types of use-cases. Everything and nothing. From quizzes, feedback, market research survey, long and boring surveys, to short and sweet NPS surveys, and polls.
While there is a wide range of other feedback survey products we decided these were the closest to SVMK. Just to give you an idea, G2 returns 309 products in the category.
Here is the list of surveymonkey alternatives we are going to look at today:
There is no one-size-fits-all, there are tons of software serving different needs and industries. On our list, today are SurveyMonkey alternatives.
They are able to serve different industries, but each of these competitors serves a specific need or use-case.
Hopefully, by the end of this article, you'll know what's best for you and your use-case.
If you're still left undecided, you can book a call with a feedback expert here.
#1 SurveyMonkey Alternative: Feedier
I know. Shamelessly promoting your own product is a little cheesy.
The reality is, Feedier is one of the most solid SurveyMonkey alternatives when the behemoth does not fit your requirements or expectations.
The biggest difference with SurveyMonkey is on the user experience and the fact that Feedier values the feedback as much as the time spent by the respondent.
Feedier introduces a whole new concept of gamification in the form, so you can reward the respondents (I'm not saying you should give them money, plenty of alternatives), rank them and more to come. Instead of relying on third-party integration (like with Rybbon), Feedier comes with built-in survey incentives.
The cherry on the cake? You can engage with your respondents. For instance, take the most satisfied respondents, and ask them to leave you a review on your Google Business page, on autopilot.
No manual work.
Pricing
The data segmentation is built-in, and some must-have features are included in the free version: unlimited questions, unlimited feedback entries, design customization, exports, and language change. But you're limited to one form only.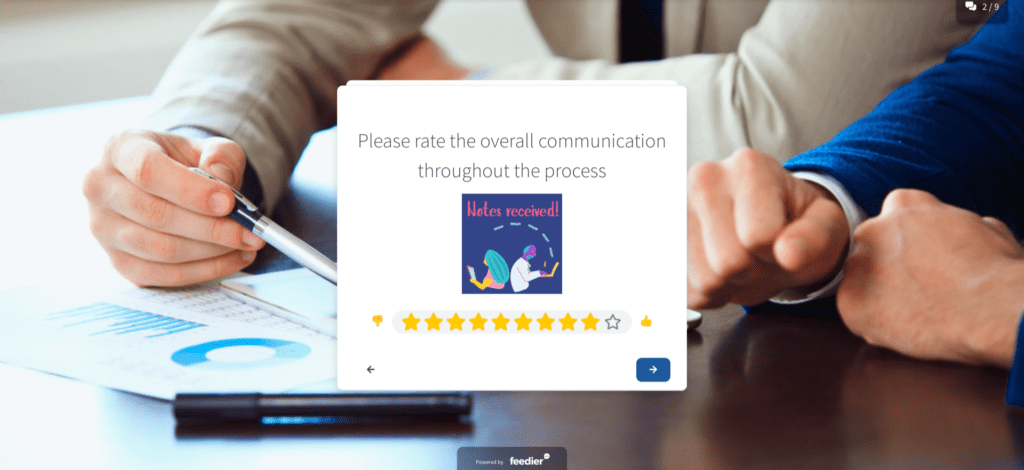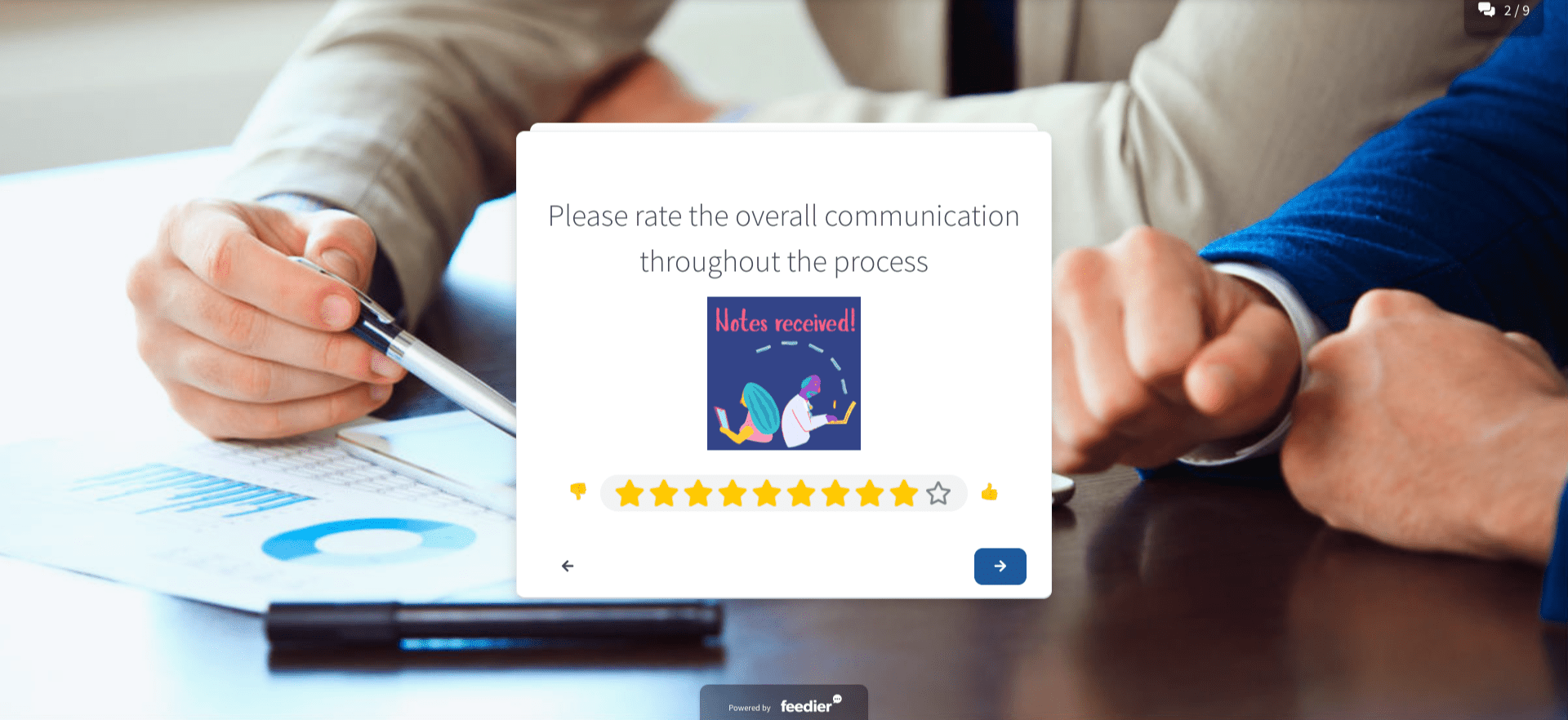 When Does Feedier Seem to Fit Best?
When the result and the relationship with the respondent matters.
When you want to provide a top-notch experience, collect actionable feedback and don't scramble too much with a complicated setup. You have 10+ channels to collect feedback available out-of-the-box: email, text messages, link sharing, QR code, etc.
From simple link sharing to complex API automation, website integration or email and text message sharing, you'll find your way.
Don't believe us? Well, see how other feedback pros were able to crush their numbers with Feedier.
Why not book a demo now and see?
#2 SurveyMonkey Alternative: Mopinion
Mopinion is All-in-one User Feedback Software for Digital Channels and we change the way companies utilise user feedback from websites and apps.
Get the inside scoop on how your customers experience your website, apps and emails so that you can drive strategy and boost engagement. Understand why your customers do what they do on your website.
Increase the conversion rate and leverage top-tier reporting tools to truly engage with customers. With Mopinion software you shape your own surveys, generate context and decide when and where the feedback form is shown.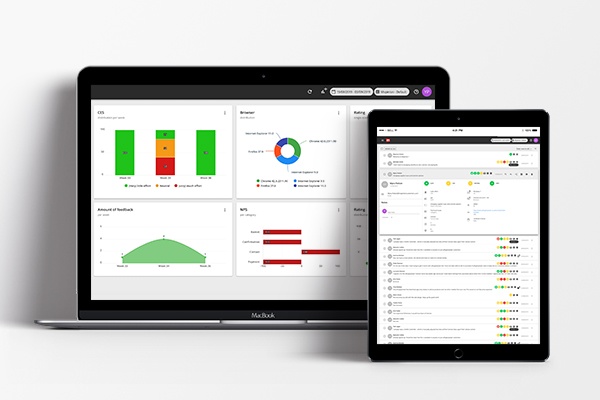 Pricing
Mopinion offers several free and paid plans up to Enterprise solutions.
Website: Visit Mopinion
#3 SurveyMonkey Alternative: Survey Anyplace
Survey Anyplace lets you build your questionnaire in no time with an intuitive, easy-to-use platform. You can turn your expertise into personalized advice at scale.
Consultants, coaches, HR professionals, marketers and other professionals choose Survey Anyplace to automate their business processes, whether it be to scale advice, to generate qualified leads, or to assess employees, … The possibilities are endless with this tool.
With the ReportR tool, you can give your respondents insightful feedback based on these calculations, and even deliver a personalized PDF report. A fully automated solution, customized to your preferences.
When does Survey Anyplace seem to fit best?
If you are looking for a comprehensive solution for your survey, assessment or quiz, Survey Anyplace is the right tool for you and this is one of the best surveymonkey alternatives.
Next to the broad design options for your survey or assessment, the software provides a dashboard with a clear overview of the data you have gathered. After your respondent has answered your questions, the tool enables you to give feedback at scale by generating personalized PDF reports. Very useful if you want to provide your (potential) client with professional advice.
Customers praise Survey Anyplace for its strong support and the uniqueness of the ReportR functionality.
Key features
Unlimited Questionnaires & Questions
Customizable Email Templates
Offline Functionality
Formulas & Custom Scoring
Customizable final screen
Personalized PDF Editor
Pricing
Paid plans start from $33.00 per month, per user. There is also a free version available. Survey Anyplace offers a 7-day trial for every plan.
Website: Visit Survey Anyplace
#4 SurveyMonkey Alternative: Qualaroo
Qualaroo is one of the most preferred customer feedback softwares in the world. It helps collect customer feedback and understand valuable customer insights using targeted website surveys and real-time AI analytics. The reason behind this immense popularity is the ease of access that business owners get while creating online surveys that help attract more and more visitors.
Qualaroo's Nudge™ for prototypes is an online survey type that usually pops up at the bottom of the screen in a widget. It is one of the best ways to conduct polls, quizzes, and surveys without taking too much of the customer's time or irritating them. Qualaroo also offers a question library that users can capitalize on to structure their online survey questions.
Pricing
Qualaroo starter plan is priced at $0 with at least 10K per month nudge views, unlimited nudges for a single domain with one user administrator account. The paid plans start at $0.20 and $0.40, respectively, with 200K per month nudge views, unlimited nudges, user administrator accounts, and questions.
When Does Qualaroo Seem to Fit Best?
If you want to create online surveys that people will undoubtedly answer, then go for Qualaroo. As it offers a plethora of features, which makes designing a survey bliss from predesigned templates to endless question types, you name it, and you will get it.
#5 SurveyMonkey Alternative: ProProfs Survey Maker
ProProfs Survey Maker is a versatile online survey tool that can give SurveyMonkey quite a competition in the market. It helps you gather accurate customer and employee feedback that can be analyzed the moment data gets captured.
As users, you will get access to 100+ beautiful survey templates, 100+ customization settings
(like color, icons, logo, white label), 20+ question types including ratings & buttons, and 1,000,000+ ready-to-use survey questions. And that's not all. You even get access to delightful reports and analytics. These reports help you learn who took your survey, what answers have your respondents left and when did they complete it.
This tool helps you gain insightful data that gives you better understanding of your customers or employees and arrive at strategies that engage them further with your business.
Pricing
ProProfs Survey Maker starts with a free plan at $0. And its paid plans include Essentials, that starts at $0.05/response/month, and Premium that starts at $0.10/response/month.
When Does ProProfs Survey Maker Seem to Fit Best?
What really makes ProProfs Survey Maker stand out is its ability to become a part of the customer support suite and capture valuable feedback once a request comes to an end. ProProfs gives you the option to integrate its survey maker software with other native apps such as ProProfs Chat, ProProfs Knowledge Base and ProProfs Help Desk for free.
This helps you create an integrated system that will enable your business to offer the best support experience to customers efficiently. What's more, it even integrates with platforms like WordPress, MailChimp, Zendesk, FreshDesk, Salesforce and more to help you capture data and nurture leads hassle-free.
#6 SurveyMonkey Alternative: Google Forms
I could not write about SurveyMonkey alternatives without mentioning Google Forms. Initially released in 2008, it quickly became the core and center of the Google Drive office suite, along with Google Docs, Slides and Sheets.
It allows you to create very simple forms. The UI is very simplistic and restrictive, which means that you don't have much power on the customization and interactivity of the form.
Pricing
Google Form is completely free and doens't have any paid subscription.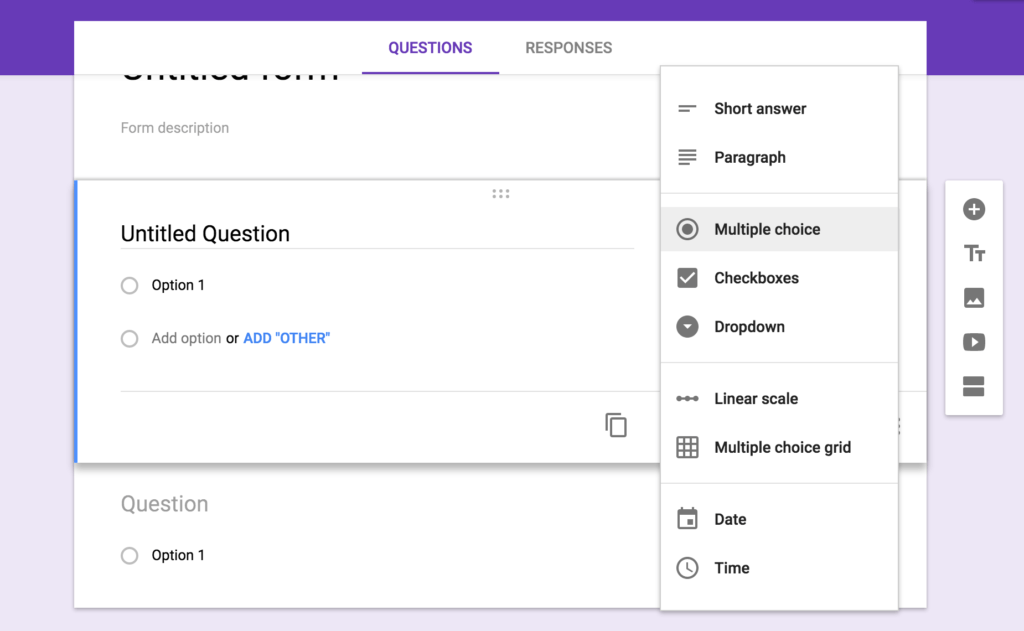 When Does Google Form Seem to Fit Best?
When you want to create surveys that you know people will answer, no matter the design and user experience. Scholar type of research or attendance forms are good examples.
Google Form give you the raw data, which is fully exportable. I hope you have the resources or skills to then analyze the data yourself because you won't be able to do any segmentation, bench-marking or filtering by default. You must be comfortable with Excel.
If you're keen on knowing your response rate, how long people spent on your survey, if/when people dropped off, where are people coming from, and other analytics items, then, you might want to look at another solution instead.
Note that you are left in the dark with one link to share. Nothing else. No embedding or easy sharing built-in.
#7 SurveyMonkey Alternative: Typeform
Typeform is another surveymonkey alternatives. Based out of Spain, it quickly became a reference in the form industry. You can create all sorts of questionnaires, quizzes, surveys and automate it on all the way with their integrations.
There are a plethora of question types and the user experience is pretty neat. That's being said, they are somewhat stingy on the data analysis on the free plan.
You won't get anything else than raw data when using the free plan. I'd mind as I like having a dynamic dashboard with all of my data coming in real-time, but some people like doing their analysis in Excel and creating their own graphs.
Pricing
Typeform starts with a free plan that gives you a limited number of questions (10), responses (100) and basic notification/customization. Their first plan starts at $30/month with logic jump (branching logic), 1000 responses/month and unlimited questions per form.
When Does Typeform Seem to Fit Best?
Typeform is very versatile, and so does SurveyMonkey.
I particularly like their marketplace of apps and partners, Typeform connect. If you're looking to plug the data (or pull) from an external source (your CRM for instance) and go heavy on automation without spending too much $$, I'd go with Typeform.
The integration with Stripe is pretty neat. Register people for your MVP, easy, without spending too much on building your product.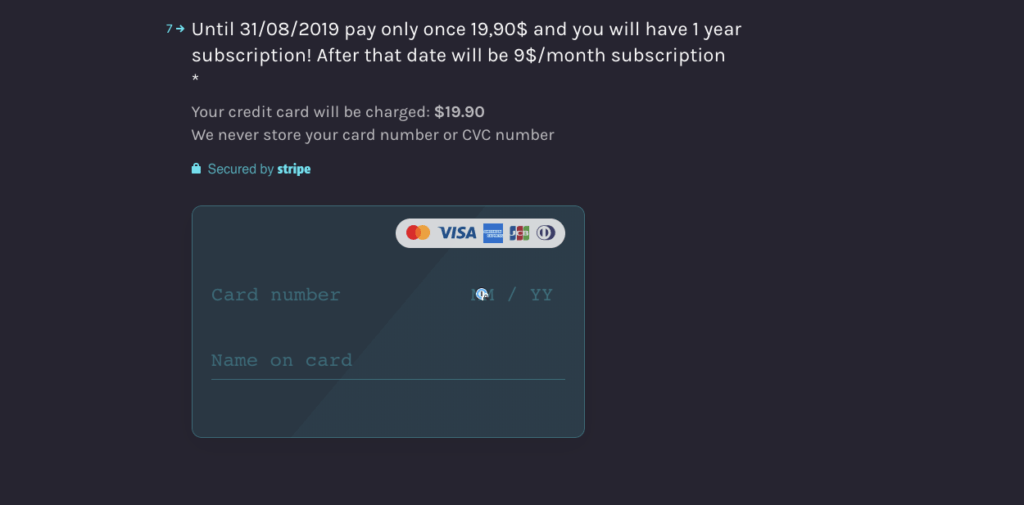 #8 SurveyMonkey Alternative: SurveySparrow
Next on our list, SurveySparrow. This survey tool coming out of India is well-known and recognized for the conversational aspect of the forms.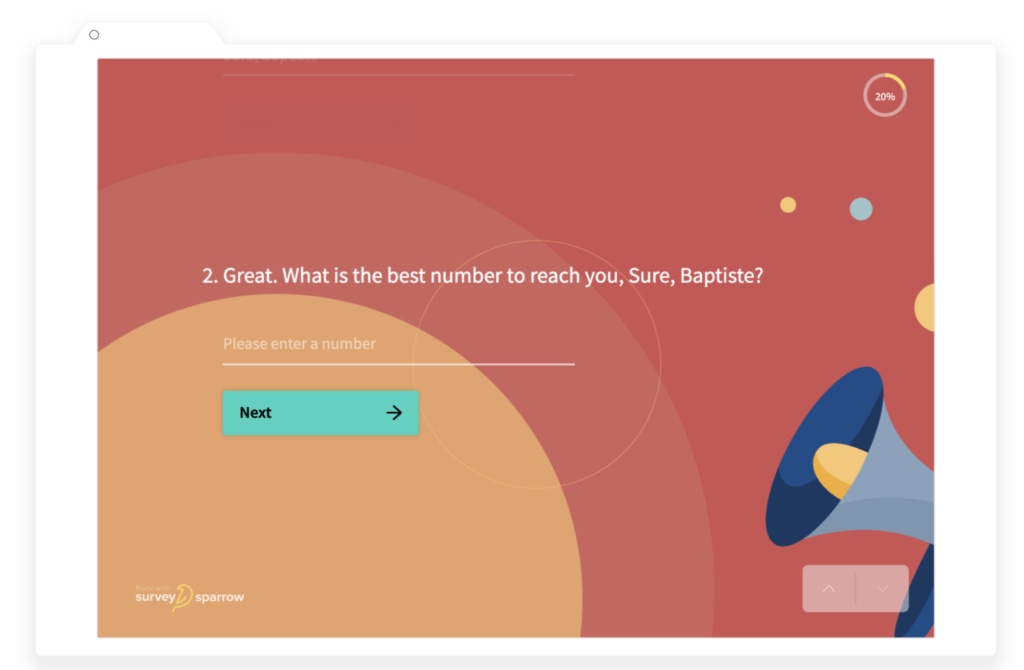 The software offers a wide range of features to integrate the form into your customer or prospect' lifecycle.
They cover a wide range of templates, from doctor feedback to lead generation and RSVP.
Pricing
SurveySparrow has a limited free plan, although they also offer a 14-day free trial on their premium plans. Their pricing is fairly low across the board, with an enterprise account starting at $120/year.
They advertised NGOs and Educational discounts.
When Does SurveySparrow Seem to Fit Best?
SurveySparrow sounds like SurveyMonkey, with better user experience. As powerful as it gets, with a polished design and a cheaper pricing model. So it's still in our list for SurveyMonkey alternatives.
#9 SurveyMonkey Alternative: SurveyGizmo
SurveyGizmo has established itself as a powerful tool for complex surveys. It covers a wide range of question types, from the NPS question to Likert Scale and MaxDiff.
It is another of these early solutions for online surveys, created in 2006.
Although it describes itself as an attractive tool, the design looks a bit old and clunky. If you want something simple and quick, do not go with SurveyGuizmo.
You'll be left in the dark, faced with a plethora of features and possibilities. On the other hand, if you have plenty of time ahead, and you're dealing with rather complicated market research, SurveyGizmo could be a potential solution.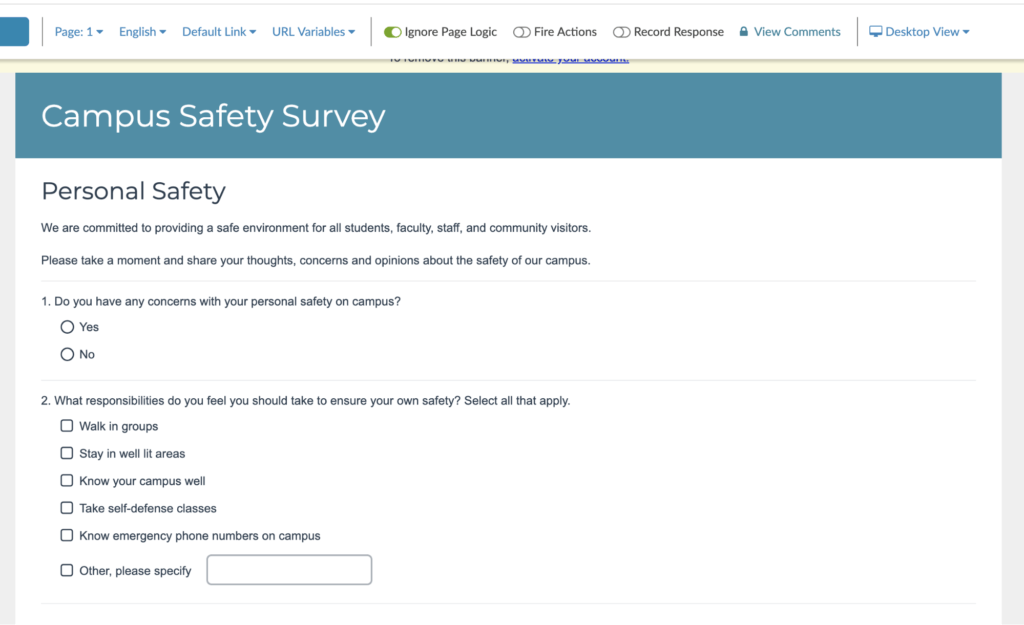 When Does SurveyGuizmo Seem to Fit Best?
If the design and the user experience are among your top priorities (hint: better UX leads to better response rate), I'd look at some other alternatives mentioned above.
But I'd highly rely on SurveyGuizmo for professional researches or statistical surveys.
All-in-all, it's a reliable solution for survey pros.
A Behemoth in the Industry
The story of SurveyMonkey dates back to 1999 when the company was founded by the Finley brothers.
Before getting too deep into the product, let's peel the onion and remind how SurveyMonkey came to life.
A Short Story of Online Surveys
With the growth of the internet and online research, the dot-com boom getting off the ground, the first online surveys appeared in the second half of the 90s. Chris and Ryan Finley came on board and created SurveyMonkey in 1999.
Not long after, Qualtrics is born, and the Net Promoter Score appeared, Reichheld's article in the Harvard Business Review.
Online forms are ubiquitous today. They are becoming an essential tool for a variety of fields, ranging from research, marketing, customer satisfaction, social to official statistics research.
According to ESOMAR online survey research accounted for 20% of global data-collection expenditure in 2006.
And today, they are everywhere. Seriously, who is still using a paper survey?
You got it, SurveyMonkey is the early creator of online surveys. It's safe to say SurveyMonkey paved the way for the competitors we discuss in this article.
What makes them so special?
➕ They Know the Game
They know their stuff. Throughout the setup and the onboarding, you get good recommendations for optimizing your surveys and collect better data.
Besides these recommendations, their bank of survey questions is outstanding. Organized by industries and use-cases, you can find hundreds of questions to inspire from. It's almost overwhelming.
You also get very detailed and neat reports out of the box.
➕/➖ They Have a Lot of Data
We can wonder about the safety of this and how far should we trust them in this age ruled by data privacy, protection and all sorts of regulations.
This gets particularly dodgy when you find out that they charge
Aside from, they own a lot of data. 20 years of data as of the date of this article. This is good for you, as you're able to use their benchmark features to compare your results against the others in the industry (provided you use one of their templates).
But this is also very creepy. Do I really want SurveyMonkey to analyze my survey data and use that for their own business?
➖ The Dated UI
The preview is separated from the configuration of the survey.
The design of the forms is somewhat outdated, flat and anything but attractive. In 2019, customer experience does matter a lot.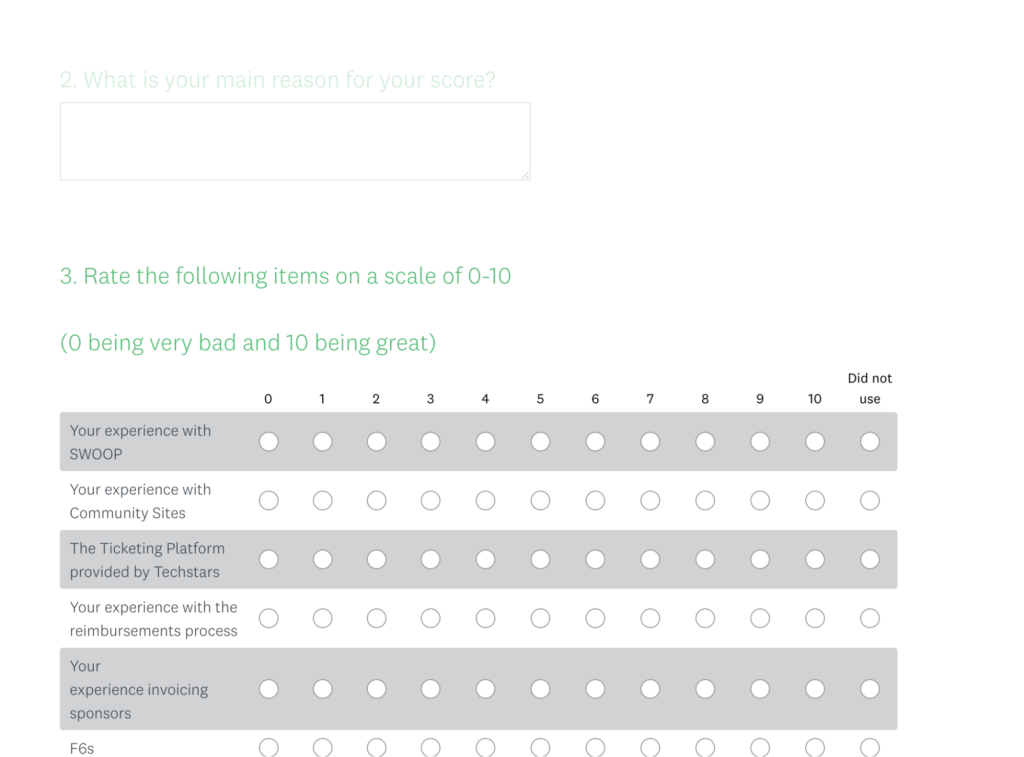 You don't want to get poor results due to poor design, do you?
➖ You are Almost Forced to Pay
Last but not least, let's talk about pricing.

You have just signed up. They already want you to upgrade. The yellow upgrade button is everywhere.
Asides from that, they also trick you into using paid features and then ask you to upgrade once the survey is completed and configured. For instance, if you want to use their beta feature to create a survey for you, they'll ask you a bunch of questions, configure the right survey for you.
And then they tell you that you have to upgrade if you want to collect survey answers.
Another example. The Genius survey assistant keeps recommending you things to do, and tricks to improve your survey. That's very cool and smart.
That said, this assistant emphasizes, a lot, on the paid features. For example, it wants you to write your own thank you page, which is very appealing.
But, only then, you realize this is a paid feature.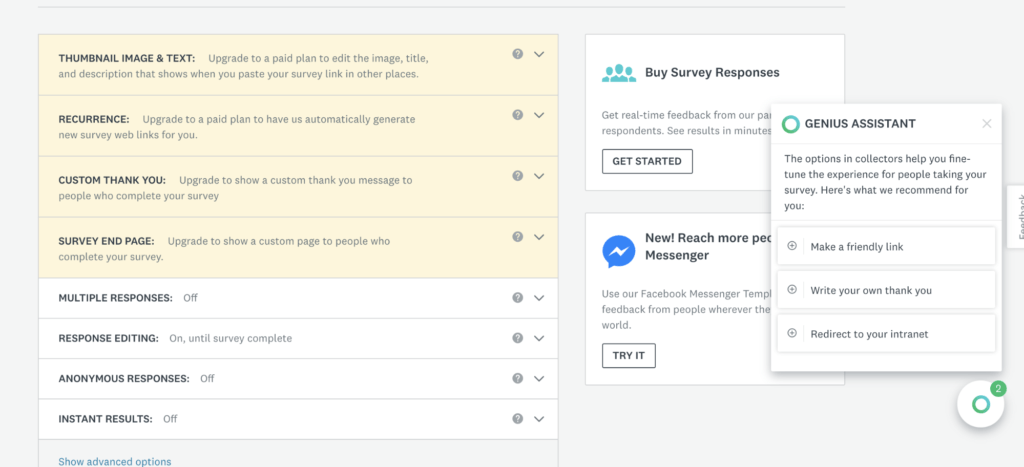 Skip logic is a paid feature. It means that if you want to build a survey with some sort of segmentation, you have to pay.
Isn't segmentation a key feature and requirement for a survey to succeed?
If you want to export your answers, there is no other way than to pay. Not the most convenient solution.
Wrap Up
If picking the right feedback tool sounds like a drowning task to you, you're not the first and last one. It's one of those categories from the SaaS marketing landscape that offers the most surveymonkey alternatives.
If you've decided that Feedier is the right choice for you, then why not book a demo and start collecting outstanding feedback today.

Make the most out of Business Experience today