Customer feedback is the guiding light that helps steer your business in the right direction.
That's why we're dedicating this entire article to bring to your awareness the best questions to ask your customers, so you're empowered with deep insights to build your business.
(Image Source)

Asking the right questions is an art, and one that needs to be learned. The right questions are the ones that give you meaningful feedback that you can take action on.
The importance of asking the right questions becomes obvious when you start to imagine scenarios that would happen if you asked the wrong questions. You'd waste a ton of time and resources working on the wrong feedback, which can be disastrous! It's best to think about the questions you're seeking the answers to, so you use your time wisely.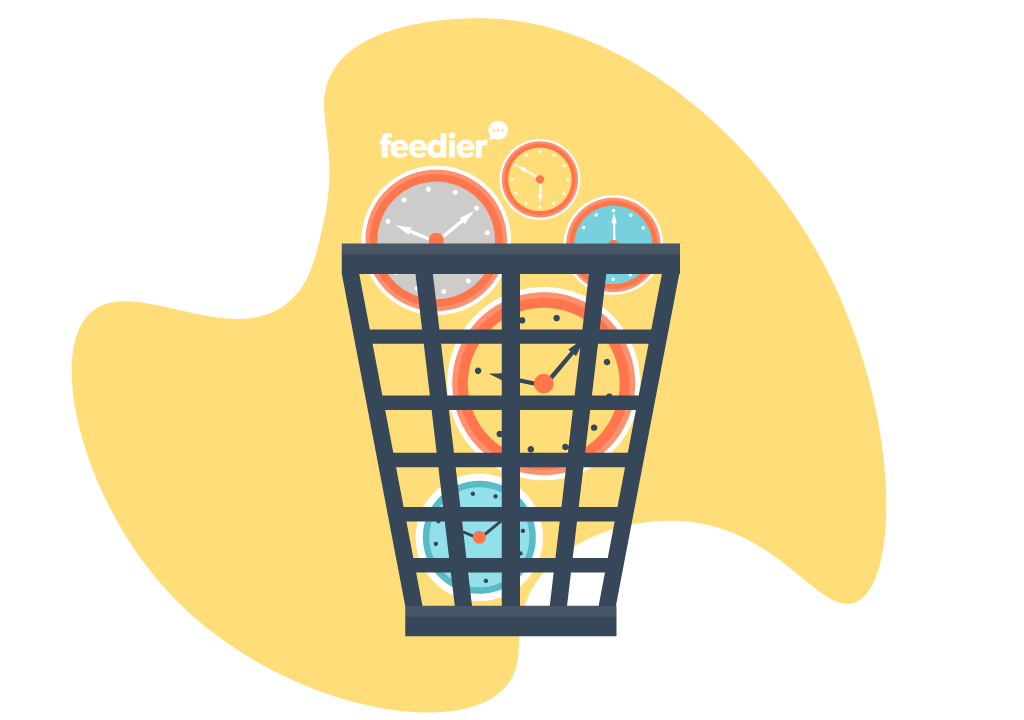 Here's a list of 10 questions you should ask to seek the best customer feedback. It's not a fully exhaustive list by any stretch of the imagination, but it will get you thinking on the right track!

#1: On a scale of 1 to 10, how would you rate your satisfaction with our product or service?
This question will enable your customers to think about how much they like your product or service, and give it a tangible value. This gives you a very realistic picture of how much improvement is needed in your product or service.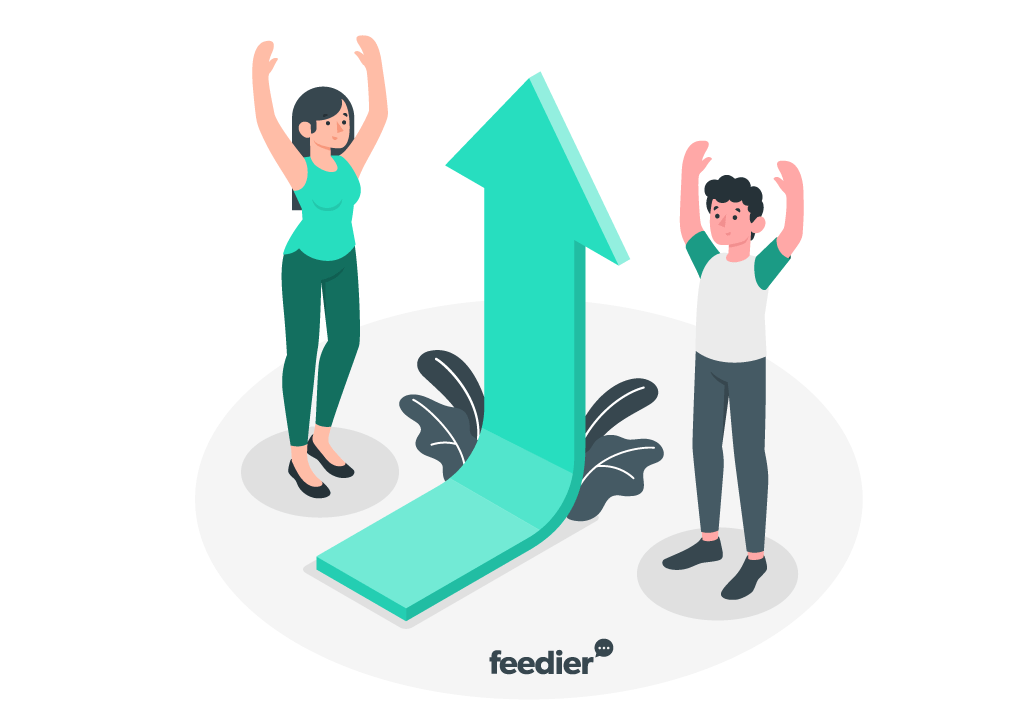 The understanding of where your business is, and how you'd like your customers to perceive your business is priceless. This question is key to unlock this insight.
You want to make sure your customers feel awesome about your services!
#2: What could we do better or differently to meet or exceed your expectations?
If there's room for improvement, you might as well know how you can improve! And what better way to do it than to ask your customers directly and hear it straight from the horse's mouth!
That's why it's so important to know which pains you're currently addressing, and which ones are lying unaddressed. Your customers will gladly share with you how you can do better to address their needs holistically so they keep coming back to you.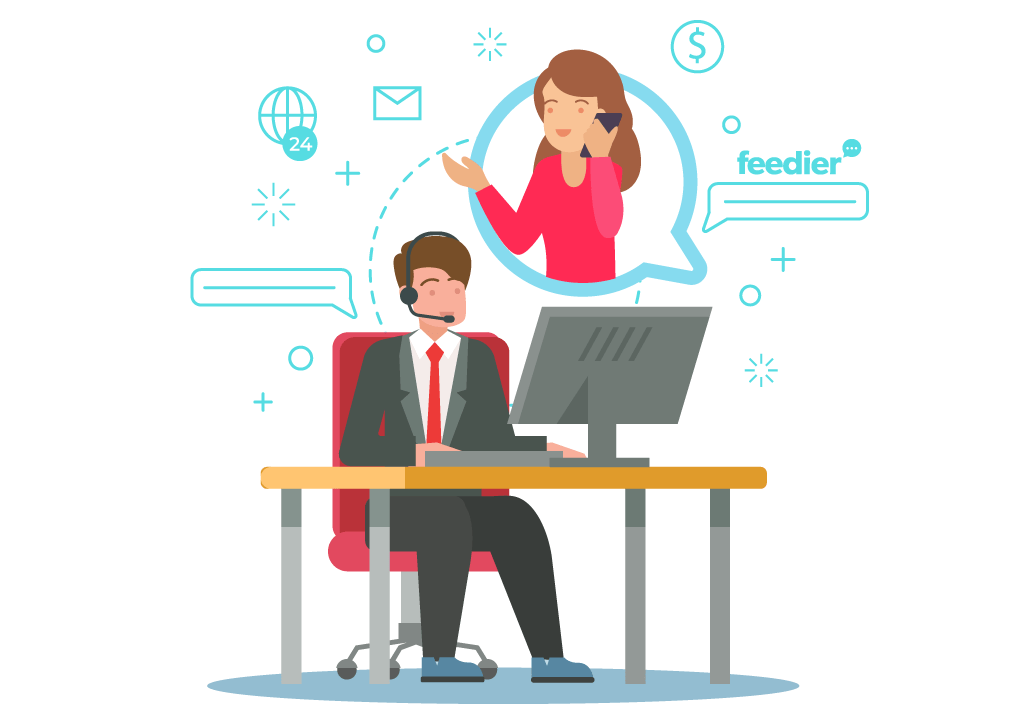 You must check on your customers to find out if you've met their expectations once you've provided a service. Continually keeping in touch with your customers to find out what they're thinking about you is the key to make this a constructive exercise.
#3: How likely are you to repeat business with us?
Accurately assessing how likely your customers are to come back and repeat business with you will uncover how sustainable your business is.
If your customers express an interest to keep returning to you, there is a good chance your business will not just survive, but thrive in the future! The long term viability of your business, is determined by how many customers you will have in the future.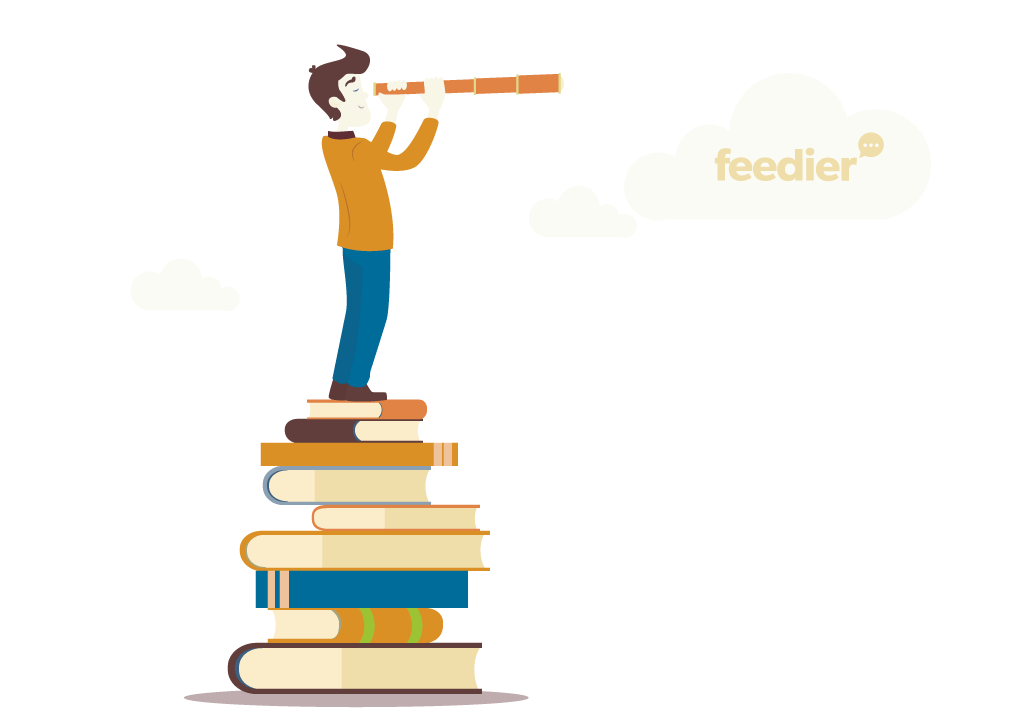 Asking your customers how likely they are to repeat business with you is a great insight into how serious they are about transacting with you. This will also give you the opportunity to accurately assess the 'lifetime value' of a customer, and also decide the future direction of your business.
#4: What was the most memorable thing during your interactions with us?
This is a very meaningful question to know which parts of a customer interaction are 'emotionally memorable'. Remember, customers are human beings at the end of the day, and they're transacting with you for emotional reasons, especially if you're a B2C business. Your goal is to make sure you're creating an amazing experience for your customers!
The answer to this question will reveal how you can build a deeper emotional connection with your customers, so they start to love your products and services.
Think about a company like Zappos, for instance. They're known for providing great customer service, and creating memorable moments for their customers through their service. In most of their interactions with customers, they're willing to talk outside the realm of what's 'business as usual' just to ensure the customer interaction ends positively.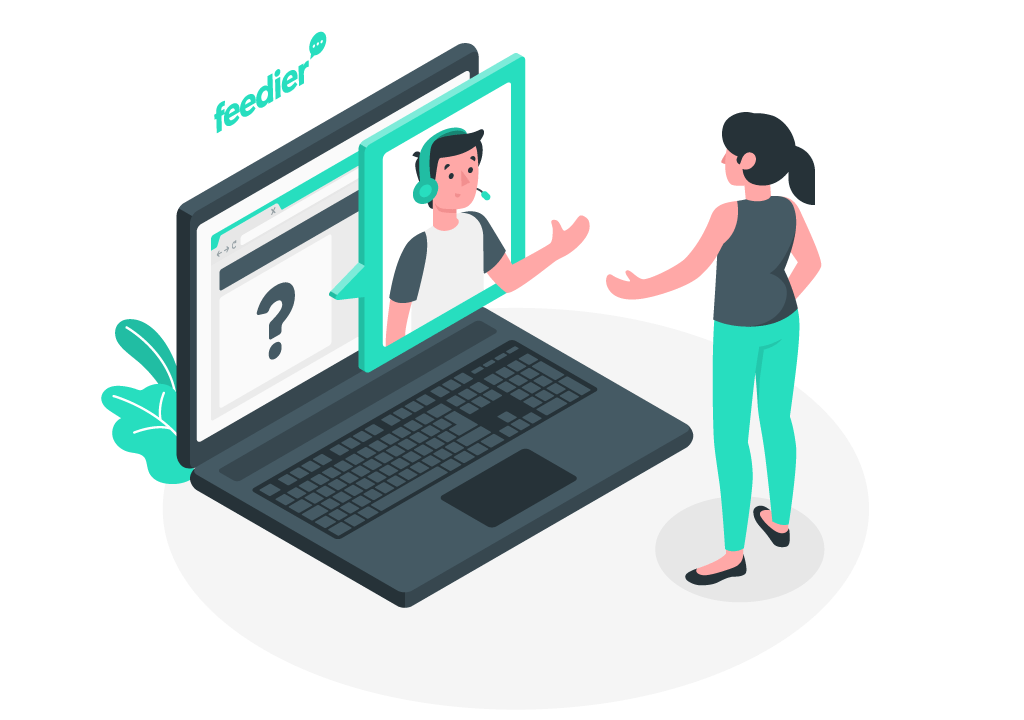 Zappos is constantly seeking customer feedback, specifically around how to be better around creating meaningful experiences for their customers. And you should do the same, no matter which business you're in!

#5: Have you done business with similar businesses? What did you like or dislike about them?
This is a clever question to ask, since it tells you how your customers feel about others who're in the same industry as you. If they like them much more than you, you need to be concerned!
This question will reveal to you how you're performing against your topmost competitors. That doesn't mean you need to copy them. What it does mean is that it will help you become aware of what your customers like and dislike about your competitors, so you're aware of what's happening in the marketplace.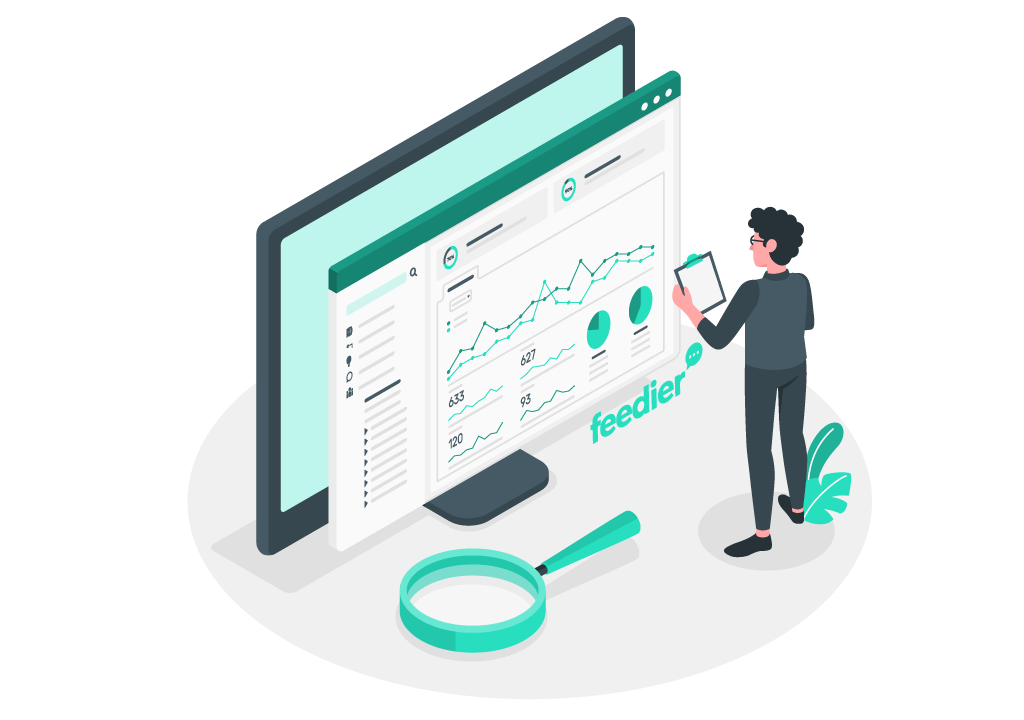 You must know where you stand in the marketplace, and how your customers are thinking. This is a smart way to know any threats and opportunities you can take advantage of to better meet your customer needs, while also building your core competitive advantage.
#6: If this was your business, what would you do differently?
This question gives your customers a sense of ownership. They'll start thinking about your business as if it were theirs, and start to make suggestions about how they'd handle it. This usually leads to a whole ton of ideas, since customers will reveal to you what they truly want.
(Image Source)

Another reason why you should ask this question is because your customers will learn to empathize with you, and work collaboratively with you to help you improve your business. If you can win the active participation of your customers, you'll be more agile and lean into your product development endeavors.
#7: Why did you choose to transact with us? Are you satisfied with your decision?
Knowing the reasons behind why your customers buy your products and services will help you learn a lot about why you exist, and what you should continue doing. You'll find your sense of purpose, and strengthen it!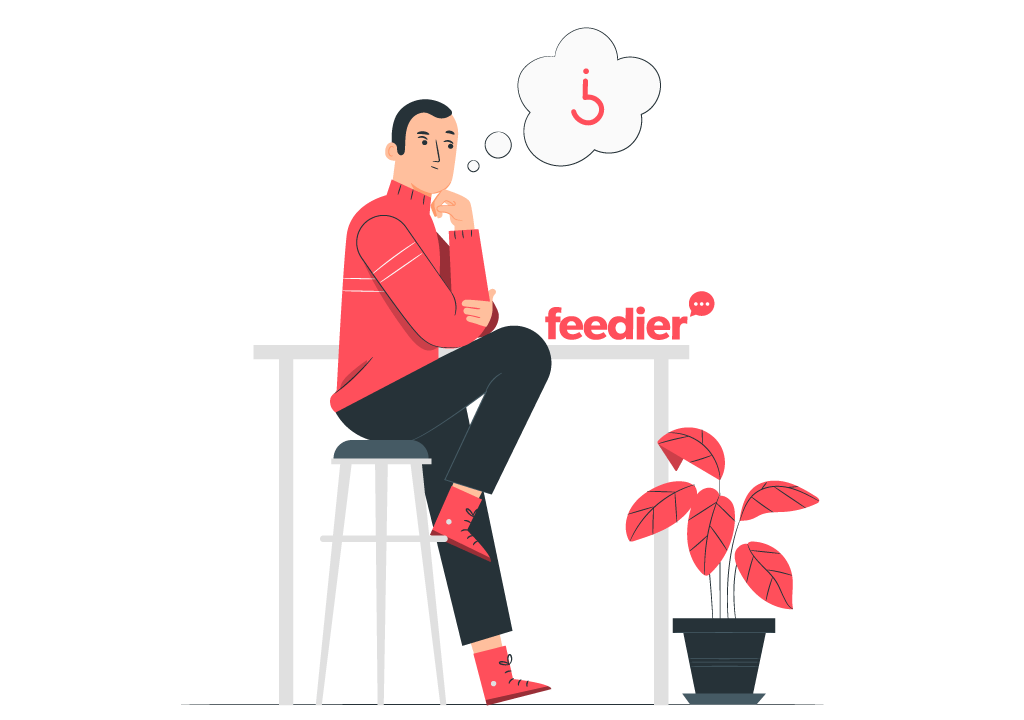 As Simon Sinek says, "Know your why, and the 'what', and the 'how'" will fall into place! This question will help you discover exactly that. But not just your why, the customer's why. And this will help you shape your why too.
#8: How likely is it that you would recommend our product/service to a friend? Why?
If your current customers want their friends to know about you, there's a good chance you're winning their hearts. Leveraging your current client base is the easiest way to both, build your business, and know if your customers will reveal your business to their social network.
If on the other hand they reveal to you that they're not interested in recommending your products and services, that's an opportunity for you to delve a bit deeper to figure out why.
(Image Source)

#9: How would you describe your overall customer experience with us?
This question is very helpful in getting a 'birds eye view' about how your customers feel about the overall customer experience with your company. These insights will help you refine your user journey maps, empathy maps and service design maps.
Once you have access to these insights, you can dig deeper to uncover opportunities for service and product innovation, or enhancements.
#10: Is there anything else you'd like to tell us to help us serve you better?
You should always include this question as the last question you ask in your surveys or while collecting customer feedback. It will ensure you haven't missed out on anything and capture any random or ad hoc thoughts your customers have about your business.
Use these questions in your customer feedback surveys, or in your conversations with customers to uncover what's really going through their minds when they're using your product or service. You'll be pleasantly surprised at what you'll discover along the way!
Scott Miraglia
Scott is the CEO of Elevation Marketing. He is a balanced risk-taker with nearly three decades of experience starting and growing advertising and marketing agencies. His business acumen is matched with a drive to build creative teams that thrive in open, collaborative work environments. Scott seeks out the best creative individuals, not only to provide quality service to clients, but to also help shape the future direction of Elevation Marketing. He remains dedicated to helping his talented teams develop unique and effective integrated marketing programs that help employees realize their full potential while serving up impressive business wins for clients.
Make the most out of Business Experience today