The era of loyalty program began in the 70s with the concept of award-winning miles by airline companies. The early successful loyalty program example was the Frequent Flyer program from American Airlines.
Since then, more and more companies are implementing loyalty programs as a better connection between the company and the customer;
According to Bond, the top five sectors in which spend increases when a consumer is a member of the loyalty program are:
The customer gives their personal information and agrees that the company uses them to improve sales. At each payment, the customer gives their loyalty card or code in the mobile application and realizes benefits.
In this way, customers tell the merchant about their habits.
Companies must continuously work on improving their products and services.
If they don't, there are new companies with new products who will easily erase them from the market.

Excellent customer experience, customer retention, the appropriate reaction to customer dissatisfaction, bright areas of the business to improve and maintain the quality of products and services following established standards.

When designing and building a loyalty system, the main goal should not be the profit of the company.
Consumer satisfaction and better user experience must be a priority. (read our CX ultimate guide)
Before diving into more loyalty program examples, let's cover the different types of programs.
Types of Loyalty Programs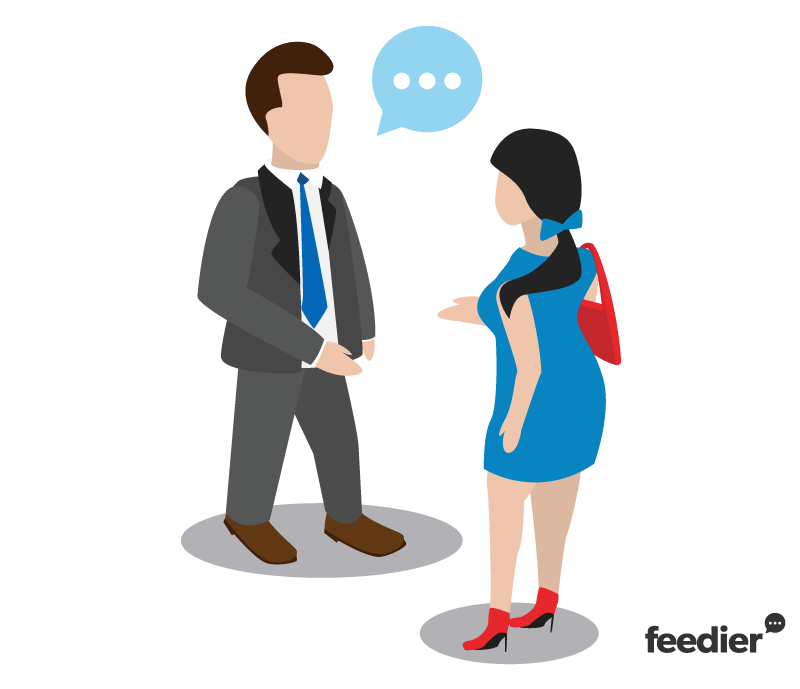 The goal of each loyalty program is to maintain a long-term relationship with the customer.
But also to work on the customer's satisfaction regularly.
More and more users access loyalty programs through their mobile devices.
What are the different types of loyalty programs?
1. Points Loyalty Program
The Point Loyalty Program is considered the most frequent loyalty program. Points are earned for different behaviors, such as buying, visiting stores, or downloading an application.
It is based on the principle: you spend more, and you will get more. This is very much the answer to those consumers who pay a lot.

When a customer buys a product or a service, he gets a certain amount of points depending on the purchase. That can be a discount or some special treatment for the buyer.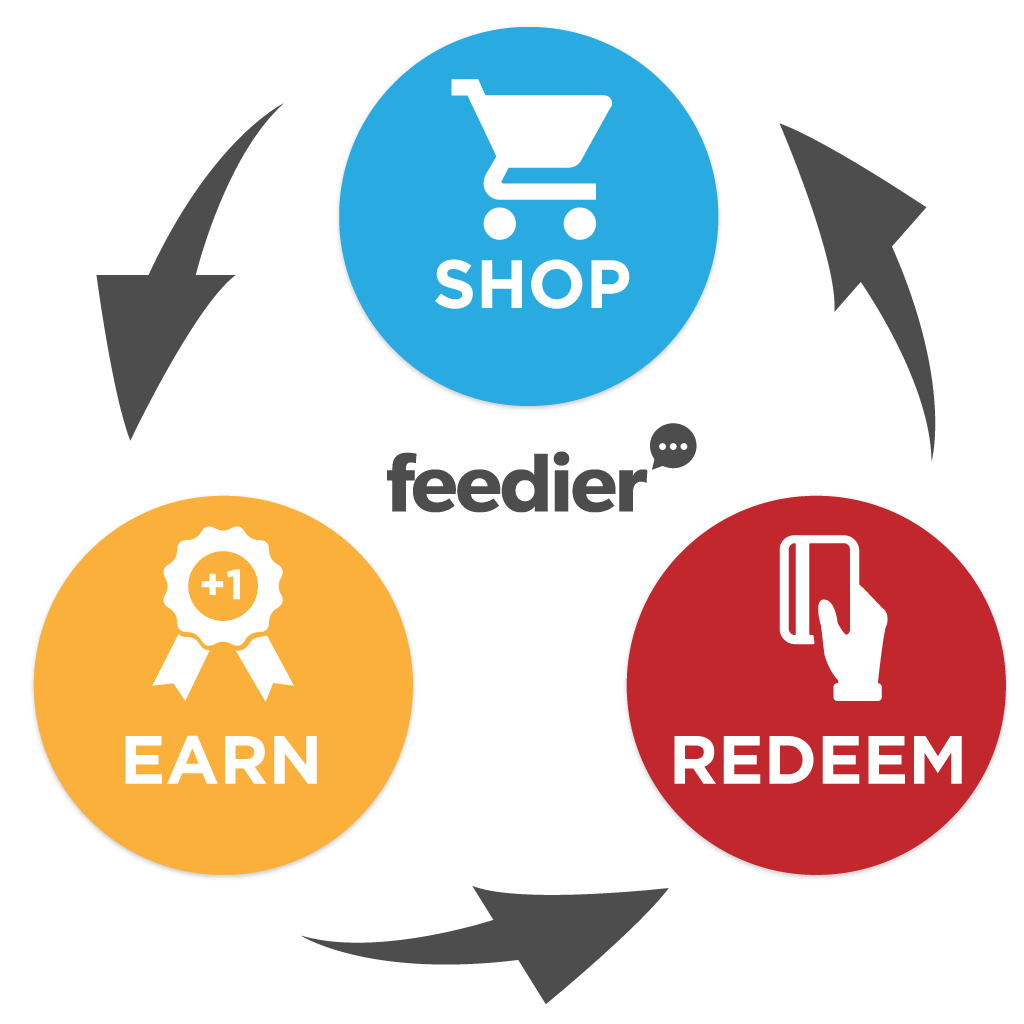 Point loyalty programs can get excellent customer information that is important for making business decisions, and one of the main drawbacks is that the rewards are somewhat more expensive than other types of loyalty programs.

2. Tiered Loyalty Program

The tiered loyalty program is based on the fact that buyers will get more rewards as they buy more.

In accordance with this, it uses multiple levels of a system that rewards the primary loyalty and encourages more purchases.
This type of program provides two things – fast customer satisfaction and rewards.

It is essential to communicate with consumers as they want to know what the benefits of loyalty programs are, how much they currently have points, at what level they are now and how much they have to spend to reach a higher level.

A satisfied customer here will repeat the purchase but also, he will be ready to buy the product at a higher price.
It is common practice to use this loyalty program in the travel industry.
3. Value-Based Loyalty Program

Value-based programs are intended for those who focus on charities. Let's say you have an online store with eco-friendly products. Your target audience is ecologically aware, and you are willing to do everything to have more people engaged in saving our planet.

Then the loyalty program is a great way to show them how it means to you.
Once a customer buys an eco-bag or eco-food from your store, he or she gets a certain number of points he can use in future purchases, and you donate a certain amount (for example $50) dollar to an environmental organization that works in your neighborhood.
What's important here is transparency – your customers want to know how much you have donated to a particular organization and how much donations helped to develop the organization itself.
A value-based loyalty program is specific because you connect your customers to a deeper and more emotional level.
4. Coalition Loyalty Program

The Coalition Loyalty Program enables sellers to extend their rewards outside of their loyalty program to deliver more value to consumers than they would with a stand-alone program.

Such programs allow for quick and easy placement of relevant offers to the mutual satisfaction of the members and partners of the program.
Also, users can collect points and utilize the benefits of all card partners.

By participating in the program, users receive relevant bids and benefits created according to their buying habits and needs.
We will now cover our last loyalty program example.
5. Non-Monetary Loyalty Program

The non-monetary loyalty program is an alternative to conservative loyalty strategies.

Like the Peiguss (2012) says, non-monetary rewards are created around customer values. Loyalty programs that use this do not offer monetary incentives but, rather, offer value-centered incentives that entice customers to buy.

In order for this loyalty program to be successful, you must truly know the target group. Market research is needed to select the best strategy and to see which form of donation the customers prefer most.

There is another loyalty program example that must be highlighted. We are referring to the no loyalty program where the brand is so strong and doesn't need any program.
Certainly, the most famous example is Apple. When the release date for a new Apple product is announced, people around the world decide to camp for a few days before in front of the Apple stores, just to get the first one to snatch their product; without any discounts or similar delays in purchasing.

If you are not as lucky as Apple, let's deep down and see what loyalty program examples you can use in your loyalty program.
E-commerce Loyalty Program Examples
According to McKinsey & Co, the subscription e-commerce market has grown by more than 100% a year over the past five years.
One of the best points loyalty program examples is Walgreens, an American company that operates as the second-largest pharmacy store chain in the US.

When you shop at Walgreens Ap, you just need to use your Balance Rewards membership to clip coupons and save instantly to check out. You can track your Balance Rewards points and save them at the register or earn Balance Rewards for healthy choices.

For example, for every $50 a customer spends on beauty products, they will get 5,000 points. These points can be redeemed for discounts on future purchases. Also, you can save extra if you unlock additional savings – you can get paperless coupons, special promotions, and members-only offers.
Coalition Loyalty Program Example
Danish online beauty store, Matas is a convenient example for Coalition Loyalty Program. Matas has partnered with more than 15 other companies, and users can gain points when buying from any of the partner companies.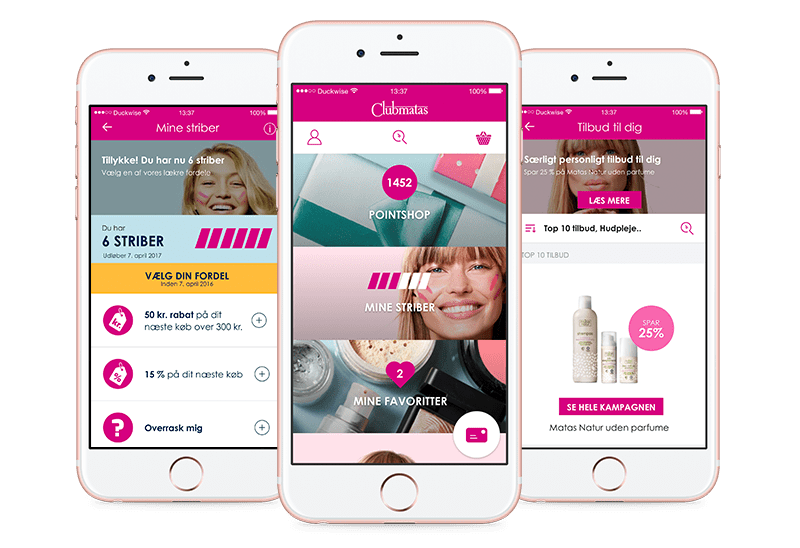 They are united under the name Club Matat involving more than 300 stores across the country which sell perfumes, cosmetic and healthcare products. Users sign up for a Matas account and use points to buy different products.
The program improves better user experience, enhances the brand strength and encourages sales to all partners, and the customer gets as many excellent products as possible.
Retail Loyalty Programs Example
Some more examples are Costco Wholesale where buyers get discounts on the purchase, especially for wholesale. One particular feature is that it is all offered in bulk and makes it easier to buy all the desired products.
Costco has created a unique customer experience. It has access to the membership card with access to warehouses that are full of products for everyday use. Costco's greatest advantage is that a wide range of services can be found in one place.
The more you buy, the more points and discounts you will get.
There are still many e-commerce businesses that use reward systems. Some of them are Amazon, Grow & Behold, Sophie & Toffe, Kiehl's, Incircle at Neiman Marcus, Bulletproof, and others.
Fantastic Services loyalty program is another great example where you get exclusive access to offers and special discounts.
Mobile App Loyalty Program Examples
A report from Vibes shows that 77% of smartphone users say receiving surprise point/rewards, exclusive content, and special birthday/anniversary messaging would have a positive impact on their brand loyalty.
The most famous example of a tier loyalty program is the Starbucks Rewards program.
Everyone knows about Starbucks, but you may not know what benefits you may have from using their products. You can earn stars in many ways – at Starbuck stores, in grocery stores, in the mail, on double-star days, or in and out of Starbucks stores.

There are two levels on the app – one is green level (0-299 stars) and second is gold level (300+ stars). At green level, you earn 2 Stars per $1 Spent, you get Birthday Reward, you can Pay through the App, Order Ahead, get free In-Store refills and you will be invited on member events. Gold level follows after 300 collected stars.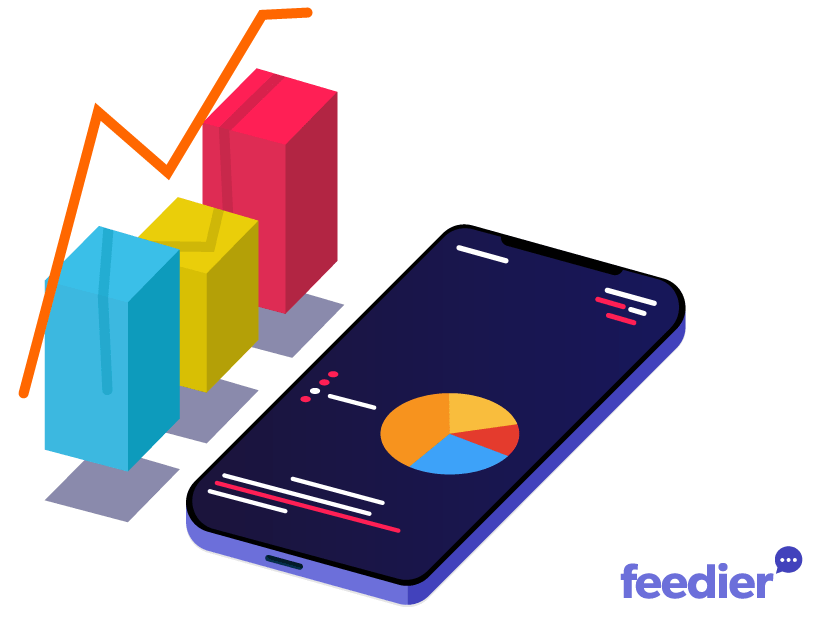 Then you get monthly double-star days, personalized gold card and be rewarded after every 125 stars.

Another great example is Uber – transportation network company from San Francisco.
They have one of the first significant applications that came out with a loyalty system. Users love the Uber application for free rides and discounts on driving. Uber drivers earn every interaction, which gives an even better impression of Uber himself, placing his drivers in the first place.
Uber's application also includes a VIP element – riders move gold, platinum, and diamond levels and thus earn more money and free upgrades za UberBlack and accelerated points earnings.
Some of the other examples of mobile apps with amazing loyalty programs are Sephora, Cumberland Farms, Jamba Juice's, Kroger, Sweetgreen, and others.

We have covered additional examples in this article.

Gamification Loyalty Program Examples in SaaS
Software as a service (SaaS) is a model for the distribution of software where customers access software over the Internet.
In SaaS, a service provider hosts the application as its data center, and a customer accesses it via a standard web browser.
Gamification is the application of techniques and elements of the game to everyday tasks and business processes.
It consists of points and levels, resource collection, challenges, missions, and social components.
Gamification is undoubtedly the future recognized by the world's largest companies and used in communication with customers, promoting and applying new products, and even in internal efficiency-enhancing processes.
Below are some examples of gamification in SaaS.

CommercialTribe is a SaaS platform for training, development, and onboarding of sellers and managers.
They use innovative approaches and activate coaching among managers and provide them with clear recommendations and guidelines.
They are trained with interactive quizzes and videos and rewarded with point cards, particular highlights, and by giving them star evaluation depending on the achievement.

Twitch is a platform for game video streaming. It adapts a lot of gamification techniques, and there are several reward systems.
Just a few of these are the Drops – awards you get for just watching shows and thus increasing the engagement of the user.
Also, users can become premium members and make money in the game. So they can conquer and change vehicles, skins, characters, and virtuals currencies.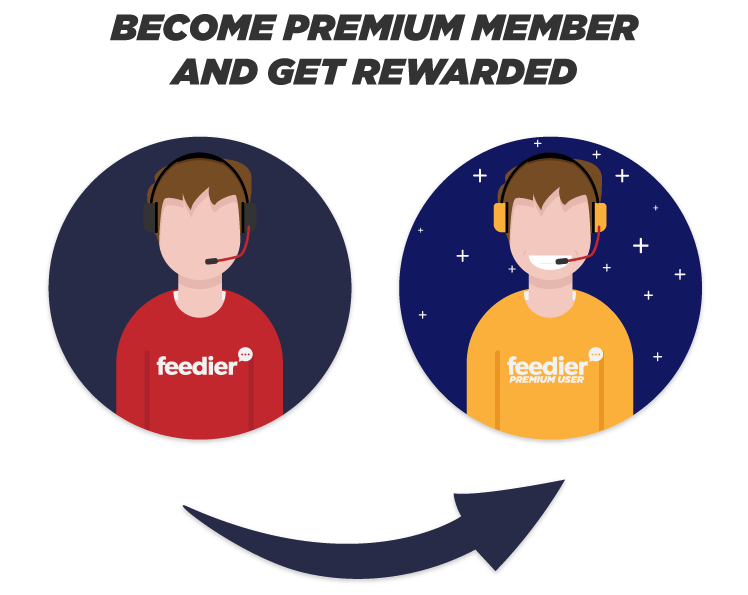 In the end, some loyal users are rewarded by custom loyalty badges, and some of them are Base Badge, 3-Month Badge, 6-Month Badge, 1-Year Badge, and 2-Year Badge.

Quuu Promote is a marketing automation tool that adjusts game mechanics to increase user engagement. The more benefits a user uses, the more rewards it gets.
Quuu helps brands and bloggers share their content in relevant places and reach their targeted audience.
In addition to being easy to use, Quu rewards content that reaches a large number of users with free credits. Twenty-five badges can be won and indicate the goals to be achieved. The higher the goal is to get more free credits.
There are several more examples, and that are Khan Academy, Badgeville, Classdojo, CodinGame, Corsica, Habitica, Todoist.
Wrap Up
Use your customer feedback to create the best loyalty program for your business.
You can check our feedback tool for more details.
Loyalty programs are usually a combination of different things. We can mention discounts, gifts for purchase or birthday gifts, points for purchased products, extra points.
Loyalty programs encourage the customer to feel more satisfied, but also to spend more.
You can also learn more about loyalty programs for your website in this article from Dreamhost.
Companies recognize the importance of mobile app as compulsory in the loyalty system of their loyal customers.
What about you?
About the author
Iva Mikić is a marketing assistant at Factory.hr – design and development of mobile and web applications. Iva has 3+ years of experience in content marketing and copywriting for one of the most student influential Croatian news portals. When she's not writing, she loves to read books connected with marketing, writing tips, and economy.
Make the most out of Business Experience today