Mastering and increasing customer loyalty is a crucial component of business success.
It is that X-factor that holds the power to convert one-time buyers into repeat customers.
The only problem is that there are no shortcuts and easy ways to inspire loyalty. Constant sales pitches and blatant self-promotion can take you only so far.
This is not to say you are powerless. Far from it, you can rely on a variety of tried and tested tactics.
But first, why should you care about customer loyalty?
Why is customer loyalty important?
Your customers are the most important piece of your business.
No customer means no business.
You might be thinking,
"Why should I implement a strategy for customer loyalty?"
Simply because the more loyal the customers feel to your brand, the more likely they are to recommend you.
Besides this, increasing customer loyalty means increasing the lifetime value of the customer for most businesses and reduce churn.
In other words, it costs seven times more to acquire a new customer than to retain an existing one.
And lucky you, there are many ways to improve loyalty.
The ultimate goal is to nurture meaningful relationships through a clear understanding of your customer's needs. This will make you capable of repelling attacks from your competition and standing the test of time.
With such a rock-solid groundwork in place, you will not only stay afloat but reinforce your bottom line.
So, let us get down to business with our eight strategies to increase customer loyalty and reduce churn.
1. Create the best value proposition ever
First off, come up with a compelling value proposition. Explain in detail who you are and what you stand for.
But, instead of writing to your general audience, note that you are better off targeting specific buyer personas.
For good measure, doing research into confirming your ideal customer is actually valuable will save you lots of time and money in the long-run.
You can conduct some A/B testing of your audiences to make sure your product or service really resonates with your target audience.
Having a tool where this feedback can be tested, recorded and organized in one place over time is what will help you find the winning formula.
Basically, upon receiving your questions, your customers should identify their pain to your solution and be tempted to purchase your product or service as a way of solving their problem.
2. Build an engaged community to retain customers and make them advocates
It's always useful to aim at employing booming social channels to cultivate a faithful community around your business.
Tell your story on a daily basis via a steady stream of posts, comments, articles, videos, and images.
You can use tools such as Mentions, Awario or Falcon for social listening. Take part in lively conversations happening around the clock and do not shy away from adding a personal touch.
Bear in mind that social monitoring tools help easily pick up brand mentions (including common misspellings).
The best way would be to gather feedback directly using an in-app widget to display within your community.
Get scores of how your community members are feeling at any given moment, then act on them by connecting with your department heads and seeing where you can improve.
3. Garner social proof
One of the best tools for reinforcing your brand's authority and credibility is social proof. This refers to the positive influence you exert on social media. There are many ways to go about developing your position.
One way is to share statistics and infographics published by reputable sources.
Another could be by asking your customers to write reviews and testimonials on websites like Yelp or G2.
Having your most loyal customers writing these reviews will put you in better standings on ranking websites. Filter by using a platform that can efficiently tell you your most satisfied customers, and send bespoke campaigns to different cohorts.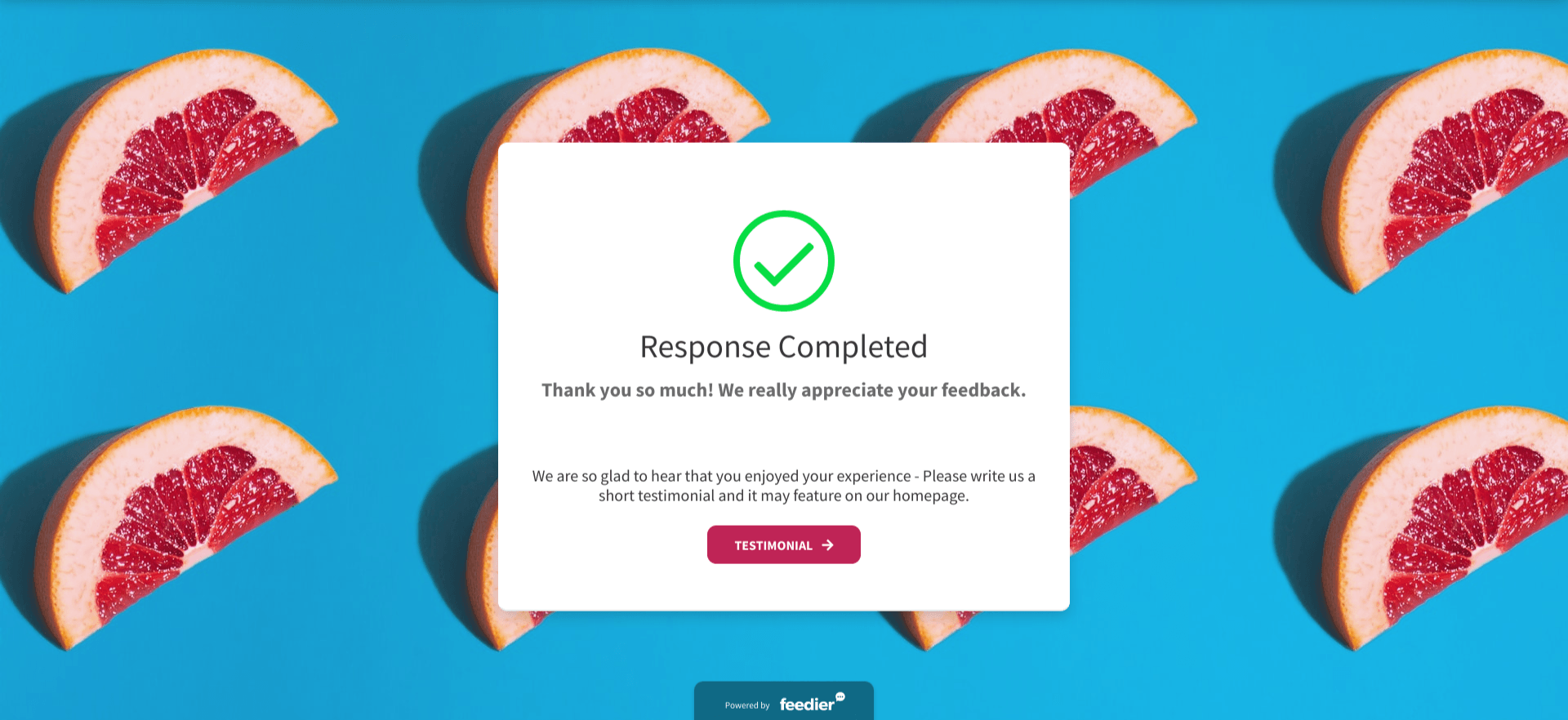 Trigger the fear of missing out (FOMO) in people and showcase your favourite reviews showing how you can be trusted.
4. Customer Service is the key to Customer Satisfaction
Customer service plays a major role in breeding loyalty. So, take a moment to observe your business from the standpoint of your customers.
Most consumers expect the brands they follow to react in a matter of just four hours. This may seem hard, but implementing chatbots to your social channels or website is a great tactic to make it easy for people to contact you at all times.
Use clear case management to get your customer's issues to the correct department effectively.
By using a bot you can offer a round-the-clock representative to help triage your customer requests. This can then be picked up using an integration to a Feedback platform where individual departments or users can be assigned feedback that they can deal with.
In the process, you will boost customer satisfaction and avoid negative word-of-mouth.
And you can even manage to turn the unhappy customers into loyal fans.
5. Foster an amazing user experience (UX)
Having a great website and mobile UX is a powerful vehicle for driving customer loyalty.
If you do not have a business site, it goes without saying you should build one.
But, brands that have established their online presence should not get complacent, as they need to continually do a lot to fine-tune it. There's improving site navigation, loading speed, and clarity to name a few.
In case you lack in-house skills and resources to take on this feedback into web development, do some online research and find agencies that specialize in creating functional websites.
Not sure how to improve your existing UX? Collect website feedback.
It is important however to look beyond mere visual appeal and facelifts. Getting feedback during different touch-points of your user journey is key in improving the overall user experience.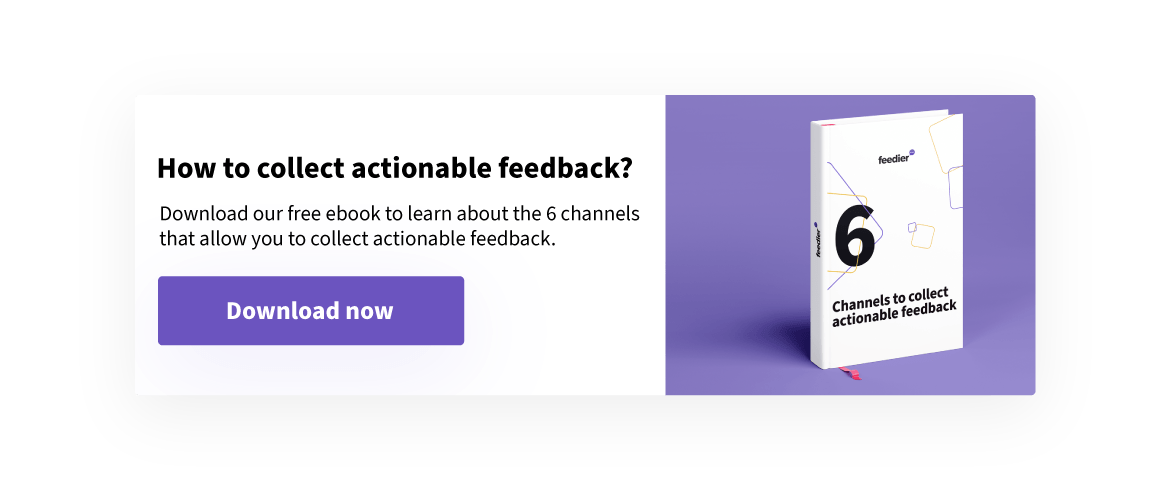 The investment should pay dividends down the road.
6. Talk to your customers and listen to them
When caught up in the process of maximizing customer acquisition, it is easy to overlook your existing customers.
You cannot afford to make this mistake because they offer immense value, churning customers are very expensive, and anything you can do to reduce churn rates will help your overall business maintain a healthy balance sheet.
Your aim is to keep your customers hooked to your solution and wanting to come back for more.
The main takeaway here is to never stop learning and improving your customer service and marketing campaigns and understanding the motivation of the customer as well as how you can make their life easier is key to brand loyalty and customer retention.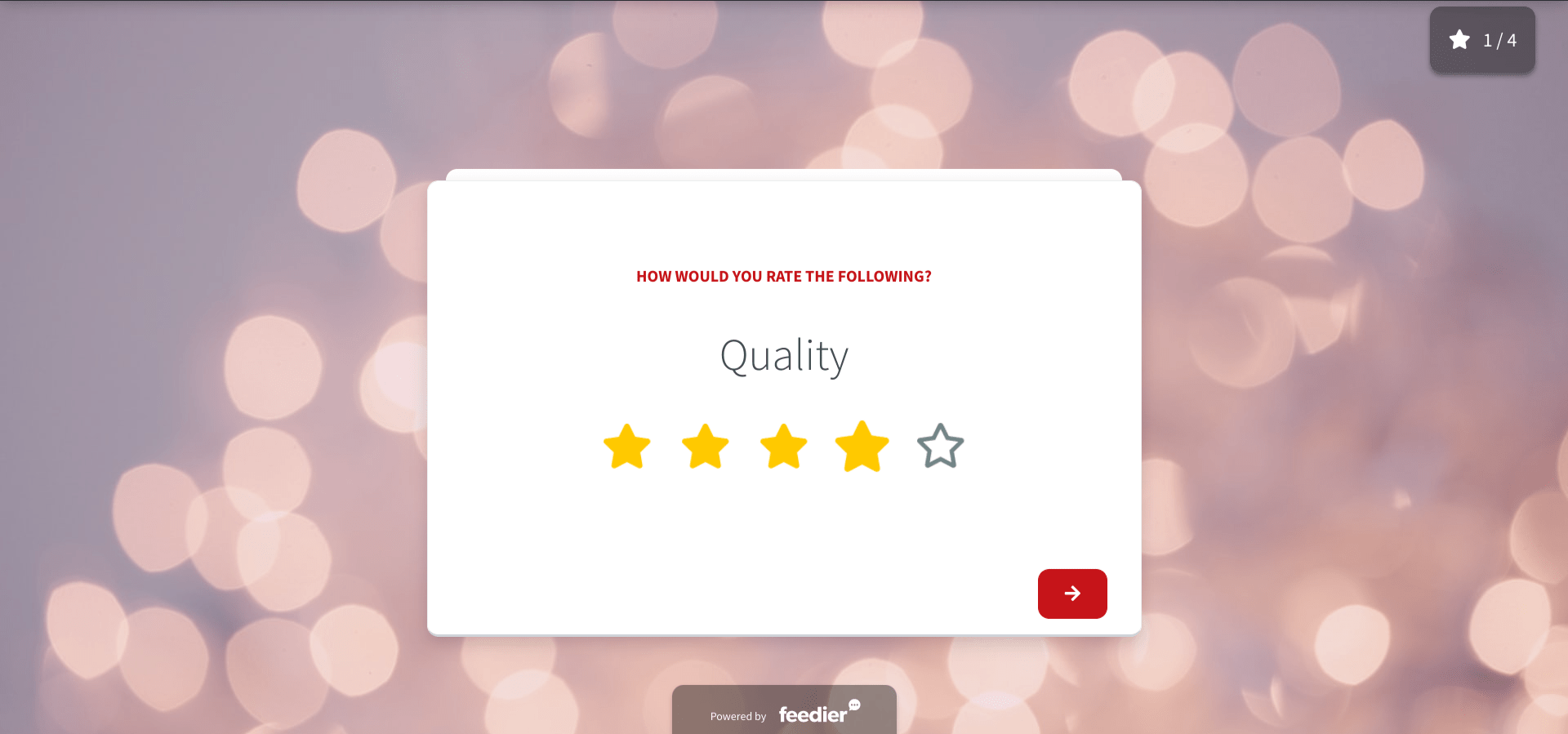 7. Assemble a strong team
Employees are the heart and soul of your brand. They should possess skills and expertise, but also carry your culture and company's mission.
To ensure this sort of internal brand harmony, you need to have a comprehensive recruitment policy in place and prepare thoroughly for interviews.
While at it, communicate your expectations clearly and define roles and responsibilities.
And once the newcomers are onboard, give them training and career development opportunities.
You can measure this training using a direct integration from your HR Tools/Database software to a feedback management platform. In this way, feedback can be automatically taken during different stages of your colleagues learning and development in the company.
Encourage them to share their tips and advice via social media or blog posts.
Feature them in interviews and interesting behind-the-scenes video shedding light on daily life at the company. Avoid hiding behind that cold corporate façade: put the best face forward.
8. Embrace transparency and responsibility
In the information age, modern customers are highly tuned in to how transparent and responsible businesses are.
To send them positive signals, acknowledge your mistakes and take responsibility for them. Shed some light on how you do business and adopt best industry practices. Never obfuscate information.
You can explore ways of enhancing your environmental and corporate social responsibility by backing local green movements and taking a stance on issues that plague the community.
Consider purchasing from local suppliers and in a way that is sustainable. See to it that management, executives, and employees remain on the same page when it comes to these goals.
Finally you can display your customer feedback openly on your website by embedding specific feedback reports that display your live satisfaction score as feedback comes through.
This level of honesty will put you ahead of any other competitor and will show that you're willing to be transparent on how you interact with your customers.
These are great examples you can pick up to increase customer loyalty.
Brand loyalty examples
We gave you effective ways to build brand loyalty.
And they work.
Need proof? The following strategies are already implemented in real-life.
How can restaurants increase customer loyalty?
There is nothing better than using an example to put your point forward.
Here's how a restaurant may look to improve retention and build up loyalty:
Offer your customers an outstanding experience, service, and food.
Create a loyalty program: entice your customers to come back, and make their loyalty easier by offering them some sort of card or subscription to your restaurant. They will feel closer, more emotionally attached, and will want to come back.
Collect Restaurant Feedback: Get the clear understanding of the food, the service, and the overall environment. Reward the customers with a voucher so they are more likely to come back.
Make the process of giving feedback simple to use by attaching QR codes to each table. Remember, customers like to play.
Help them spread the word and become a brand advocate. For instance, nudge them to share their meal on social media.
How can service customer loyalty be improved?
Similarly to the restaurant setting, you will want to make your customers emotionally attached to your services.
Here's how:
Go further than simply serving the retail need. Offer them an experience
Create a compelling loyalty program that offers real benefits and not just another simple card to keep hold onto.
Seek feedback on a regular basis, understand what works and what doesn't work. Give them a reason to come back: their satisfaction.
Push regular sales and additional benefits for your most loyal customers.
Keep a track of your top customers and get updated in real-time if any were to start to feel poorly toward your brand.
How do you increase customer loyalty for an online business?
Loyalty for online businesses, or software as a service – aka SaaS – is not a walk in the park.
With the increasing numbers of online businesses taking up market share, and the subscription model of a SaaS, it has never been easier for customers to switch to another provider.
That said, as has been described all along in this article, there are strategies you can follow in order to increase customer loyalty:
A great example of an online company applying the 8 steps from above is ClickUp, the project management software.
They not only have great product, but they also have a rock-solid customer success team in place, always seeking feedback and actively responding to the customers.
They are also regularly asking their users for feedback and opinions in order to create the future of their software.
The reviews on Capterra speak for themselves.
Gaining customer loyalty pays off but you have to earn it
Customer loyalty is a driving force behind success, but it does not come easy. You have to treat people like human beings, not sales figures.
So, go above and beyond just pushing your products and services.
Show customer service excellence and keep the communication lines open by setting up real-time alerts on feedback. Be a problem-solver and continually look to improve your customer satisfaction by using smart reports. Build emotional bonds across touch-points along your customer's journey and uncover why your customers may be churning.
Empower both your customers and your employees and rally them around a meaningful cause.
You have all the ingredients to increase your customer loyalty.
Following the steps above, your next step will be toto boost acquisition and retention rates and spur referral traffic galore.
For ways on how to attract new readers, check out this guide on how to drive traffic to your blog.
Want more? Check out additional tips by Nightwatch.
Improving customer loyalty starts by understanding your customers, and what they have to say about you, go get some feedback now, value your customers, and offer them a great experience with Feedier.
Make the most out of Business Experience today