Customer satisfaction is essential to success
Customer experiences (CX) might make or break the business. Bad CX may cost your business billions of dollars and ruin its image. Enhancing the client experience may help your firm prosper.
This emphasizes the growing relevance of positive and delightful customer experience for your business.
"Last time, when I used an organized cab service and was mistakenly double-charged through both credit card and cash, it was surely a negative experience for me. My journey went back.
But to my delight, the service provider resolved the technical issue within a few minutes and I got the money back into my wallet for future use. Had the service provider not resolved my issue and that too in a timely fashion, I might have stopped hiring their cab services."
Whether it's customer service, product quality, or how people feel about the companies they've used for years, customer experience remains first.
Based on their experience, customers decide whether to continue doing business with a brand.
Explore the key reasons why improved customer experience (CX) is crucial and different steps to improve it.
Key Reasons Why Improved Customer Experience is Crucial
Builds a Perception of the Brand
When a customer interacts with a brand, be it by any means – navigating a website, using chat support, exploring products and services, they end up forming an opinion of the overall experience.
Good or bad, customers develop a perception of the brand.
This experience also establishes the framework for future expectations of the brand, if the customer returns.
Customer Experience, by far, is of vital importance and providing a delightful customer experience is of the utmost importance to any business.
Adds Value to the Customer Interaction
Every single aspect of the interaction with a brand adds to the overall customer experience. These aspects are:
Product Quality
Quality of customer support
User-friendliness and neat design of the website
Navigation
For offline stores, cleanliness is a key aspect that forms the first impression
Promptness, willingness, and courtesy of the staff to assist
The readiness of the product and its delivery time
Furthermore, the quality of services also includes that there are no noticeable errors or bugs in the running of the website.
Increases Customer Satisfaction Through Personalization
Every aspect of a business that interacts with a customer matters when it comes to customer satisfaction.
But, simply ensuring that your business and its services are customer-friendly is not enough anymore; you have to go beyond the routine to make your customers feel important and appreciated.
Personalizing your customer's experience makes for a greater impact on your business ethics.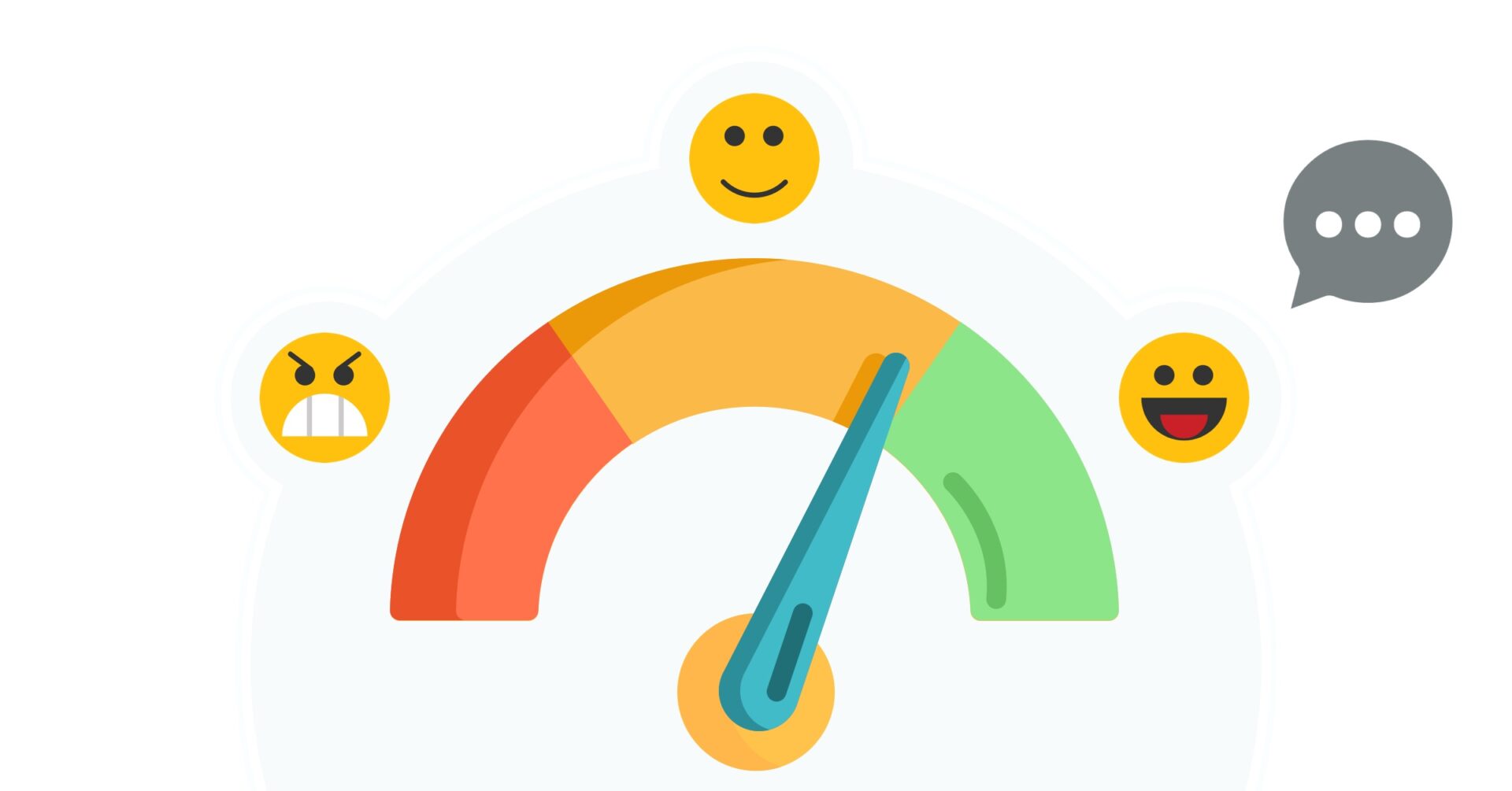 When customers observe a business owner's efforts that are specific to them, the sense of importance they feel goes a long way in ensuring Customer Satisfaction.
There are a number of ways wherein personalization takes the overall Customer Experience a notch higher:
Appreciation Emails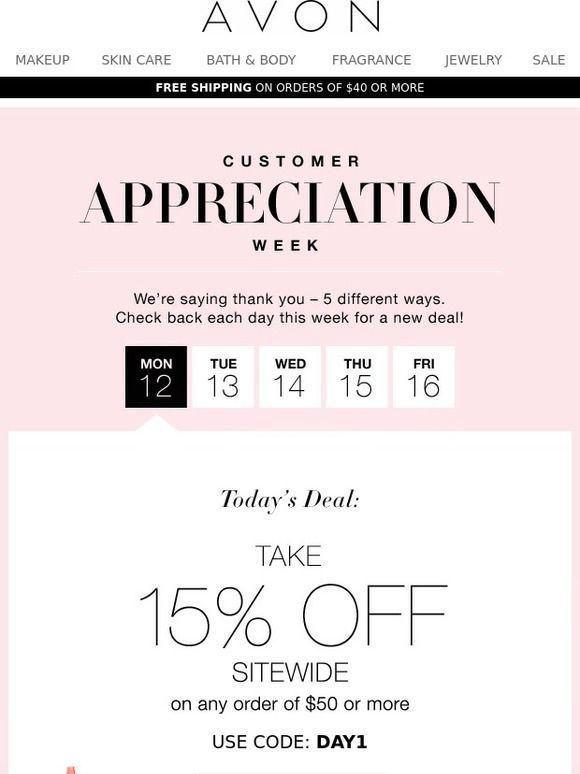 Sending an appreciation email thanking a customer helps to build rapport.
However, the effort should be given to highlight the exact reason for the appreciation being shown.
For example, send a "thank you" email after a customer has made the first purchase, or for being a returning customer.
Your email shouldn't come across as a typical mass marketing exercise as that would destroy the purpose of it.
Similarly, sending a personalized, handwritten note can be a better idea as it gives an even higher sense of appreciation to a customer.
This is true for every type of interaction. Whether the customer just ordered on your website, or filled in one of your feedback requests, be gentle and thank him or her.
Gift Cards or Vouchers
Sending gift cards on specific occasions like during a festive season helps in holding a customer to your brand.
Further, gift cards can be sent to appreciate a customer's loyalty towards your brand. Such a card or a voucher can have a discount for that particular customer which he/she can use on a specific product or on any future purchase.
Customers can also be rewarded in this way after they have taken a survey which is an important exercise in itself to understand the customer experience.
This way, they feel encouraged to take future surveys as well.
Loyalty Points
Customers who are loyal to your brand are highly valuable for your brand and they deserve to be treated special.
Loyalty points can be awarded to such customers and those points, for instance, can later be used as a discount at their convenience.
This can be done along with an appreciation email or a handwritten note to make things absolutely perfect.
Acquires Customer Loyalty Through Interactivity and Rewards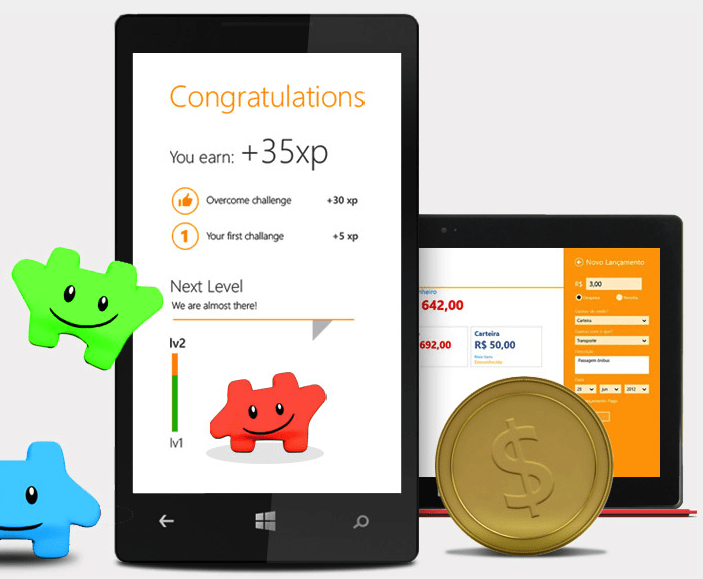 Keeping a customer hooked onto your brand is one of the key factors for gaining customer loyalty.
It's only logical, if a customer enjoys the interaction with your website and/or app, then you have a good chance of retaining that customer. This further creates or increases the possibility of him coming back to your brand.
Interactivity is a concept that was developed to increase client involvement and, as a result, to elevate the client relationship. Emojis, videos, and other methods that have the potential to increase interaction are now being used.
This strategy is being utilized to get the greatest amount of information from all clients to help businesses move ahead and quickly adjust to an environment that is continuously changing.
While some information is very crucial to the development and growth of any firm, this kind of communication makes it simple to share specific information without making it complicated. It has the potential to assist any organization in increasing sales while also reducing the amount of money spent on research and development.
The purpose is to constantly advance, keep consumers, and acquire new ones.
Earns You Word-of-Mouth Recommendation
Consistent good and satisfying customer experiences create a positive chain of future events.
A happy customer is likely to return for more business, thereby, leading to brand loyalty.
Moreover, as a business owner, your chances of getting recommended to new people through positive word-of-mouth increase.
Especially when happy customers recommend your business to their near and dear ones, it is likely those new people turn into customers almost instantly.
Strengthens Trust and Personal Relationships
Customer loyalty is a consequence of a customer's growing confidence in the firm.
However, it is a cycle, and the two may coexist.
It is to be anticipated that loyal clients would have unshakable trust in the goods and services. Both of these factors reinforce one another over time.
Makes Your Business Standout in the Market
Companies that enjoy the privilege of having loyal customers get the benefit of being looked at as reliable and trustworthy in the market.
New customers or potential customers get a sense of confidence that putting their time and money into such a company will not go waste.
This is advantageous in the face of the competition as the company starts to enjoy a strong reputation and goodwill.
Innovative Ideas to Improve Customer Experience
What could you do beyond having your bases covered?
Like creating a user-friendly, informative website and a good product and/or service on offer?
Communicate and indulge your customers as much as you can without appearing invasive. Engage them in ways that they feel productive with their time spent on your website.
This can be achieved by:
Enabling Customer Loyalty Programs
Loyalty programs are all about rewarding customers so that they feel encouraged to become loyal to your brand.
These programs are also about showing customers that their loyalty is being noticed and rightly appreciated by the brand.
An example of a loyalty program can be rewarding customers with discounts or points after they have made a purchase or purchases.
Customers can even use this kind of reward later to make future purchases. Additionally, loyal customers can be rewarded every now and then in a similar manner just to appreciate the trust they have been showing in your business.
Such offers and programs on the part of your organization help in retaining customers and prevent them from brand switching.
Today, Amazon Prime is one of the most prominent examples of a customer loyalty program.
Prime members of Amazon enjoy a number of privileges over normal members, like 1/2 days free delivery on purchases, unlimited streaming of movies and tv shows as well as early access to the top deals.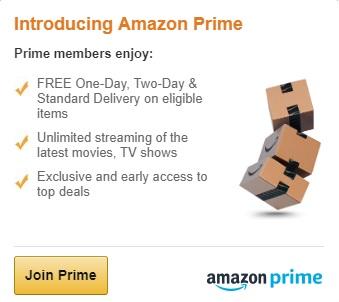 Remember, this is about valuing your customers, irrespective of how old or new they are to your business, making them feel important, happy and delighted; leading to great customer experience.
After all, 70 percent of buying experiences are based on how the customers feel they are being treated.
Using a Customer Support Software
For any business, its call center is one of the most challenging departments.
A call center ensures all kinds of questions and complaints from customers are resolved as quickly as possible while keeping the quality of the communication absolutely topnotch.
And with so much data flowing in and out, it is vital that everything is properly organized so that the quality and speed of work are not compromised.
For this reason alone, call centers are perhaps the most ideal physical scenarios, where employing a customer support software, like help desk ticketing system and live chat, make perfect sense.
Let's understand this better by taking the example of a case.
Ticket Alternative's inbound call center is dedicated to ticketing and the challenges that a ticketing system presents to businesses.
As its call center primarily supports the boutique ticketing agency, the call center offers excellent service to its clients.
Acquiring a Customer Experience Solution
Customer Experience (CX) is at the core of any organization, so taking the time to listen to the customer, understand how he or she feels about the product or service, and then starting to innovate and change the way you operate is critical.
The process of collecting customer feedback for each service or product in a company and analyzing the results over time is complicated, and you may find it tough to centralize everything in one place and evaluate the findings afterwards.
It is critical to look for platforms or interfaces that can assist you in gathering all of this information and making suggestions to the company in order to move things ahead in the Customer Experience process.
To give you an example of something more real, Feedier is a highly intuitive and secure Voice of Customer dashboard that guarantees that customer satisfaction is at the center of any company's strategy. It combines your operational requirements by automatically distributing and allocating input to the appropriate departments using its own customer experience module.
This will undoubtedly assist you in increasing your customer satisfaction rate, building a larger audience, and increasing your revenue.
The Bottom Line
Although you, as an organization, set your brand promise, it is the client who judges whether or not your brand has lived up to its promise.
In addition to employing and training customer service personnel, you should provide them with the tools they need to provide excellent customer service.
Your company's objective should be to not only meet the expectations of your clients, but also to keep them as customers.
Always be present for your consumers and maintain a high level of consistency.
Make the most out of Business Experience today