In today's tech-savvy world, small business owners are taking their brand to the next level through digital marketing. These digital marketing strategies include advertising techniques done online such as email marketing, social media influencing, blog posting, paid search, SEO, and content creation.

Designed to reach a large audience, digital marketing has replaced most types of traditional marketing. After all, it has an exceptional ability to market on a faster and larger scale without compromising efficiency and convenience. And since most people spend most of their time online, engaging in digital advertising is becoming more and more important. This is because shareable ads can help businesses gain more exposure.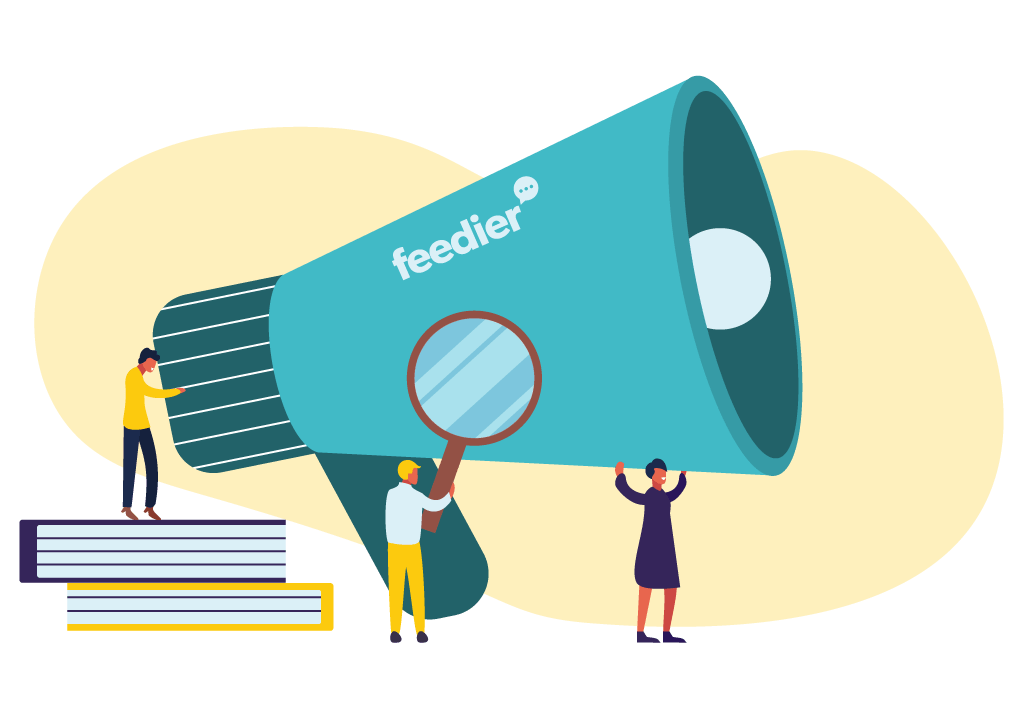 Being a good business owner begins with understanding the importance of making a mark online and offering solutions. And the trick lies in using inexpensive digital marketing ideas and strategies for measurable results.

However, you can make a step further collecting feedback from your customers to know them better. It's possible to measure your customer satisfaction with tools, which tools? I will let you guess… Feedback forms of course!
And now you probably wonder what is a Feedback form? You lucky, we are here to serve you!
Photo by Dominika Roseclay from Pexels
What Are Feedback Forms?
Customer feedback is an important aspect of running a business. However, it's often overlooked by business owners. Merriam-Webster defines feedback as helpful info or criticism that contribute to overall improvement.

In business terms, feedback describes the process of collecting a customer's opinion about a company, product, or service to make their brand better.
Feedback Forms vs Reviews
Feedback is different from a review, however. A review only offers social proof and credibility for your brand, but fails to provide actual feedback on how or what you can do to improve your products or services. Collecting customer feedback, on the other hand, helps brand engage and understand customer needs better.

One of the most effective modes of communication between customers and brands are feedback forms since they include relevant customer insights. These forms give your customers a platform to share their reviews or suggestions. As the most efficient and economical method for obtaining helpful information or criticism, feedback forms help you understand your customers' experiences. It also provides actionable ways on how to improve your business for greater customer satisfaction.


Types of Feedback Forms
There are different types of feedback forms, which include online and written survey forms, face-to-face surveys, focused group discussions, customer calls, user experience testing, and customer support conversations. In today's day and age, the most efficient method for creating feedback forms today is through the internet.

You'll have to keep in mind that your customers do not owe you feedback, however. Thus, when you receive customer feedback—whether it's positive or negative—you should take it seriously. After all, it shows that your customers care about your brand. So make sure you have an organized process of collecting and responding to this feedback.
Why are Feedback Forms Beneficial?
There are many benefits to using feedback forms. These include:
Promoting a Customer-Centric Culture
First of all, feedback forms help you discover opportunities and create a customer-focused culture. Accepting feedback means leaving room for business growth, improving the quality and efficiency of your products, and boosting referrals.

Unhappy customers tend to share their disappointments with their peers, which could reflect negatively on your brand. Feedback forms come into play from the moment you engage with your customers until you gain their trust.
Reinforcing Good Employee Behavior
Another important advantage of feedback forms is that it helps you reinforce good behavior and reward exemplary employees. After all, feedback helps measure the impact of business decisions, improvements, and investments. They also guide you in managing your business. Listen to what each of your customers has to say so you can make your brand even better.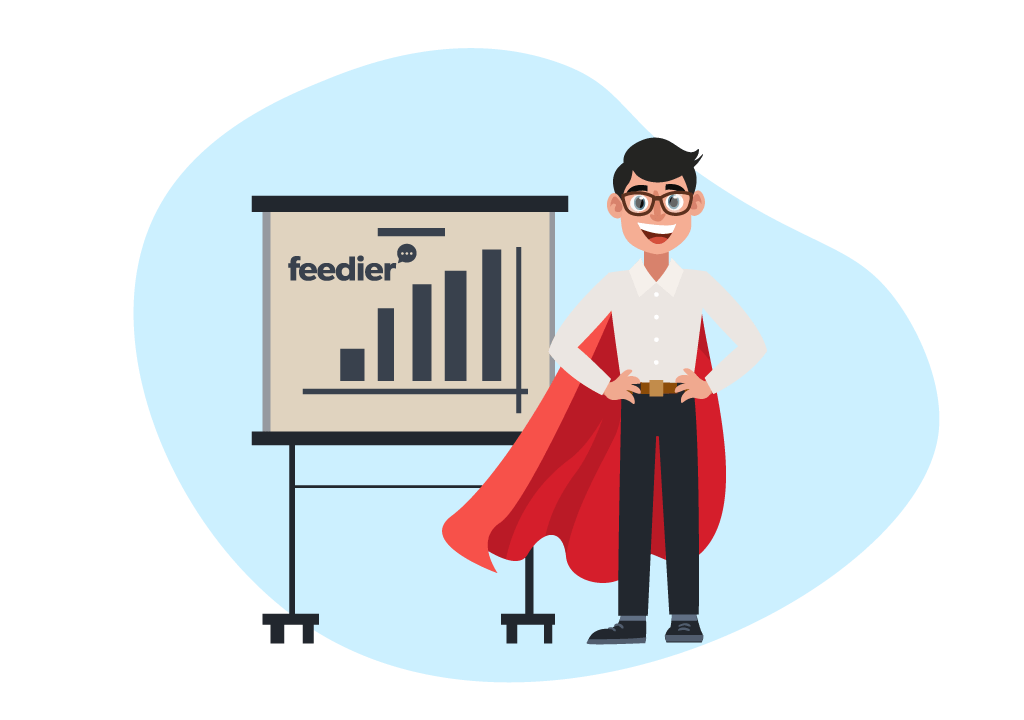 It can be a challenge attracting new customers than keeping existing ones, so you need to be consistent with your goal to create an organized feedback process. This will allow your business to gain a positive reputation and more loyal customers.
Building Customer Loyalty
Make it a point to capitalize on customer loyalty, since return customers are a valuable asset to your business. Owing to the feedback you receive, your satisfied customers are more likely to make referrals to their peers.

If your goal is to boost brand rep and increase profits, obtaining customer feedback and measuring customer satisfaction will do the trick. The more satisfied your customers are, the more they'll be loyal to your brand. And that increases the chances of them turning into lifetime brand ambassadors.

Photo by Lukas from Pexels
How Feedback Forms Boost Your ROI
Most businesses measure success based on their ROI. Today, brands are more customer-centric than ever, but the question remains about whether collecting customer feedback can increase a company's ROI.
Customer Experiences Matter
In 2016, Avanade and Sitecore conducted a customer experience study which revealed that a $3 ROI corresponds to every dollar a brand invests on customer experiences. In 2018, U.S. Temkin Experience Ratings showed that even a slight improvement in customer experience can increase ROI up to $823 million over a three-year period for companies that make $1 billion in annual revenue. If these figures teach us anything, it's that feedback forms have the power to boost ROI.
Collecting Feedback Entails Consistency
But it doesn't stop with collecting feedback. For more relevant customer insights, conduct surveys right after the customer experience. It also helps to collect feedback once every few months so you can keep score of your progress and focus on areas of improvement. On top of that, you can analyze data from these surveys to tweak your strategy and target customer needs with greater precision.

Indeed, customer feedback is a very valuable tool for improving your business ventures. When you make feedback forms a priority, you get to explore countless possibilities for growth.
Rewarding your respondents
Rewards are a very important part of gamification, your respondents will find that valuable and satisfying so it will increase their motivation to fill out your form when they know they'll get something in return after their effort and time passed on your questionnaire.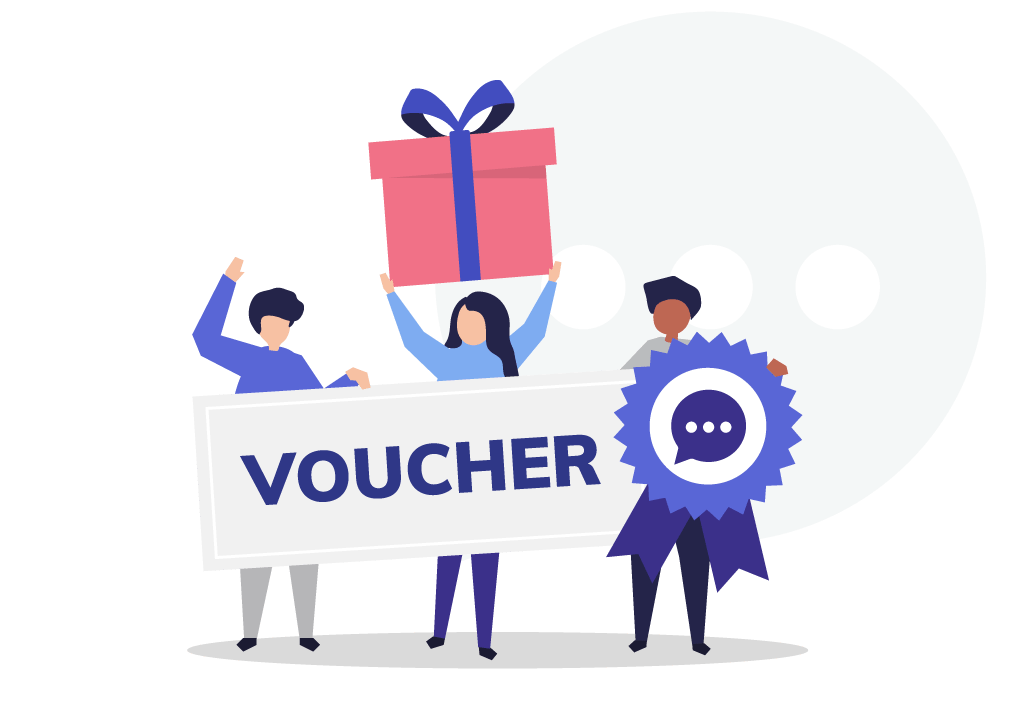 Creating an Effective Feedback Form
Good feedback forms are simple, interactive, and user-friendly. Focus on customer needs and what their preferences are when creating your feedback form.
Keep it Short
When it comes to surveys, customers should be able to share their opinions without answering long, irrelevant questions. So keep your questionnaire short and straight to the point. After all, a good feedback form shouldn't feel like a chore to complete. Rather, it should appeal to your customers while providing real value to your business.

More importantly, make sure you give your customer a reward for completing the survey—this will prevent them from losing interest or redirecting their attention elsewhere.

Ask Straightforward Questions
Beyond the survey design, usability and visual appeal are also important factors to consider. Establish what your survey wants to accomplish through simple, straightforward questions that cover all the bases. Follow a uniform question type for the whole survey and provide a text box for their comments.
Use an Innovative Feedback Platform
If you are looking to create an effective customer feedback form, you can find innovative platforms online such as Feedier or TypeForm. These platforms offer flexible and creative ways to collect customer feedback and measure satisfaction in real-time. It'll also help you boost response rates with incentives, provide an engaging experience, and implement a seamless feedback process for your business.
Make the most out of Business Experience today