Customer feedback is very important. It gives you an insight into what is working out well for your company and which parts need to be improved in order to grow faster.
There are several ways you can leverage customer feedback to maximize your profit.
One smart way to collect customer feedback is by using Customer Feedback Software.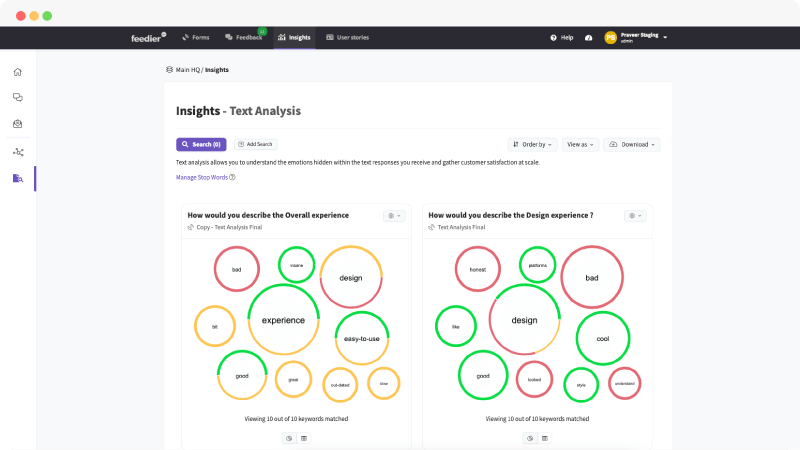 Customer feedback software helps businesses to collect reviews and valuable insights on their products or services in order to improve their business. Though customer experience can be hard to measure with a KPI, whether your customer is happy or not has a huge impact on your brand.
This is why you should always stay mindful of the latest customer feedback software trends and be ready to quickly adapt to it.
1. Measure satisfaction
2. Collect valuable insights
3. Engage your customers
Now, let's dive into the future trends for the voice of the customer market.
Latest Customer Feedback Software Trends
1. Speech Analytics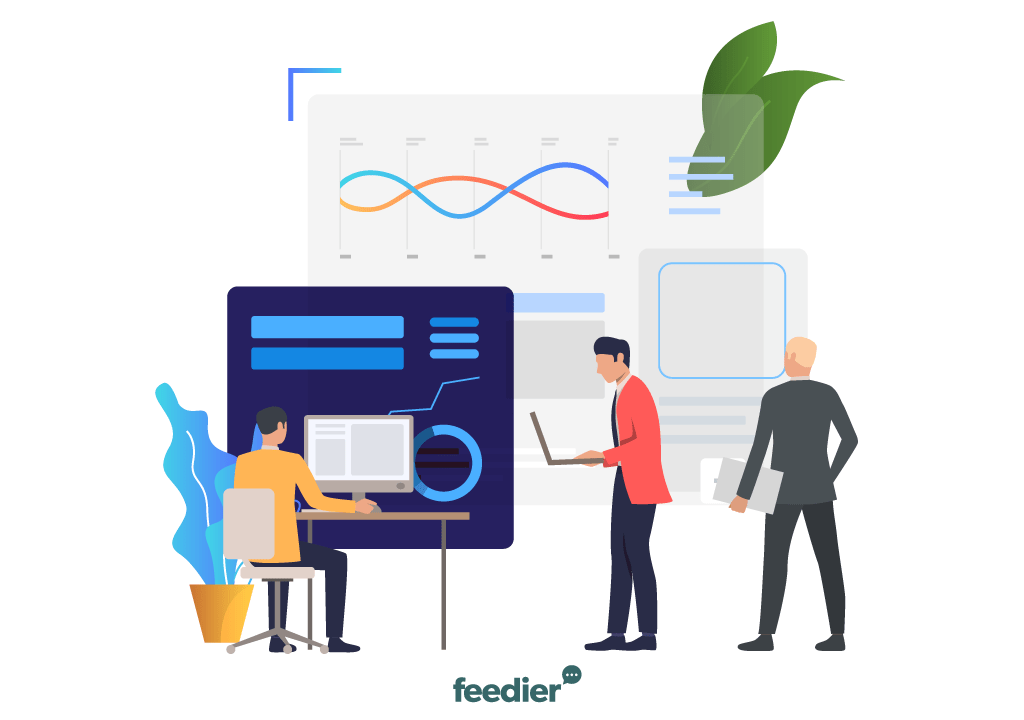 Speech analytics tools can help collect and analyze audio data and detect the emotions in a customer's voice. It can help analyze whether the customer is feeling stressed or happy from their tone. It will help companies understand customer's wants and expectations better and try to address issues immediately. To improve customer experience, customer feedback software are now trying to deploy speech analytics technology within their platforms.

A key reason for using this method is that it makes feedback collection faster, and the data collected more personalized. With the growth of so-called "stories" in social media such as TikTok or Instagram, there is no doubt visual and audio feedback will be a part of the future.

2. Personalized Follow-Up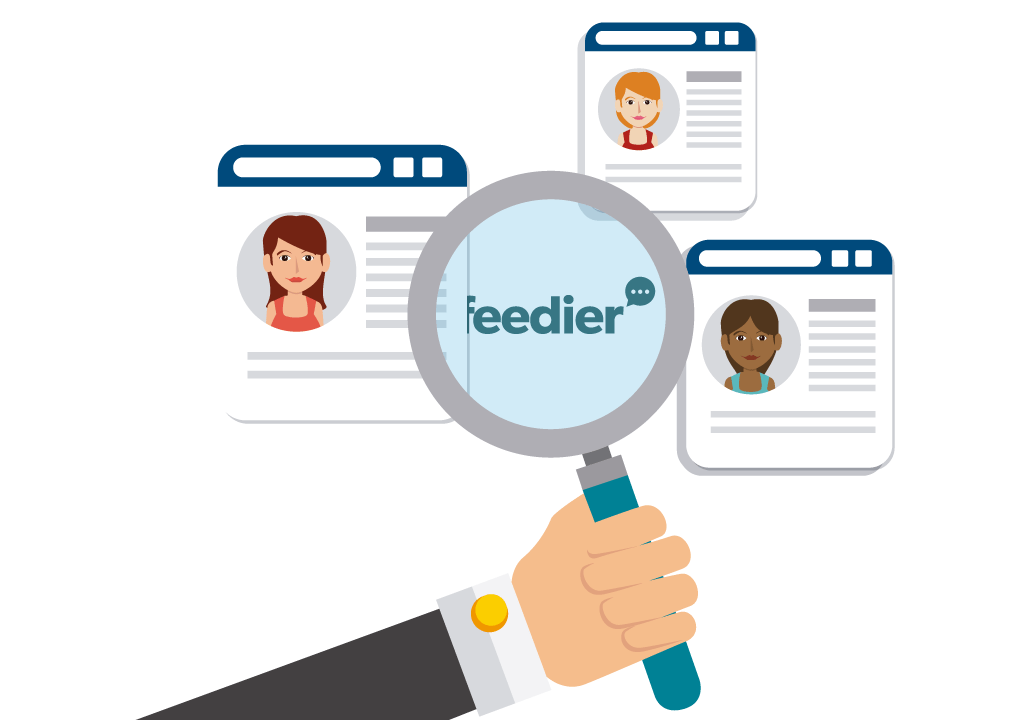 Customer feedback software is no longer only about collecting feedback from customers. It does more than that. Customers are interested in giving feedback when they feel that they are being listened to, and you are doing something to improve it. That's why it is essential to provide a personal follow-up to each individual who took time out to give you their input.
Customer feedback software can help send out personalized follow-ups when specific kinds of responses are met. Alongside this, it can send alerts when specific metrics reach a concerning level. Easy, right? You get the insights you need, and the participant receives a personalized experience for their efforts.

Providing this direct contact point with your customers and their feedback can be leveraged in product innovation and new relationships.
3. Filtering Feedback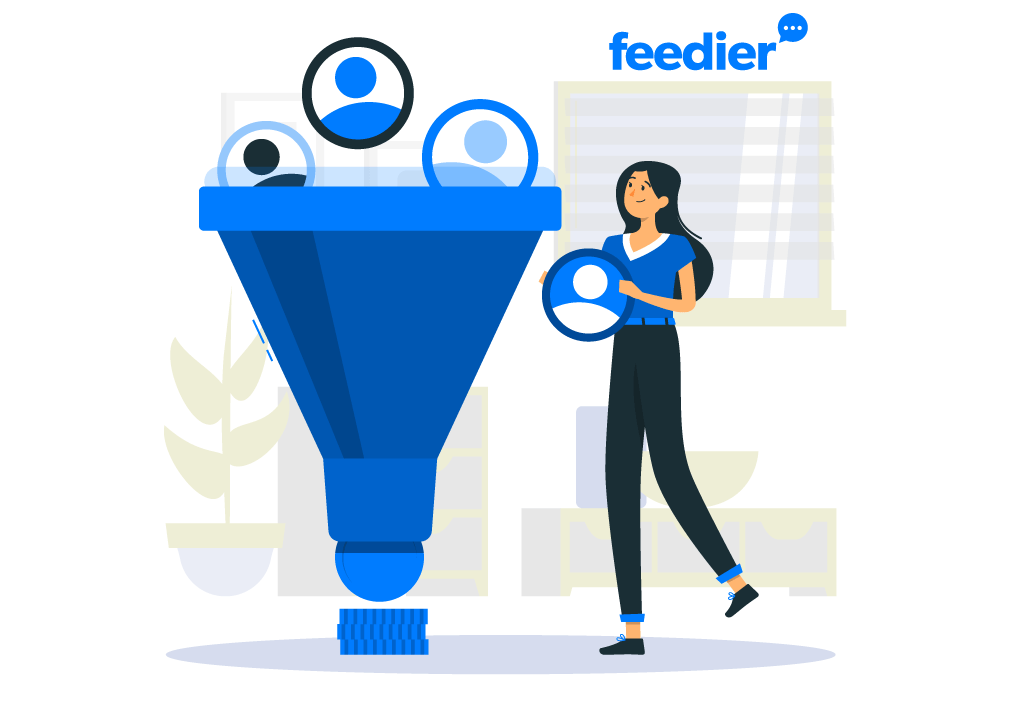 Customer feedback software can help you filter feedback based on important issues. There are many other categories by which you can filter feedback: by agents, by regions, and more. Tracking feedback by issues can help identify the reason for a customer's dissatisfaction and instantly try to solve it. Moreover, monitoring feedback by agents also helps recognize and reward an individual's excellent performance, and thus, helps keep your employees satisfied too. Providing a win-win-win situation:
A win for your customers because they get the best experience possible
A win for your staff as they can accurately measure the effort they put into their work
A win for your management team as they can take better decisions based with data intelligence
4. Integration With CRM Software
Customer feedback software integration with CRM software is evolving for several reasons. By integration, it allows you to directly import the data collected through survey forms and polls and combine that information into rich data. It then analyzes that useful information and generates insightful reports in the form of tables, graphs, pie charts, and more.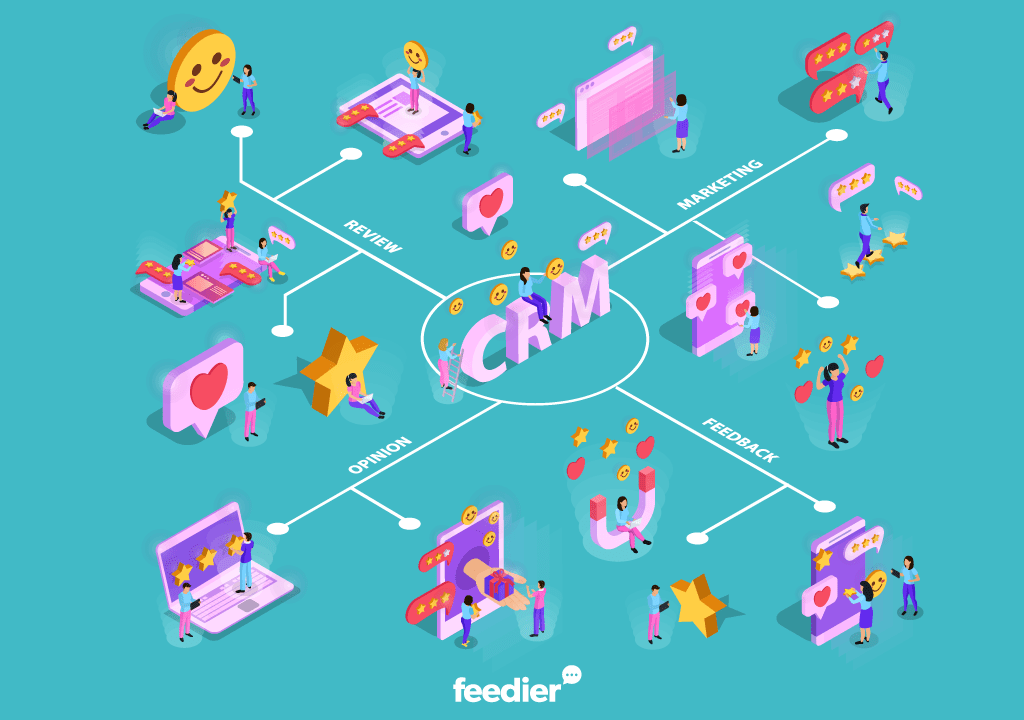 It makes it easy for companies to retain customers in this highly competitive market. You can use this advantage to build a strong relationship with your clients that will last for a lifetime.
5. Mobile-Friendly Surveys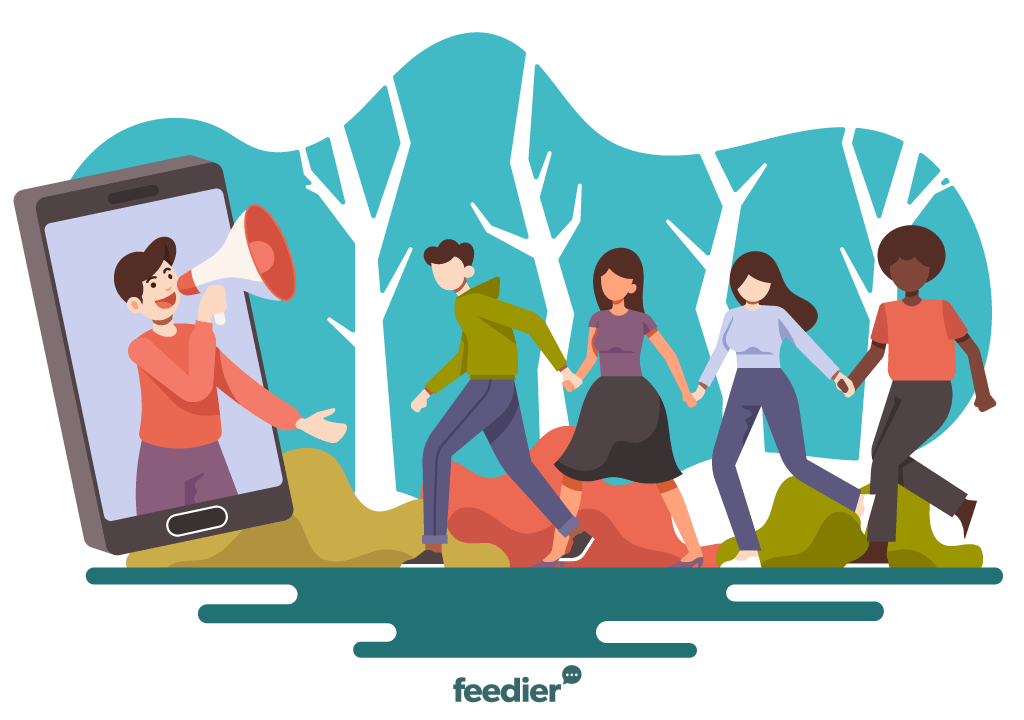 Mobile-friendly surveys are one of the most demanding features of customer feedback software. 40% of customers respond to surveys from mobile devices, and these numbers are only going to increase. Feedback software now comes equipped with tools that help create mobile-friendly survey forms. This provides powerful yet straightforward survey software that comes with responsive design and creates productive data results as users opt to stick with the form and fill it out entirely.
There are several ways available to turn feedback forms into amazing mobile experiences:
Fewer questions displayed to the participant by using question conditions
Replacing text inputs with interactive question types (emojis, image pickers, sliders…)
Support for smartphone features like swiping, the camera, QR code readers
Taking full advantages of the quality of the display and its size
Conclusion

Customer feedback software aims to deliver an effortless customer experience. The rapid adoption of fast-changing technology in this sector will prove to be beneficial for your business.
The size of the feedback software market is only going to increase in the coming days.
Author Bio:
Kiran Bajpai works as a Marketing Associate at SoftwareSuggest. Her expertise lies in Document Management Software. Reading books is something that she can never get bored of, especially those related to politics and history.
Make the most out of Business Experience today