Have you heard about "The Ask Method" by Ryan Levesque?
Ryan Levesque is the CEO of The ASK Method Company and author of the best selling book, ASK – as featured by Inc. Magazine as their #1 Marketing Book of the Year.

I have taken their Masterclass, and I've used Feedier to help me carry out what is learned in "The Ask Method".
I had never done surveys before, as a marketing tool.
But here we are.
How did I do it?
I will show you how in this guide on how to use "The Ask Method" together with Feedier.

The Deep Dive Survey

The "Deep Dive Survey" is one of the first things you do when you are following The Ask Method.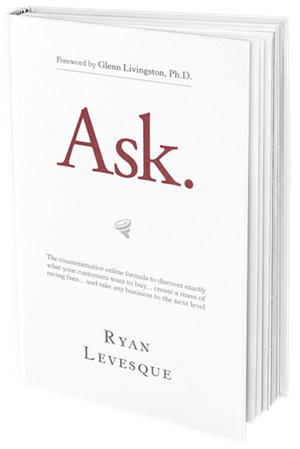 In short, the deep dive survey is the first step where you delve into the audience you are targeting.
Because the whole purpose of The Ask Method is to write better copy in your sales letters, online ads and other marketing material.

So we do the surveys to learn about our audience.

The Ask Method recommends that you gamify your surveys. And that's something Feedier does just well.
You can receive a reward for answering a survey.

Nobody wants to answer a survey, but if they get a valuable reward, they may be convinced it's worth their time.

One of the biggest tricks Ryan Levesque uses in his program is you need to sell the idea of why people should do your surveys by telling that they should complain about what is wrong about your business.
Instead of saying:
"What do you like about surveys? Please tell us in this survey."
You should ask them:
"What don't you like about surveys?"
People more often than not know what they don't like, rather than what they like.
That way you get more valuable data from each person. And that's the whole point of surveys, getting insightful information from a target audience.
You can get much data from Google Analytics and other online tools, but they will NEVER know what goes on inside peoples heads, and that's where the survey comes to rescue.
They give you the WHY.
How To Implement The Deep Dive Survey
Here is an example of a survey implementing the task method.
What's your gender?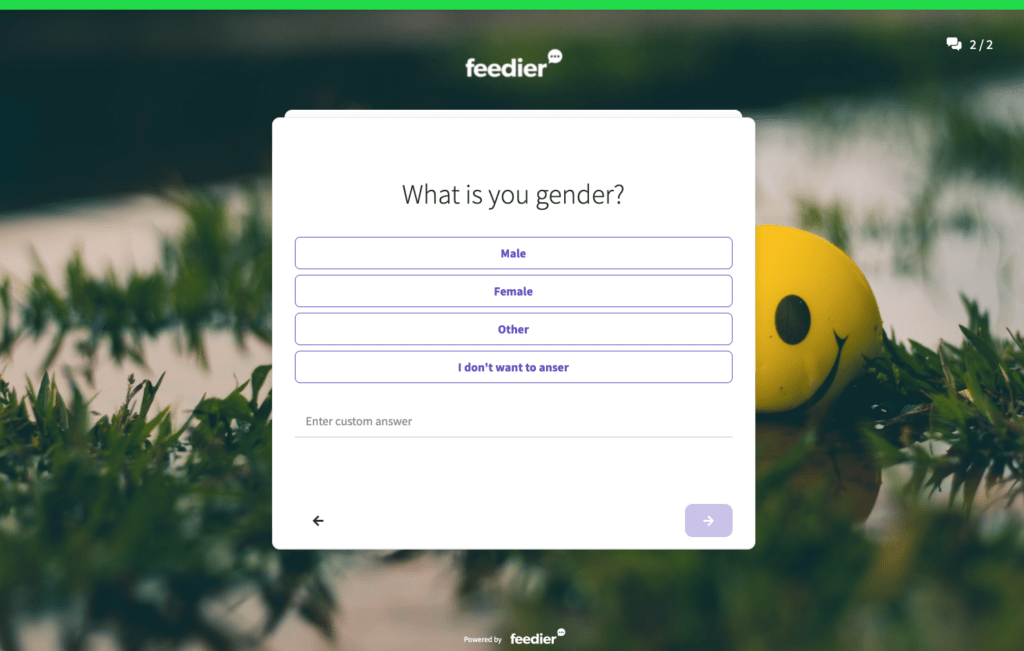 2. What's your age?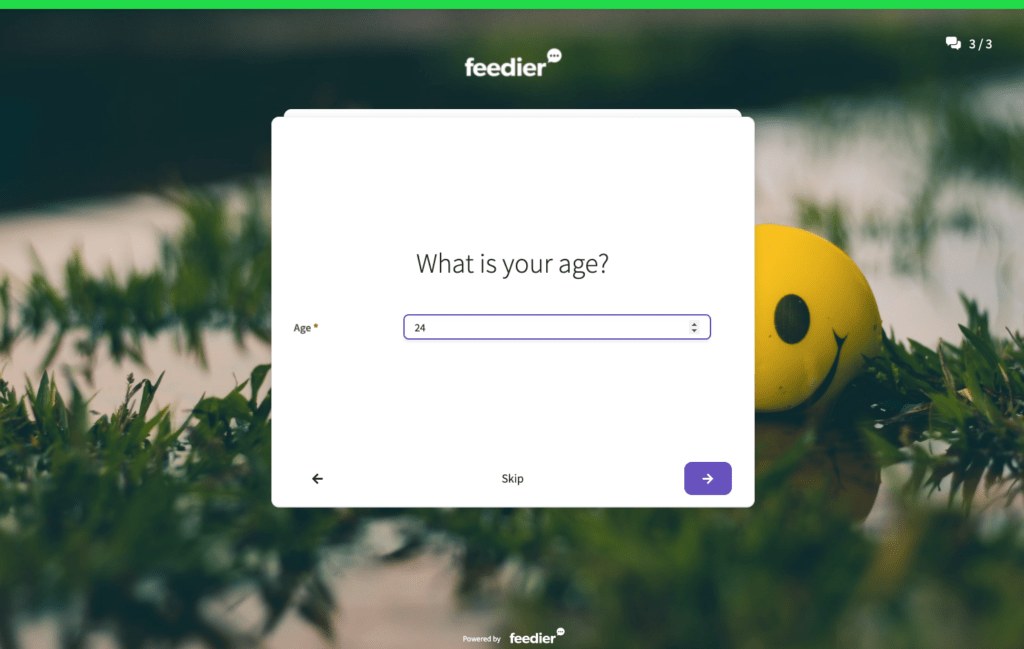 3. What kind of online marketing have you heard about before? (or anything that is relevant to what you are offering)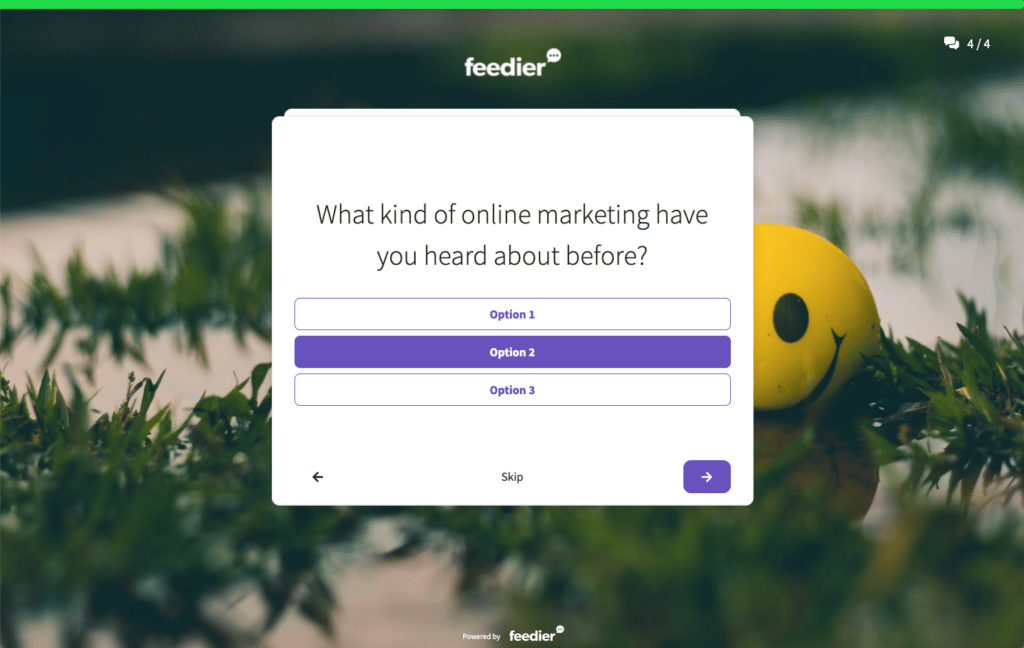 4. What have you tried doing to promote your online business? (add a set of choices to this question)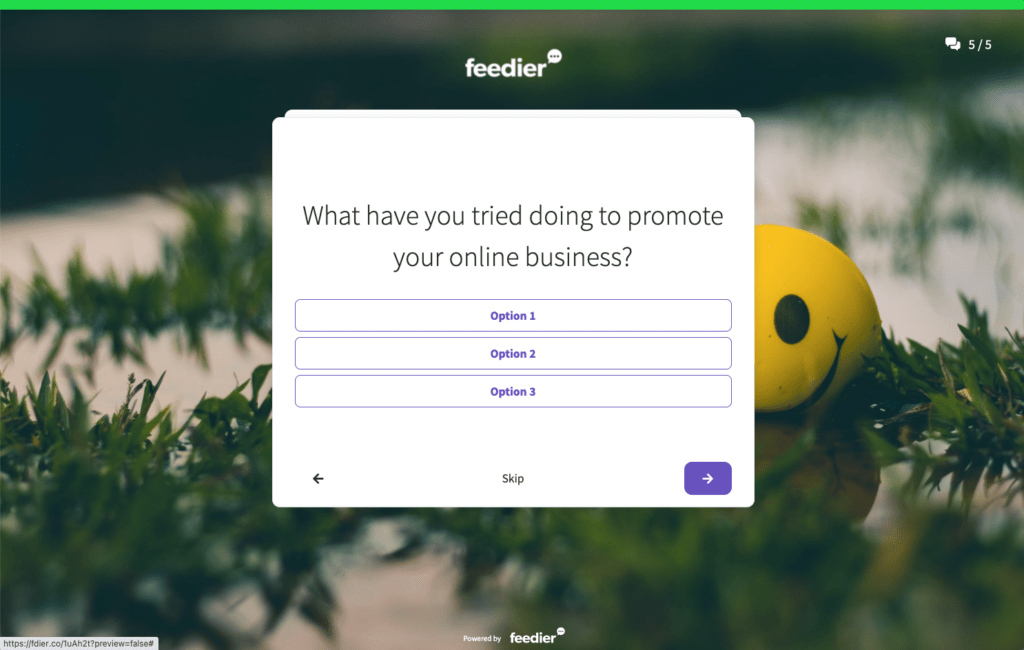 5. What has gone wrong? (make this a form where people can freely write how much they want, and not just give them 5 reasons you think could go wrong. Let them express themselves freely.)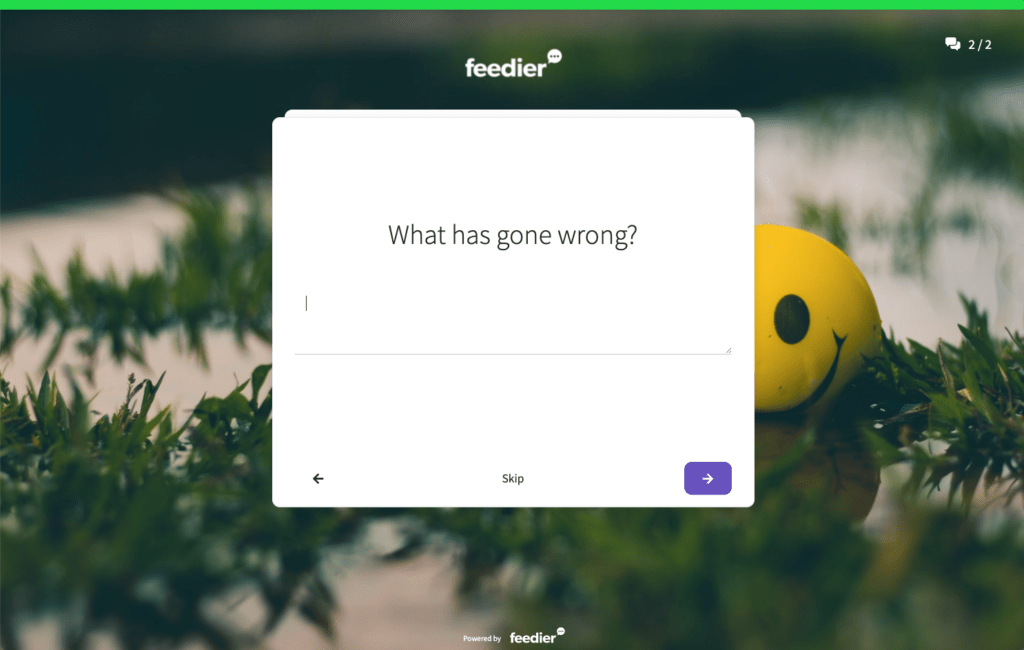 6. What bad things have you heard about online marketing, or have you experienced for yourself? (they should also be writing freely here.)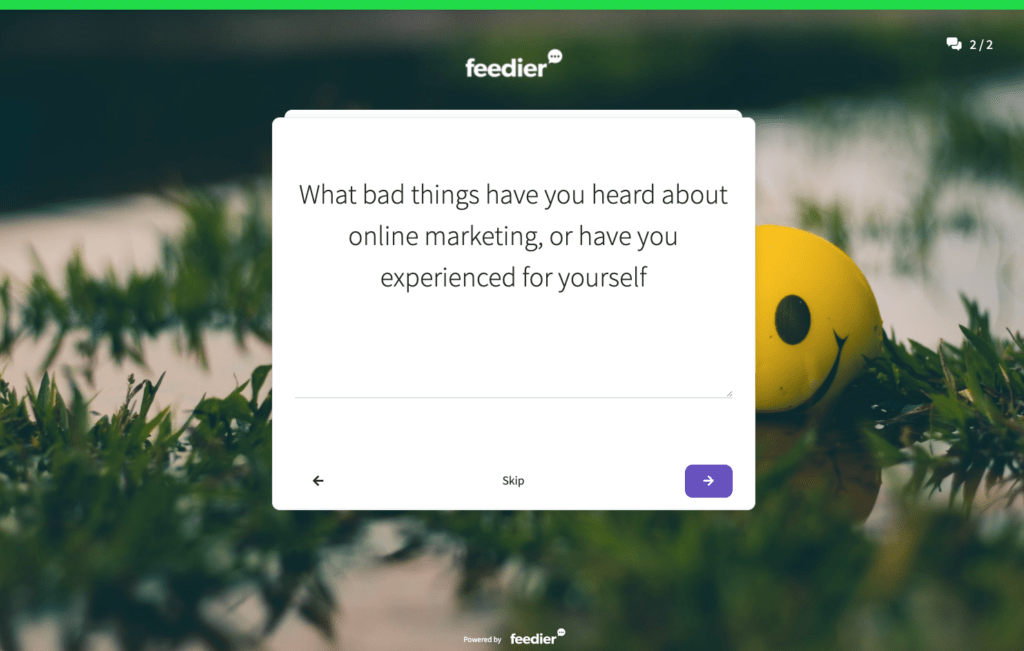 Filter The Answers

If you have worked with web analytics tools like Google Analytics, you might know that first Google collects the data, and then they segment them into the different categories.
These are in Google Analytics, and then finally you can filter yourself.
That's what we will do now.
First of you should be sure that your data has statistic significance. That basically means that you can not run a survey, get 10 respondents and trust that data.
When you have gotten enough respondents, you can now filter the data.
Deal With The Hyper Respondents
The most important thing about The Ask Method is the "hyper respondents."
These are the people that have added the most information in your survey.
The reason why they are so important is because they're the most likely to buy. Even though they complain a lot.
Read the last section one more time.
People that complain are doing so because they want you to listen to them. They still want your product, AND they are telling you what they don't like about your product.
What a gift this is.
Not only do they still want to buy, they told you exactly what is stopping them.
If you have ever been left in a relationship, you know that when they leave without saying anything you have seriously messed up. If you're arguing, you still have a chance.
But you should not use these surveys to make excuses for yourself.
You need to filter out the hyper respondents, let's say that's 276 persons out of 961 persons that took your survey.
276 persons that wrote more than 3 sentences in your survey.
Some might write 10 sentences others only 2. Many of the 961 will not write anything in freeform — they will only give you're their age, gender, budget and so on.
Then you look at these 276 hyper respondents, and look for the exact right words they use to describe their issues regarding your company, or the market you work in as a whole.

Ask Method Use-Case
Out of the 276 hyper respondents maybe 76 of them will use the exact phrase when complaining:
It's very difficult for me to understand the reports my agency is sending me each month. If only it was more simple.
If you got 76 persons that still want to use your product, they spent a lot of time to fill out a survey to help you and they all use the same wording.
You suddenly have copy for your ads.
This is The Ask Method gem that is hidden here.
You now use the sentence that your hyper respondents just told that they use: "If only data reporting was more simple," in your ads.
You then look at the age, gender, and income bracket. And use the appropriate image and wording to go around it.
And now the selling starts.

Configure The Advertising
You then start to run your ads. You can start either in Google Ads, on the Google Display network, or on Facebook Ads.
The target audience will see those ads, and more than ever they will feel like someone is talking directly to them.
You will not just target the 276 hyper respondents, but maybe you will target 100,000 people in your ad campaigns, and out of that audience, there will likely be those with the similar pain point to your hyper respondents.
And they will react to your ads.
I know for myself, that even though I've been working in online marketing for more than 13 years, I still react to ads that target me really well.
I feel like someone is noticing me, and I like that.
That is how you can use Feedier as a survey tool to get higher conversions on your ads.
This can also be used for press releases, white papers, ebooks, and so on. Any marketing material.
It takes some time to do all the work, but once you've done it, you will see your ad cost decrease dramatically because the ads convert so well.
About the Author

Jimi Hove has been working for 13 years in online marketing, and he has his own online marketing agency in Denmark, Europe. He is an SEO specialist(linkbuilding, onpage SEO and etc). He likes to watch live soccer and stand up comedy, and writing. His clients include large media sites in Denmark where he is an online marketing expert.
Make the most out of Business Experience today