Feedier is the ultimate intuitive experience management platform. It goes without saying that we always want to offer you an extraordinary experience when you use our tool. That's why we decided to integrate Asana into our platform!
Our users are the pioneers of work management and team collaboration, so it's normal that most of them use Asana on a daily basis.
Asana's features let you manage your work intuitively and in the way that suits you the most. You can create shared projects via lists or tables and divide the tasks by assigning them to members of your teams.
You can also add custom fields, project start dates with due dates, forms, attachments and many other functions that will make managing your projects much easier and more efficient.
This integration on Feedier allows you to send your feedback directly to your Asana board when a new feedback matches one of your user stories.
Why is it cool?
Turn feedback stories into Asana task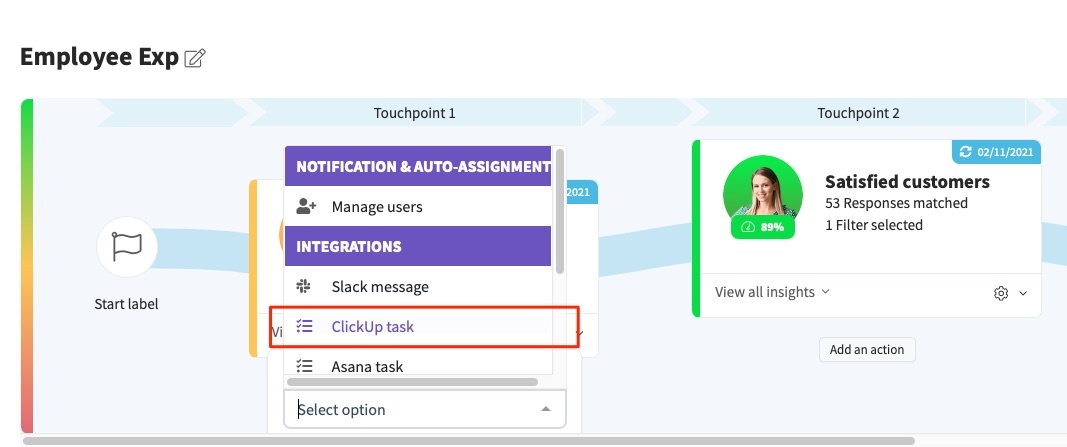 Get a crystal clear vision of your feedback thanks to the lists

Organize your feedback in the Asana timeline to see exactly where your are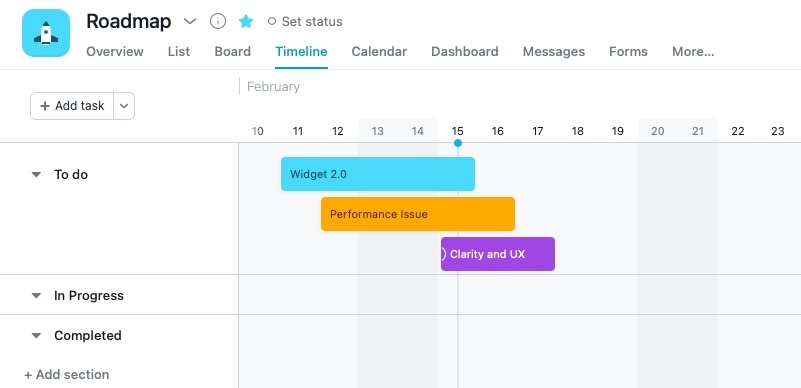 Manage every feedback with assignments, due dates, and so on…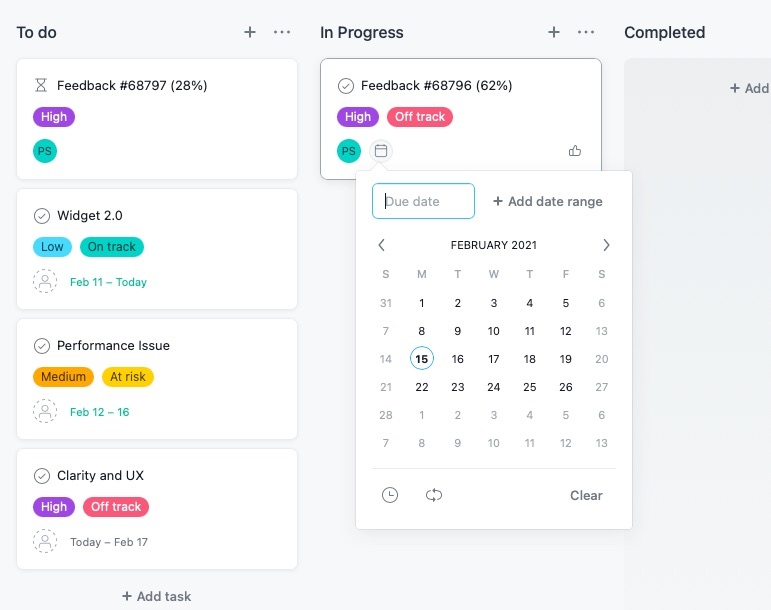 How it works?
Connect to your Feedier dashboard
Go to User Stories
Create a new User Story
Click on 'add an action'
Select 'Asana task'
Here we go!